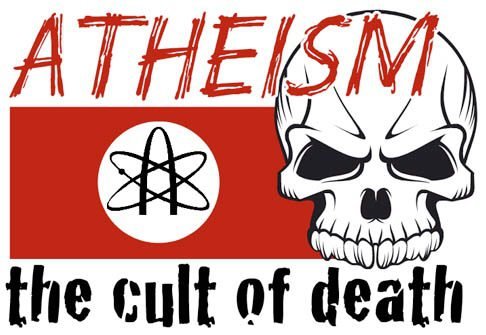 As long as people have believed in God, there have been those who take the opposing view. The ranks of atheists have always been small, never amounting to more than four percent of the population. The key problem with atheism is that it lacks a strong "selling point." The followers of this view find purpose in life by attacking the validity of the Holy Bible.
Atheists are so opposed to anything linked to God that their hatred gets in the way of common sense. One of their most grievous errors is a cultic fixation with death. I have read the views of several leading atheists and have found an almost universal embracing of death. For them, life is just meant to come to an abrupt end.
….
I see this welcoming attitude toward death as a form of insanity. If we managed to defy such massive odds to be born into this world, it would be foolhardy to so willingly surrender such a precious gift. I don't regret depriving some worm of a good meal. They don't even have enough intelligence to say, "Boy, Todd tastes good. Yum!"
Atheists' cheeriness about the end of life extends to the second death. Even though they don't believe in a hell, most express a bizarre willingness to take a swan dive into the lake of fire. Pat Condell is a well-known atheist on YouTube. In one of his latest videos he said:
"So can I say to the people who have said they are praying for me, don't do it. I'm beyond redemption. I categorically reject God. I wholeheartedly deny the Holy Spirit. I'm resigned to damnation. And I'm absolutely fine with it."
If there is no God to grant us an afterlife, atheists should be the main frontline cheerleaders of an effort to find immortality through research. One of them should be the Jerry Lewis of natural causes: "Yes, please donate so we can find a cure for what is responsible for one-hundred percent of non-accidental deaths."
I don't know of any leading atheists that plan to be cryogenically frozen. According to the game plan medical science will eventually advance to the point where it can revive and restore a dead person to perfect health. These atheists could spend their first few days of new life dancing on the graves of foolish Christians who trusted in a pipe dream.
….
I spoke with theoretical physicist, Lawrence Krauss, at a Las Vegas conference, and he said, "Atheists don't like to use the word eternity." Even though the forces in the universe may remain constant for all eternity, they avoid the term because God is too closely associated with it.
Atheists go as far as calling eternal life a curse. They argue that life with no end would eventually become boring and unbearable. One atheist said that if he, was allowed into heaven after a few thousand years, the empty perfection of the heavenly realm would compel him to ask God for annihilation.
I don't see the warm embrace that many atheists associate with death. At the end of their lives they would lose everything they achieved in this world. Their loves, discoveries and experiences would all be instantly voided.
I can only conclude that the obsession with death on the part of atheists is the result of demonic delusion. Even a godless skeptical mind should know that one of the basic driving forces in nature is the desire to preserve life─at all costs.
One thing that helped me remain confident in my faith is the understanding that there are forces dedicated to attacking my beliefs. If God was a lie and there was no life after death, why would people have such a volatile allergic reaction to a message that seems so reasonable? When I see people who blindly embrace death, I see the fingerprints of the one who brought death into this world.
"You are of your father the devil, and your will is to do your father's desires. He was a murderer from the beginning, and has nothing to do with the truth, because there is no truth in him. When he lies, he speaks out of his own character, for he is a liar and the father of lies" (John 8:44).
— Rapture Ready, Atheism — The Cult of Death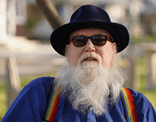 Bruce Gerencser, 65, lives in rural Northwest Ohio with his wife of 44 years. He and his wife have six grown children and thirteen grandchildren. Bruce pastored Evangelical churches for twenty-five years in Ohio, Texas, and Michigan. Bruce left the ministry in 2005, and in 2008 he left Christianity. Bruce is now a humanist and an atheist.
Connect with me on social media:
You can email Bruce via the Contact Form.
Your comments are welcome and appreciated. All first-time comments are moderated. Please read the commenting rules before commenting.