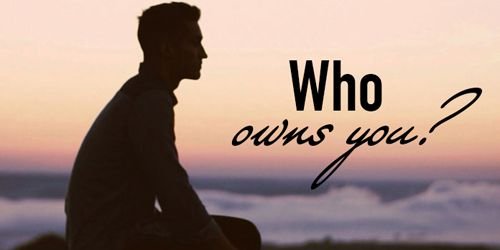 I got to thinking about being slaves of Christ. A believer's true position in Christ has been diluted by the Bible translators' choice of the word servant and bond-servant for the Greek word doulos. That word has consistently been translated as servant, when it really means slave. Doesn't that change the flavor of service to the Lord? Being a servant indicates that we can and do serve Him at our own will and pleasure, and slave means we submit our will to an alien will and then the matter is out of our hands.
The Bible is clear in its description that believers are slaves, not servants.  In every case where the word doulos is used it means slave, and the New Testament uses it 130 times. We are not servants of Christ, we're his slaves.
….
I am reading the Bible through and I notice that a well-known phenomenon that will happen at the end of days also happened from the beginning. In the end, Revelation tells us the antichrist will place a mark on the hand or forehead of all who worship him. (Revelation 13:15-17). The mark allows people to buy and sell, but its reason for being is not the economy, it is a mark of allegiance and worship of the beast. That the mark allows a person to also participate in the economy is a by-product of its placement on the person.
Jesus also sends an angel to place a mark on the forehead of His 144,000 who evangelize the world. (Revelation 7:3-4).
Who brands his slaves? The master. Who puts a mark of ownership on his slaves? The master. Jesus is the ultimate Master and we are His ultimate slaves. That He puts a mark on us should not be surprising.
— Elizabeth Prata, The End Time, Being Slaves of Christ, August 26, 2020
Bruce Gerencser, 66, lives in rural Northwest Ohio with his wife of 45 years. He and his wife have six grown children and thirteen grandchildren. Bruce pastored Evangelical churches for twenty-five years in Ohio, Texas, and Michigan. Bruce left the ministry in 2005, and in 2008 he left Christianity. Bruce is now a humanist and an atheist.
Connect with me on social media:
Your comments are welcome and appreciated. All first-time comments are moderated. Please read the commenting rules before commenting.
You can email Bruce via the Contact Form.