Ken Ham, CEO of Answers in Genesis, the Creation Museum, and Ark Encounter is ever on the watchtower looking for a conspiracy he can gin up to rouse the faithful. Several years ago, Ham wrote that public school students were being taught to worship the sun. Here's what he said:
Imagine if public school students in their science classes were encouraged to worship the sun. And yet this is happening! But how do they get away with it? Well, they just call worshipping the sun "science," and then claim they can teach this "science" in the public schools!

You see, the following statement is allowed to be made (and is being made in a number of instances) to public school science students:

Our ancestors worshipped the sun. They were far from foolish. It makes good sense to revere the sun and stars because we are their children. The silicon in the rocks, the oxygen in the air, the carbon in our DNA, the iron in our skyscrapers, the silver in our jewelry—were all made in stars, billions of years ago. Our planet, our society, and we ourselves are stardust.

This statement was made by Neil deGrasse Tyson in the new Cosmos series. Evolutionists are encouraging teachers to use this series in public school classrooms.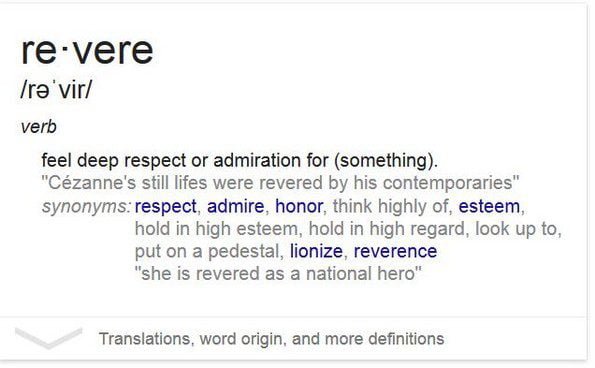 Evidently, Ham doesn't know what the word revere means. While the word "worship" can be thought of as reverence, it is almost always used in a religious sense. Neil deGrasse Tyson is NOT using the word "revere" in a religious sense. Of course, Ham denies this because he believes atheism/humanism/secularism is a religion. Ham needs to buy himself a dictionary so he can learn what words such as "worship" and "revere" actually mean. Will he do so? Of course not. The coffers at Ham's monuments to ignorance are running low. He needs to attract people to his creationist amusement park to keep his "ministry" afloat. Scaring Evangelicals is a surefire way to get them to Kentucky to get their fears allayed. For $44.99 a person, Christians can learn the "truth" about sun worship, and every other lie Ham peddles from atop of his creationist empire.
Bruce Gerencser, 66, lives in rural Northwest Ohio with his wife of 45 years. He and his wife have six grown children and thirteen grandchildren. Bruce pastored Evangelical churches for twenty-five years in Ohio, Texas, and Michigan. Bruce left the ministry in 2005, and in 2008 he left Christianity. Bruce is now a humanist and an atheist.
Connect with me on social media:
Your comments are welcome and appreciated. All first-time comments are moderated. Please read the commenting rules before commenting.
You can email Bruce via the Contact Form.