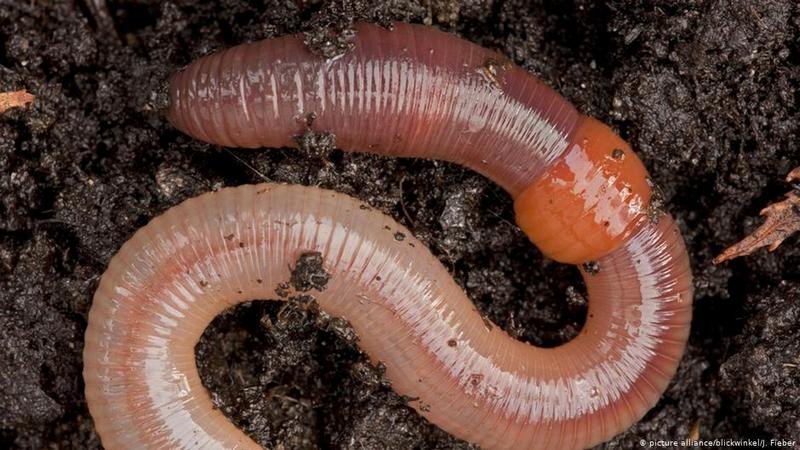 Whenever I read about how we humans are as low as worms, I think of the enormous uber-destructive sandworms from the fictional universe of the Dune novels. Then I think about how my father, who grew a fantastic garden, prized ordinary garden worms for their work in aerating the soil. Humans can be both these things. Personally, I don't mind being the latter: someone who lets life-giving air at the roots of others. I fail too often, but keep trying.
The problem with the Christian doctrine of the utter ghastliness of humans is that there's no path for us to ever get better. We must have salvation through an external source (Jesus) and then the internal residence of external motivation to be better people (Holy Spirit). That is not a growth trajectory, that's a form of possession. It's a complete denial of the preciousness of the HUMAN spirit, and profoundly destructive.
— Karen the Rock Whisperer, comment on the post titled How God Reminds Us Every Day That We Are Little More Than Worms and Slugs.
Bruce Gerencser, 63, lives in rural Northwest Ohio with his wife of 42 years. He and his wife have six grown children and thirteen awesome grandchildren. Bruce pastored Evangelical churches for twenty-five years in Ohio, Texas, and Michigan. Bruce left the ministry in 2005, and in 2008 he left Christianity. Bruce is now a humanist and an atheist. For more information about Bruce, please read the About page.
Are you on Social Media?
Follow Bruce on Facebook and Twitter.
Thank you for reading this post. Please share your thoughts in the comment section. If you are a first-time commenter, please read the commenting policy before wowing readers with your words. All first-time comments are moderated. If you would like to contact Bruce directly, please use the contact form to do so. Donations are always appreciated. Donations on a monthly basis can be made through Patreon. One-time donations can be made through PayPal.