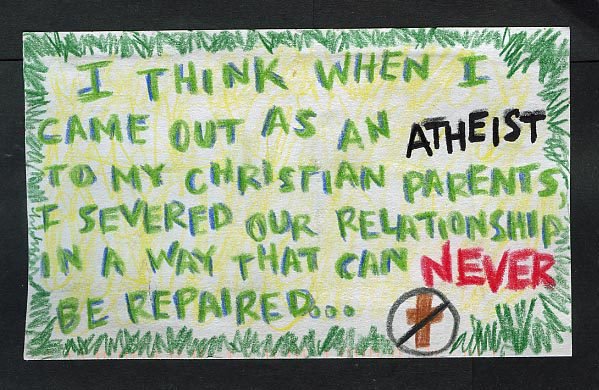 In the Western world, Evangelical churches are hemorrhaging members left and right — particularly younger congregants. Evangelical pollsters and church growth gurus continue to discuss WHY so many people raised in Evangelical families are exiting stage left once they get out of high school, and WHAT can be done to retain them. I managed restaurants for several major fast-food chains. Several of the stores I managed faced declining sales. As manager, I was tasked with figuring out why customer counts were down and what could be done to get former and new customers to spend their money at the restaurant. This is exactly what is going on in Evangelical churches.
Churches and their pastors know that their future rests in retaining younger members after they graduate from high school and go off to college. Yet, most Evangelical churches (don't let megachurches skew the picture of what is really happening) are losing younger members — not replacing the older church members who are dying off. Average congregation age continues to climb, especially among sects such as the Southern Baptist Convention — the largest Protestant sect in the United States.
The reasons for these defections are many. However, it seems clear that many young adults are leaving their childhood religious homes because of politics, science, and Evangelicalism's increasing inability to honestly answer the hard questions of life. Younger adults refuse to be placated by appeals to faith and authority. If their church leaders can't answer their questions, then these budding skeptics look elsewhere. Further, Evangelical churches, pastors, and educational institutions threw their weight behind the culture war, justifiably earning the label as the most hated religion in America. Younger Christians watched from the sidelines as their pastors, teachers, and parents supported Donald Trump, villainized LGBTQ people, labored to outlaw abortion, and supported systematic racism. These young adults rightly concluded that they no longer wanted anything do to with their parents' religion.
Most Evangelicals have what I call a "borrowed faith." The bulk of Evangelical members were raised in the church. Everything they heard and experienced reinforced the faith taught to them by their parents, pastors, and youth leaders. For readers not raised in such environments, it is often hard to understand how isolated and intellectually stilted such places are. Everything is governed by a set of propositional facts about God, Jesus, the Bible, and their peculiar version of Christianity. While "questions" are sometimes permitted, the only answers allowed are those which conform to the one true faith.
Evangelical pastors know they must protect their churches from the Philistine horde outside the gates, so they use lies, distortions, and repetition of beliefs to hopefully inoculate their congregations from faith destroying questions and doubts. Churches and their pastors know that atheism and agnosticism are existential threats to their existence, so what do they do? They either pretend there's no such thing as an atheist (Romans 1) or they lie about what it is atheists actually believe. One need only watch YouTube videos shat out by Evangelical apologists to see how these men grossly misrepresent atheist beliefs. If atheism is no threat to Evangelicalism, why all the interest from apologists? If God and his Word will always prevail against the godless, why do apologists spend so much time attacking atheism? Their behavior suggests that atheism is a real and present danger for Evangelical churches. Thus, pastors and apologists are willing to lie, distort, and misrepresent atheist beliefs (and their own beliefs) in their attempts to hang on to those whom pollsters call the "Nones."
Nones are best described as those who are disaffected by religion. While many Nones are atheists or agnostics, some are not. Nones are often people who no longer give a shit about the religion of their youth. Quite simply, their churches, pastors, and parents no longer provide adequate answers to their doubts and questions. Many of them are sickened by the Evangelical culture war and the reduction of church on Sundays into a spectator sport. Four years of support for Donald Trump and the immoral policies of the Republican Party have driven thoughtful, caring young adults out of the church. And what do many Evangelical apologists and pastors do? They double-down, suggesting that the problem is a lack of Bible knowledge among young adults. "Get back in church," these preachers demand, "and listen to my preaching." These supposed men of God think that there's nothing that can't be fixed with a few verses and sermons from the Bible. They refuse to acknowledge that the real issue is that disaffected young adults no longer buy what they are selling; that behavior speaks louder than words. These salesmen for Jesus also fail to understand that the Nones often sat in their churches for years, silently plotting exits from these temples of ignorance and irrationality. Over the years, I have corresponded with countless young adults who were biding their time until they were old enough to stop attending church or move out on their own. Some of the people I have talked with have actually escaped the snare of Fundamentalism, but they keep the true nature of their beliefs secret. Even older people can be trapped behind enemy lines, so to speak, unable or unwilling to tell their spouses, children, parents, and grandparents that they no longer believe.
I am often asked for advice on how to tell your Evangelical parents that you no longer believe in God. (Please see Count the Cost Before You Say "I am an Atheist." This is not an easy question to answer due to the fact that there are so many variables to consider. When my wife and I left Christianity in 2008, I drafted a letter and sent it to family, friends, former parishioners, and colleagues in the ministry. (Please see Dear Family, Friends, and Former Parishioners.) While this letter was signed by both of us, it was largely received as coming from me alone. Polly was viewed as a lemming, a woman under the spell of her husband — a lie that still irritates the hell out of her to this day. Polly's mother and extended family — all Independent Fundamentalist Baptists (IFB) — believe that once I die Polly will come running back to Jesus and the church. They think so little of her that they refuse to acknowledge that it was her decision alone to tell Jesus to take a hike.
Over the past 12 years, we have paid a heavy price for sending out that letter. We have lost all of our friends, and family relationships are strained to the point of breaking. I have been asked if I had to do it all over again would I still send out the letter? Looking at the carnage that came from the letter, was it worth it? Would it have been better for all involved if I just ducked and kept quiet? Maybe, but that has never been my style. I knew the Evangelical gossip mills were working overtime as they deconstructed my life, my ministry, and even my marriage. The only way I knew to control what was being said about me and Polly was to write a letter and send it to hundreds of family members, friends, former parishioners, and colleagues in the ministry. I thought, naively, that this would put an end to the lies and gossip. Silly me. I should have known better. While the deconstructions of my life have waned a bit, I still hear from people from time to time or learn second or third hand that I am still be talked about behind my back. So while I stand on decision to send a letter to those who knew me, I would never suggest to anyone else that they do the same — that is unless you want immediate fireworks and assaults on your character.
Many Evangelicals-turned-atheists quietly leave the religion of their parents and family behind. They dodge questions or obfuscate the true nature of their unbelief. "Mom, I just haven't found a church that I like," a little white lie that hides the fact she hasn't darkened the doors of a church since going to college. I am what most people consider the village atheist. I live in rural northwest Ohio, five miles from the place of my birth. I can safely say that virtually everyone knows who I am. Yet, on occasion, I will run into older people (who often don't have computers/Internet) who knew me from my preaching days. They will ask me, "Bruce, where are you preaching these days?" assuming I am still a Bible-believing preacher. I typically reply, "I am not preaching anywhere right now, " and then I so quickly change the subject that they don't know what hit them. Should I give them a rundown of my loss of faith in the middle of the grocery store? I think not. Am I deliberately deceiving them? No. I am just choosing what questions to answer. I don't owe anyone an accounting of my life.
Some Evangelicals-turned-atheists want to be out and proud. They are tired of hiding in the shadows, tired of giving evasive answers to questions about their religious beliefs and relationship with Jesus. Yet, they know that sharing with their parents that they have abandoned the family deity will not only cause conflict but hurt the people they love. Further, there is a real risk of being excommunicated from their family.
For those of you who want to stand up at the next post-COVID family reunion and shout, I AM AN ATHEIST!, I suggest that you carefully weigh the consequences of doing so. I am not saying that you shouldn't do this — far from it. However, once you out yourself to your parents, you no longer control what happens next. LGBTQ readers can tell us this is true, and that often there is a heavy price to be paid for being true to self.
And therein lies the fundamental issue for Evangelicals-turned-atheists: being true to self. We all want to live authentic lives. We all want the right to be who and what we are. Unfortunately, Evangelical Christianity is not known for love, acceptance, and tolerance. Countless atheists were cut off from their families, told never to return until they "got right with God." It is heartbreaking to learn that many Evangelical parents love Jesus and their church far more than they love their atheist children. In fact, such people believe their churches are their true families. The notion that blood is thicker than water just doesn't apply in many Evangelical families.
Generally, I encourage Evangelicals-turned-atheists to be honest and frank with their believing parents. Life is too short to deny who and what you really are. If your parents truly love you, they will understand. Maybe not today, tomorrow, or a year from now, but they will eventually embrace you as their son or daughter, regardless of your beliefs. And if they don't? Then you have to ask yourself if you really want to continue to have a relationship with your parents. I know, I know, harsh words, but your life is short, my friend, and isn't it better to surround yourself with people who genuinely love you and accept you as you are? And it goes without saying that we should do the same for our parents. We are not asking them to join our merry band of heathens. All that ask for is respect.
I hope you find this post helpful. I would love to hear you tell of your own experiences with your parents in the comment section. What advice would you give to Evangelicals-turned-atheists who no longer want to lurk in the shadows of life?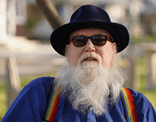 Bruce Gerencser, 64, lives in rural Northwest Ohio with his wife of 43 years. He and his wife have six grown children and thirteen grandchildren. Bruce pastored Evangelical churches for twenty-five years in Ohio, Texas, and Michigan. Bruce left the ministry in 2005, and in 2008 he left Christianity. Bruce is now a humanist and an atheist.
You can email Bruce via the Contact Form.
Your comments are welcome and appreciated. All first-time comments are moderated. Please read the commenting rules before commenting.