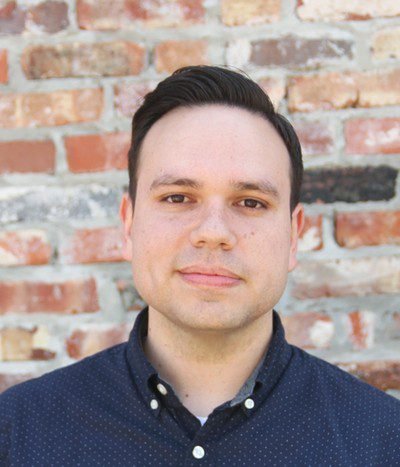 Evangelical pastor J.A. Medders thinks asking people What do you think Jesus is doing right now? is a great way to start a conversation with unbelievers. Medders writes:
If you struggle to get the conversation with your friend, neighbor, or barber rolling toward the gospel, there is one question you can ask that will get you there quickly. Whether you are talking to an Uber driver, a family member, or the server at The Cheesecake Factory, this question will likely get a friendly gospel conversation rolling:

"What do you think Jesus is doing right now?"

When I recently asked this question to our server at a restaurant, she was struck. "What do you mean is doing? He's dead. He's not alive." She picked up on my grammar. The red carpet suddenly rolled out for me to tell her Jesus is not dead. He folded up his grave clothes, walked out alive, is still alive today, and desires for her to be saved.
Just what every server wants to hear, right? Evidently, Medders doesn't understand personal boundaries or that discussion about religion and politics should be off-limits in work and social gatherings — especially in public settings. Sadly, Evangelical zealots such as Medders believe they have a God-given right to verbalize their beliefs to anyone, anytime, everywhere. Medders is like one of my grandchildren — a three-year-old — who gets out the community toys and declares, Ezra's toys. In his mind, all the toys belong to him, to the exclusion of our twelve other grandchildren. Medders is the typical selfish preacher who sees people as toys. He claims these toys for his own, in Jesus's name. Instead of being a decent person, Medders chooses to inflict his religion upon an unsuspecting, busy, hardworking server.
The server — likely clueless that Medders has an ulterior motive — innocently answers his question, only to then be forced to listen to his red-carpet-rolled-out preaching. Medders clearly violated the server's personal space and kept her from taking care of other customers (you know, those who don't see people as prospects for evangelization). In other words, Pastor Medders, a card-carrying member of Club John Calvin®, defrauded the server and her employer by robbing them of her time.
As for Medders' question? The server was right. Jesus is dead. His bones lie buried in an unknown grave near Jerusalem. This Jesus, as with all humans, lived and died, end of story. Telling someone what the Bible says about a Jesus who lived two thousand years ago is not evidence for the claims Evangelicals make for their peculiar God. Outside of Bible, there is no evidence for what Medders claims. Either someone believes by faith what the Bible says or they don't. Medders believes. Great! Go with God, but quit forcing others to listen to your religious drivel.
Of course, as a good Calvinist, Medders believes that it is God alone who saves. Medders has been tasked by God to preach the gospel, but it is up to the Holy Spirit to give dead sinners life (regeneration) so they can truly hear the gospel. I say truly hear because Calvinists believe that people can hear the gospel, but not really hear it. Only those who are the elect (chosen, predestinated) will savingly hear the gospel. The non-elect, people not chosen by God before the foundation of the world, can "hear" the gospel, but it will have no effect. Yet, God holds the non-elect responsible for hearing the gospel despite their inability to savingly hear the gospel. Sound convoluted and contradictory? Welcome to Calvinism.
Medders likely views himself as a sower of seeds. Wherever he goes he throws seeds to the wind, trusting that God will cause some of the seeds to sprout and produce fruit. It is God who saves, so why not preach to whomever, wherever, and let God do his work, right? I wonder how Medders might respond to the server if she said what was likely on her mind: Fuck off, asshole. I have customers to take care of and I have no time for listening to you tell me fables from an ancient religious text. Of course, unlike Medders, the server is polite and respectful, so she quickly answered Medders' question, only to then to subjected to his preaching.
Medders needs to spend some time with unbelievers who work service jobs. Perhaps they can school him in how attempts at evangelization are viewed by them. Perhaps readers who work or used to work in the service industry can share in the comment section how they view those who attempt to evangelize them while they are working.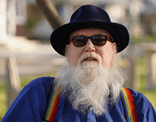 Bruce Gerencser, 65, lives in rural Northwest Ohio with his wife of 44 years. He and his wife have six grown children and thirteen grandchildren. Bruce pastored Evangelical churches for twenty-five years in Ohio, Texas, and Michigan. Bruce left the ministry in 2005, and in 2008 he left Christianity. Bruce is now a humanist and an atheist.
Connect with me on social media:
You can email Bruce via the Contact Form.
Your comments are welcome and appreciated. All first-time comments are moderated. Please read the commenting rules before commenting.