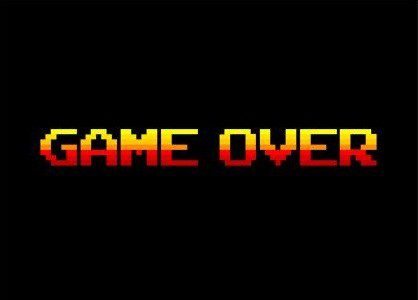 If you are a sports fan, you have likely heard the late Jim Valvano's speech at the 1993 Espy Awards. Valvano had terminal cancer. He died six weeks after giving his speech at the Espy's. Valvano started The V Foundation for Cancer Research. Its motto is "Don't give up. Don't ever give up." The idea behind this motto is that life is always to be valued above death, that we must keep fighting until the very end, that we must never give in or give up. This sort of thinking is on prominent display on social media and in countless books; a sentiment I can't embrace.
Barbara Ehrenreich, author of Bright-Sided: How the Relentless Promotion of Positive Thinking Has Undermined America, had this to say about the positive thinking culture that permeates our society:
In other words, it [positive thinking] requires deliberate self-deception, including a constant effort to repress or block out unpleasant possibilities and 'negative' thoughts. The truly self-confident, or those who have in some way made their peace with the world and their destiny within it, do not need to expend effort censoring or otherwise controlling their thoughts.
Speaking of having breast cancer, Ehrenreich wrote:
Breast cancer, I can now report, did not make me prettier or stronger, more feminine or spiritual. What it gave me, if you want to call this a "gift," was a very personal, agonizing encounter with an ideological force in American culture that I had not been aware of before—one that encourages us to deny reality, submit cheerfully to misfortune, and blame only ourselves for our fate.
Read your local newspaper's obituaries, and you will find references to the dead battling, fighting, and persevering to the end. We know differently. Most people die with a whimper; the life sucked out of them by the diseases that afflict the human race.
I am dying. Maybe not today or tomorrow, but I am nearing the end of my life. Well-wishers tell me to keep fighting. Preachers of positive thinking tell me that I need to think good thoughts. It seems that people want me to deny reality and construct a false narrative, one of rainbows, puppy dogs, and happiness. People mean well, but as I become sicker, I find their cheerful, syrupy words unhelpful. In fact, I often find their words irritating and depressing. I find myself thinking, "can't you see me?" Perhaps they can't bear the thought of me dying. They can't imagine their world without me. And so, the mass delusion continues.
Even if I were a healthy sixty-four, I am still nearing the time when I join Toto over the rainbow. If I lived to be 70, my life is 91% over; if I live to 80, 80% of my life is in the rearview mirror. I am not, however, healthy, and I never will be. I see no magical treatment on the horizon, no drug that cures me of what ails me. All my doctors can do is treat my symptoms and try to reduce my pain. Yesterday, I saw my primary care doctor. I had an EKG, a chest X-ray, and blood work. I will likely have a CT scan soon.
Four months ago, I started having pain in my left side. Typically, when I have such pains, I think "fibromyalgia." However, such pains typically ebb and flow. This excruciating pain has, instead, spread to the middle of my back and under my arm. I spend most of my waking hours on the couch, trying to lie just right to lessen the pain. Pain medications are not effective with this pain, so I endure.
As you may know, I was diagnosed with gastroparesis — an incurable disease — earlier this year. I have lost 115 pounds, have little appetite, and frequent bouts of vomiting. I take medications that "help" to some degree with the symptoms, but there's no cure for gastroparesis, so this is my life.
And then there's Uncle Arthur — osteoarthritis. The X-rays I had done yesterday showed more arthritis in the spine. I am beginning to wonder if it would be simpler to list the places where I DON'T have arthritis.
I write this post, not to solicit sympathy, but to make a point about why it is okay to give in when it is all you can do. A week or so ago, we went to Whole Foods in Toledo. As I haltingly walked in the door, I veered to the left, away from Polly to the motorized carts. Polly watched as I stood there for what seemed the longest time. She came over to me and asked, "what are you doing?" I replied, "I am thinking about using a cart." You see, I have never used a motorized cart or my wheelchair in a store. Whether due to pride or some sort of warrior complex, I refuse to use a cart.
I know that the no-cart/no-wheelchair days are over. No amount of positive mental thinking will change the fact that my body is broken beyond repair. IF I want to go to the store with Polly, I must use a cart. The battle, then, is psychological, not physical. I must embrace life as it is. I must be willing to give in.
I choose to embrace my life as it is, not how I might want it to be or how others want it to be. I choose to be a realist and a pragmatist. Bruce, this post is so damn depressing. Yep, and so is life. All I know to do is accept what comes my way. Unlike Jim Valvano, I have come to see that it is okay to give in; that I am not weak or a failure if I do so. In the end, Valvano and I will end up in the same place.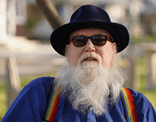 Bruce Gerencser, 64, lives in rural Northwest Ohio with his wife of 43 years. He and his wife have six grown children and thirteen grandchildren. Bruce pastored Evangelical churches for twenty-five years in Ohio, Texas, and Michigan. Bruce left the ministry in 2005, and in 2008 he left Christianity. Bruce is now a humanist and an atheist.
You can email Bruce via the Contact Form.
Your comments are welcome and appreciated. All first-time comments are moderated. Please read the commenting rules before commenting.