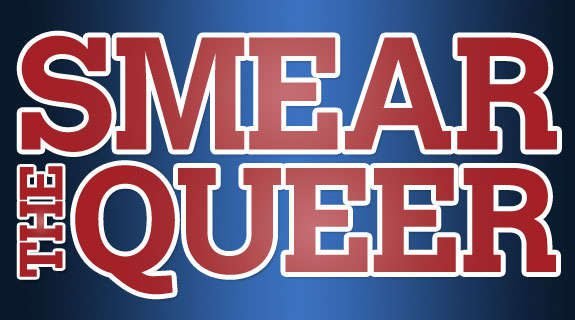 Several years ago, I attended a high school football game in which the fans on both sides of the field stood with hands over hearts as the band played our post-9/11 national anthem — God Bless America. This largely Evangelical, conservative, Republican crowd views religion and patriotism as one and the same. In their minds, the United States is a uniquely chosen and blessed nation, a people whose God is the deity found within the pages of the Bible. I doubt that any of these uber-patriotic Christians thought, as they stood to praise Jesus, that what they were doing turned faith into a political football to be tossed to and fro, according to the whims of our political elites. From their perspective, the United States has always been God's Country®. Other religions are grudgingly permitted, and even atheists are allowed the freedom to live as they please, but no one should ever doubt that there is one true God, and J-E-S-U-S is his name.
Once the crowd was finished masturbating to the American flag and our country's phallic "greatness," they settled in to watch two-plus hours of rock-em-sock-em, mano-a-mano organized violence. Christianity quickly faded into the distance as each side cheered their team, calling on them to pummel their opponent into submission. Players were encouraged to hit hard, incapacitating their enemy. So much was on the line: future tales of gridiron glory and a conference championship awaited the team with the most points at the end of the game. As the game wore on, one team got the upper hand and handily beat their rival into the ground. From both sides of the field, the people who just an hour or so ago were singing praises to their God were now screaming and cursing at the officials. One offended fan even went so far as to attack one of the officials because he was fat, leading my son to say, what does the official's weight have to do with the call he made?
After the game, as I walked to my car, a man and his son passed by me. As they did, the father asked the son what he had been doing during the game (many children "attend" football games, but don't actually watch the event). The boy replied we were playing smear the queer. I thought, oh my God, here we are in the 21st century, and a boyhood game is STILL called, with nary a thought, smear the QUEER. The boy's father said nothing, giving tacit approval to his son's disparaging use of the word "queer." I suspect the boy has never bothered to consider that using the word QUEER (or any other pejorative word for LGBTQ people) might be offensive. But the father knew better, and yet he said nothing. (and I know some LGBTQ people call themselves queers. That doesn't mean non-LGBTQ people should use the word in a pejorative way.)
I am not surprised by the things I observed. After all, I live in rural northwest Ohio, a land primarily inhabited by heterosexual white Republican Christians; a land that gives white preference its color; a monoculture proud of its ignorance and simplistic view of the world. While I thoroughly enjoy watching (and photographing) high school sporting events, I find the cultural trappings surrounding these contests to be disheartening. I know that most fellow locals have never ventured far from the farm fields, manufacturing facilities, and Christian churches of northwest Ohio. They are simply living out what they know, rarely, if ever, exposed to the complex, contradictory world that lies outside their borders. When those who live in a particular locality never come in contact with people different from them, and when the few who are different are dismissed and marginalized, it is no surprise that the locals think and behave the way they do. In their world, smearing a queer is just another childhood game; a game, however, that says much about place where it is played.
It goes without saying that not every local is as described above. I am deliberately painting with a broad brush. Over the past fifteen years, I have met a few liberal-minded locals who value pluralism and multiculturalism; people who know something about life beyond the flatlands and cornfields of rural northwest Ohio. Personally, I love the place I call home, even if I am not loved back. I appreciate the slowness of small-town life. I love living in a town where I never have to worry about being burglarized or murdered, and if I leave my car unlocked it will still be in the drive come morning. I don't want readers to think that I hate where I live. I don't. This is my home. My children and grandchildren live here, and it is for them I continue to confront local bigotry, racism, and religious extremism. I want them to have a better tomorrow.
Bruce Gerencser, 66, lives in rural Northwest Ohio with his wife of 45 years. He and his wife have six grown children and thirteen grandchildren. Bruce pastored Evangelical churches for twenty-five years in Ohio, Texas, and Michigan. Bruce left the ministry in 2005, and in 2008 he left Christianity. Bruce is now a humanist and an atheist.
Connect with me on social media:
Your comments are welcome and appreciated. All first-time comments are moderated. Please read the commenting rules before commenting.
You can email Bruce via the Contact Form.