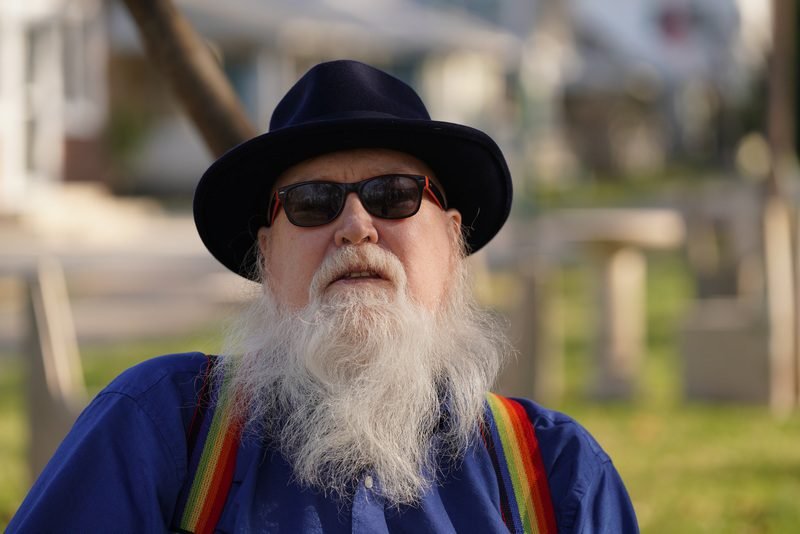 JM Ballister, an Evangelical Christian sent me another email. (Please see Bruce, What Did You Betray Jesus For?) Here's what he had to say:
I wonder if the reason Bruce turned atheist is because he turned queer?

Sadly most people caught in the devil's snare support the demonic atrocities of baby murder and sodomy.
Ballister is not the first Evangelical Christian to suggest that I became an atheist for perverse (in their minds) sexual reasons; that I am hiding a deep, dark secret about my sexuality. Refusing to accept my story at face value, Ballister and others like him concoct reasons in their demented minds why I "really" left Christianity. No matter what I tell them, they are certain that there is some other reason for my loss of faith, whether anger, hatred, disappointment, health problems, poverty, or a secret desire for cock.
Why do the JM Ballisters of the world always think there's a sexual reason behind my deconversion? These are the same people who endlessly wage war against those who dare to fuck whomever, wherever, however, and whenever. Granted, Romans 1 does give them justification for their obsession with fucking. The Apostle Paul says that those given over to a reprobate mind (Bruce Gerencser) have illicit sexual desires and crave same-sex intercourse. (Is a blow job or a hand job intercourse? Inquiring minds want to know.) 🙂
Paul writes:
For this cause God gave them up unto vile affections: for even their women did change the natural use into that which is against nature: And likewise also the men, leaving the natural use of the woman, burned in their lust one toward another; men with men working that which is unseemly, and receiving in themselves that recompence of their error which was meet. And even as they did not like to retain God in their knowledge, God gave them over to a reprobate mind, to do those things which are not convenient. . . Who knowing the judgment of God, that they which commit such things are worthy of death, not only do the same, but have pleasure in them that do them. (Romans 1:26-28, 32)
The Message puts it this way:
Worse followed. Refusing to know God, they soon didn't know how to be human either—women didn't know how to be women, men didn't know how to be men. Sexually confused, they abused and defiled one another, women with women, men with men—all lust, no love. And then they paid for it, oh, how they paid for it—emptied of God and love, godless and loveless wretches. Since they didn't bother to acknowledge God, God quit bothering them and let them run loose. And then all hell broke loose: rampant evil . . . They know perfectly well they're spitting in God's face. And they don't care—worse, they hand out prizes to those who do the worst things best! (Romans 1:26-28, 32)
These verses aptly portray how many Evangelicals view atheists. We are vile, evil people who spend our days molesting children, eating fetuses for dinner, and wantonly fucking our brains out at night. Never mind the fact that most atheists are every bit as moral and ethical as Evangelicals. Never mind the fact that many Evangelicals–turned-atheists are not much different from how they were in their Christian days (generally speaking). Sure, our morals and ethics have changed and evolved, but we are still kind, thoughtful, decent people. Sure, for most atheists, their politics have moved leftward, though it would be a huge mistake to assume that all atheists are Democrats, liberals, or pro-choice. I have several atheist friends who are Republicans, who voted for Trump. They love my atheism but hate my politics. Some atheists are even anti-abortion or believe in all sorts of woo. Atheism does not automatically convey to people sound reasoning skills.
For me personally, I am as liberal as they come. I am a democratic socialist, a pacifist, pro-choice, and a rainbow flag waving supporter of LGBTQ rights. I am so far to the left that I fell off the far edge of the flat earth. 🙂 Most local Democrats consider me way too leftist. While I do website work for the local Democratic party, party leaders, in general, are hesitant to embrace me. I'm in the family, but I'm the uncle everyone steers clear of. I will admit that I am somewhat standoffish towards local party officials. My viewpoints are so different from theirs that it is often hard to find common ground. The party is controlled by people my age and older. For a variety of reasons, they have been unable to attract younger adults such as my children. I have some suggestions if anyone wants to hear them. 🙂
Now to my sexuality. No, I am not queer, and neither am I bisexual. I am as heterosexual as they come, as is my wife. Outside of a same-sex moment with Billy K — he kissed me — at age fourteen, I've never had a sexual experience with a man. Sorry, there are no queers in my closet. I know, so disappointing. Lots of other stuff in my closet, so keep digging Evangelicals. You might even find my Great Preachers of the IFB porn stash — so-called men of God baring all for Jesus. 🙂
I suspect that if we look in the closets of Evangelicals such as Ballister, we will find all sorts of sexual secrets. My God, we might even find out that they do it cowgirl or doggie style. Such perversion will lead them straight to Hell. Only the missionary position for Evangelicals — straight, monogamous, boring heterosexual sex. Thus saith the Lord! Or James Dobson.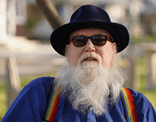 Bruce Gerencser, 64, lives in rural Northwest Ohio with his wife of 43 years. He and his wife have six grown children and thirteen grandchildren. Bruce pastored Evangelical churches for twenty-five years in Ohio, Texas, and Michigan. Bruce left the ministry in 2005, and in 2008 he left Christianity. Bruce is now a humanist and an atheist.
You can contact Bruce via email, Facebook, Twitter, or YouTube.
Your comments are welcome and appreciated. All first-time comments are moderated. Please read the commenting rules before commenting.