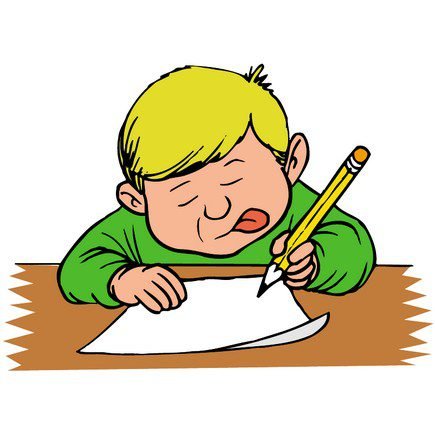 There's a method behind the madness.
I have been blogging since 2007. When I first started publicly writing, I was still a Christian — barely. By then, my theology had moved leftward, so much so that I was no longer an Evangelical. Still Christian, but not "that kind of Christian." In those days, my writing attracted Fundamentalist Christian critics such as Ken Silva, Preacher Boy (John), and others. These keepers of the Book of Life were convinced that I wasn't a True Christian®. Eighteen months later, proving my critics right (in their small minds, anyway), I left Christianity and declared I was an atheist. My wife, Polly, also deconverted.
Whether as a Christian or an atheist, the focus of my writing has always been the same:
To help people who have questions and doubts about Christianity
To help people who have left Christianity
The content of my writing has remained constant too: telling my story — my journey from Evangelicalism to atheism — and critiquing Christianity. Five years ago, I added the Black Collar Crime series, focusing on Evangelical preachers' sexual misconduct (and other criminal behavior).
I do my best as a writer to stay in my lane. I am not a philosopher or a scientist, so I typically don't address these subjects. It's not that I don't know anything about these things — I do. However, I choose to focus on what I know well: Evangelical Christianity and the Independent Fundamentalist Baptist (IFB) church movement. My unwillingness to be all things to all men irritates some readers. Some atheist readers have stopped reading because I am not atheist enough or don't write enough about atheist issues. I do, on occasion, write about these subjects, but they have never been my focus.
My writing style is an acquired taste. I will leave it up to readers to decide if that taste is fine wine or a $5.99 bottle of Boone's Farm. Using my fifty years in the Christian church and twenty-five years I spent in the ministry as a backdrop for my prose, I write from an Evangelical perspective. I write from an insider's perspective, someone who knows the secret handshake and where the bodies are buried. Because I write this way, first-time Evangelical readers often think I am a Christian. Oh, the shock and outrage when they find out I'm on Team Satan®. I have received emails from Evangelicals filled with praise, only to receive another email from them, upset that I am an unbeliever. Cognitive dissonance sets in. "How can an atheist know or say anything of value about Christianity and the Bible," they think. It's as if the moment that I left Christianity, decades of reading, study, and knowledge magically disappeared from my mind. I went from being an expert on these subjects to someone who doesn't know anything. Of course, such thinking is absurd. I know what I know, regardless of my belief on the existence of God.
When I write a post on, say, "salvation by grace" or "being filled with the Holy Spirit," it is not that I believe these things to be true. I don't. I write from an Evangelical perspective. I know my writing has an "Evangelical" vibe, but remember my aforementioned purposes: to help people who have questions and doubts about Christianity and help people who have left Christianity. I want to draw Evangelical readers in, hoping to get them to critically and honestly examine their beliefs. I want them to see me as an insider who knows where they are, speaks their language, and understands their experiences.
Thank you for reading my writing. Your love and support are greatly appreciated.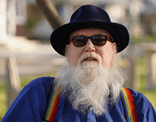 Bruce Gerencser, 65, lives in rural Northwest Ohio with his wife of 44 years. He and his wife have six grown children and thirteen grandchildren. Bruce pastored Evangelical churches for twenty-five years in Ohio, Texas, and Michigan. Bruce left the ministry in 2005, and in 2008 he left Christianity. Bruce is now a humanist and an atheist.
Connect with me on social media:
You can email Bruce via the Contact Form.
Your comments are welcome and appreciated. All first-time comments are moderated. Please read the commenting rules before commenting.