Jerry Lee Anderson, a traveling evangelist, prophet, and a registered sex offender (his victim was seven years old), recently preached and "ministered" in song at Eagles Rest Church in Sweetwater, Tennessee.
A pastor ministering in Sweetwater has been arrested and charged with failing to register as a sex offender from another state.

Jerry Lee Anderson, 46, was arrested Tuesday by the Monroe County Sheriff's Office and the U.S. Marshals' Smoky Mountains Fugitive Task Force, according to John Sanchez of the Marshals Service.

Anderson has previously been convicted in Arkansas of sexual assault in the second degree.

According to the Kentucky State Sex Offender Registry, Anderson is required to register as a sex offender due to the Arkansas conviction, according to Sanchez.

Authorities arrested Anderson about 4 p.m. Tuesday after finding him sleeping in the Eagles Rest Church in Sweetwater, according to Sanchez.

He was being held at the Monroe County Jail pending a court appearance.

According to a release from the Marshals Service on Wednesday, a Monroe County Sheriff's Office investigation found that "Anderson had been the headline minister at "The Prophetic Crusade" Christian revival held at the Eagles Rest Church in Sweetwater from September 1st to the 13th."

He was living at or near the church. He'd failed to register as a sex offender with local authorities.
When "Dr." Apostle Philip Spears, pastor of Eagles Rest, was asked about why he let a registered sex offender preach at his church, Spears stated (I kid you not):
It was too late unfortunately for me to do anything about it. In church, just like anything else entertainment, you get a lot of gossip and a lot of drama, so you don't pay attention to some of the things that you hear.
You see, the good pastor KNEW Anderson was a registered sex offender, but let him preach and sing anyway. When the detective on the case said Spears KNEW Anderson was a sex offender, here's what Spears had to say: (I kid you not):
The church is for everybody. I don't feel comfortable turning someone away from a house of God.
In covering your ass fashion, this so-called man of God later said (I kid you not):
Whenever there's a rumor, probably I'd check it a lot quicker. A lot quicker.
According to Anderson's bio page:
In 1980, Jerry Lee Anderson began singing, along with his sister, Jennifer, and later, playing music in church, their first public performance at Providence General Baptist Church on the outskirts of rural Westmoreland, Tennessee. This was where the first recording was made by their uncle, Ray T. Anderson.​

Jerry Lee's father, William Leon Anderson, had taught him three chords on the guitar and he was expected to learn the rest by watching and doing. Named after hall of fame rock n roller, Jerry Lee Lewis, he took interest in the piano and, through the years, developed his own style of music, some of which is compared to that of Lewis.​

Though some of his earliest childhood memories were of preaching the Gospel, Jerry Lee publicly and officially announced his call to the preaching ministry in 1987 at Carter's Tabernacle Church of God of Prophecy in Adolphus, Kentucky.

In 1994, Rev. Jerry Lee launched the radio program entitled Faith Alive Broadcast and, the following year, the television program by the same name.​

​He has founded, co-founded, and served in leadership a number of organizations, churches, bible schools, etc.​

Jerry Lee has prayed for hundreds of thousands around the world who have received healing and deliverance. By their own testimonies, doctors' statements, and visible physical changes, thousands of these apparent miracles have been confirmed.​

It is estimated that nearly 500 million people in some 90 nations have been touched by his message and his music over a span of three decades.​

Jerry Lee is a family man, a loving husband and father of six children: Jerry Lee, II, Julia Lynn, Jonathon Leon, Joshua Lance, Hadlee Nicole, and William Lee-Gerrard. He is man of prayer, praying over an average of seven hundred prayer requests a day, which come through letters, emails, and phone calls. He is a devoted man, spending some 80 hours per week pursuing ministry.​

Rev. Jerry Lee has been widely criticized for his break from religious traditions and denominational control. While he respects the heartfelt beliefs of all sincere people, he feels a mandate to preach Jesus Christ and His finished work at the cross, the personal privilege and responsibility of each individual to pursue God by revelation of the Word as the Spirit leads him/her, and the plan of God for the vindication of the true Church and the betterment of humanity.​​

In 1990, Rev. Jerry Lee began traveling across the nation in full-time ministry of music, song, and the Word. He received credentials in 1991 with The Church of God, the youngest licensed evangelist in the movement at that time.
Talk about a load of Grade-A bullshit.
I have concluded both Anderson and Spears are lifelong con-artists. If you doubt this, please watch the following video, produced days ago (watch it now before it miraculously disappears):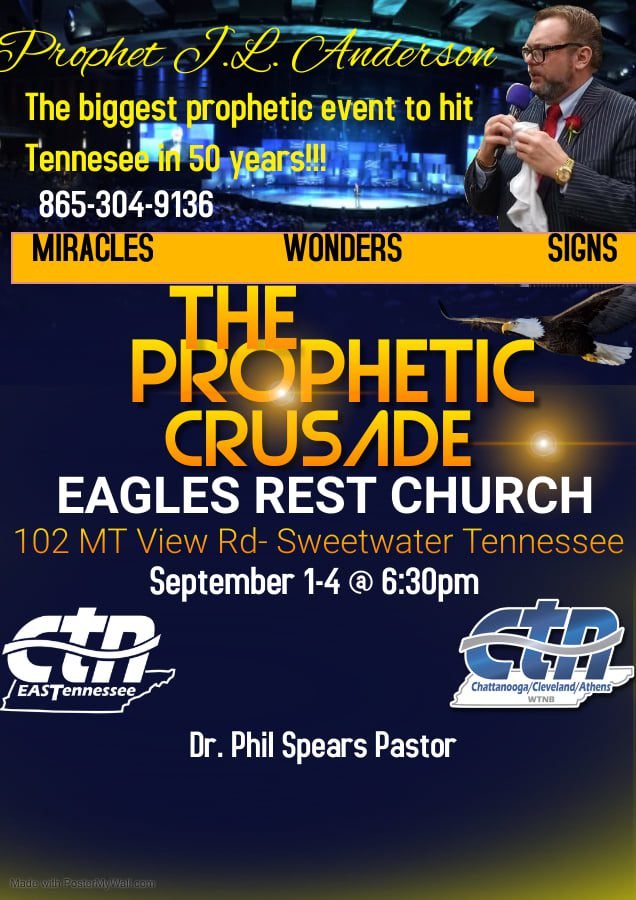 The scandal here — besides the fact Anderson is a child molester — is that no local news agency bothered to actually investigate Anderson's or Spears' backgrounds. I found Elmer Gantry everywhere I looked. Try harder, folks, try harder. Google is your friend. 🙁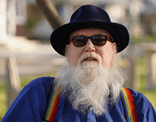 Bruce Gerencser, 64, lives in rural Northwest Ohio with his wife of 43 years. He and his wife have six grown children and thirteen grandchildren. Bruce pastored Evangelical churches for twenty-five years in Ohio, Texas, and Michigan. Bruce left the ministry in 2005, and in 2008 he left Christianity. Bruce is now a humanist and an atheist.
You can contact Bruce via email, Facebook, Twitter, or YouTube.
Your comments are welcome and appreciated. All first-time comments are moderated. Please read the commenting rules before commenting.