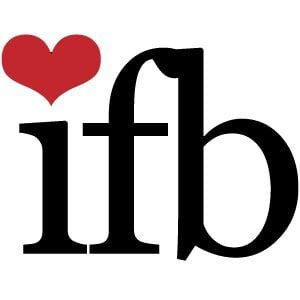 I came of age in the Independent Fundamentalist Baptist (IFB) church movement, made a public profession of faith at an IFB church at age fifteen, attended an IFB college in the 1970s, married an IFB preacher's daughter, and pastored several IFB churches. For much of my life, I attended church every time the doors were open. At the height of my involvement with IFB churches, I attended church services and programs a minimum of four days a week. Throw in revivals, youth rallies, and Bible conferences, I spent over 225 days a year at the church building. Factor in studying for sermons and work projects, and I pretty much lived at the church.
For much of my life, I lived and breathed "church." No, the "church" wasn't my Lord and Savior; Jesus was. My love for Jesus and his church motivated me to give my life to the work of the ministry. My goal as a pastor was to teach the saints (church members) and evangelize the lost (unsaved). Tuesdays were the night I met with a handful of church members so we could go on "visitation." This was the night we went two by two (either same sex or married couples) to the homes of people who recently visited the church or had stopped attending services. I believed it was important to contact every first-time visitor as soon as possible, showing them that we "cared." When people started missing church services, I wanted to make sure someone from the congregation touched base with them. I never wanted someone to leave the church without giving a reason why. If there was a problem, I wanted the opportunity to fix it.
Most church members skipped Tuesday night visitation. The same went for Saturday bus visitation. The people who showed up on Tuesdays were the same people who showed up on Saturdays. Every church has a core group of members who do most of the work. Most congregants were passive church members. One church I pastored reached 200 in attendance. Yet, it was a group of 20 or so people who were the glue that held the church together. Attendance on Sunday evenings dropped to 90, and on Thursdays, less than 50 people showed up for prayer meetings (and at the churches I pastored, we actually PRAYED).
Visitation was a tool I used to entice new people to attend the church and keep sheep from wandering away. Like a door-to-door salesman, my goal was to convert prospective customers (visitors) into product users. My preaching and personality, along with the friendliness of the congregation, were likely the primary selling points. People who loved me and my sermons and felt "loved" tended to join the church. Those who didn't went elsewhere.
Did your church have a visitation night? Did you go on visitation? Please share your experiences in the comment section.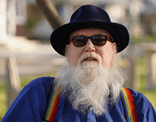 Bruce Gerencser, 64, lives in rural Northwest Ohio with his wife of 43 years. He and his wife have six grown children and thirteen grandchildren. Bruce pastored Evangelical churches for twenty-five years in Ohio, Texas, and Michigan. Bruce left the ministry in 2005, and in 2008 he left Christianity. Bruce is now a humanist and an atheist.
You can contact Bruce via email, Facebook, Twitter, or YouTube.
Your comments are welcome and appreciated. All first-time comments are moderated. Please read the commenting rules before commenting.