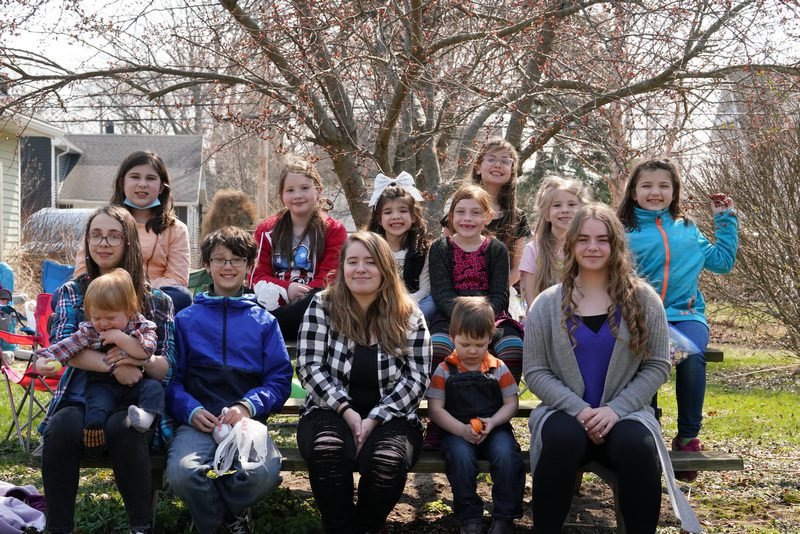 My wife, Polly, and I have six children, ages 42, 40, 37, 32, 30, and 28. Our children spent much of their lives in church. As Evangelical PKs (preacher's kids), every aspect of their lives was managed, controlled, and dictated by their preacher father's interpretations of the Bible. Every choice in their lives was filtered through the lens of Evangelical literalism. We homeschooled (and sent to a private Evangelical school) our children, so this way of living seemed "normal" to them. If you have never experienced any other life but your own, dysfunction can seem "normal."
The Gerencser family lived according to the Jesus-first mantra. Mom and Dad, especially D-A-D, put God, the church, and saving souls first. If our children wanted to do something and it got in the way of God/church/souls, I forbade them from doing so. While I am sure my refusal to let them do normal child/teen stuff angered them, they never said I word. Taught to submit and obey, our children dutifully submitted to my edicts. (This changed somewhat later in my ministerial career.) Even when son #3 moved out of our home at age eighteen because he didn't want to follow the rules, he did so respectfully.
Last week, I went to a basketball game at Defiance High School. Granddaughter #2, a sophomore at DHS, plays in the pep band. I wanted to see her play. I found it interesting to watch her in her native environment, though her friendly interactions with boys made me feel very "old." 🙂
This was the first basketball game I have attended since February 2020. As I watched the game with my oldest son, my mind slipped into introspection mode and a deep sadness (with tears) came over me. I played baseball and basketball as a child, through my high school years, and well into adulthood. I was still playing competitive softball and basketball into my early thirties when chronic knee problems ended my playing career. Yet, none of my children was permitted to play organized, competitive sports. Why?
My son and I talked about the year I let him play little league baseball. He was excited about playing. Several of his public school friends were on the team. (Son #1 and Son #2 attended public schools in first and second grade in the New Lexington and Northern Local school districts.) On the day of my son's first game — boy, was he excited — I told him he would have to quit the team. Why? His game schedule conflicted with our church's service schedule. I felt "convicted" about letting my son play baseball on the day we had our midweek service (Thursday), so I made him quit. Not only that, I made him take his uniform to school and give it to his coach's son. This would be the first and only time one of our children played sports.
I could spend days sharing stories about how God/church/souls got in the way of our children experiencing normal childhoods. This is not to say that their childhoods were awful, they weren't. By their own accounts, there are many things they appreciate about their upbringing. I was a taskmaster, but our children appreciate that I taught them good work skills. The Gerencser Work Ethic® is the stuff of legend at their places of employment. Five of our children have management-level jobs, as does their mom and as did their dad most of his life. Much like their parents, our children are known for being no-nonsense, hardworking employees, people who rarely, if ever, miss a day of work. (Polly hasn't missed a day of work in twenty-five years, even though I ask her to call off work and stay home with me almost every day. "Come on, live on the wild side. Just once, experience the thrill of calling off!") 🙂 Our children, thanks to literally growing up in church, learned at a young age to talk with adults. They were intimately involved in every aspect of church life. This gave them life skills far beyond their years. Much was expected of them, and they always delivered — well, 98.9 percent of the time, anyway.
All of these "good" things, however, don't undo the sadness I feel over the life my children missed out on. I have had long conversations (as I did with my son at the basketball game) with them over these things, profusely apologized, and they have forgiven me. However, the scars and a sense of loss remain. There are no do-overs in life, so all I know to do is own the past, make amends, and do better. I am so glad to be blessed with thirteen grandchildren. They are, in a sense, a do-over for me, a chance for me to live a better life before them and my children.
I am fortunate that I have good relationships with my children. My unwillingness to bend or move from my rigid Evangelical beliefs could have destroyed my family. That it didn't is a testimony to the love, kindness, and resiliency of my children. Do they have scars from their days as PKs? Sure. How could they not? Children, most of all, want to be loved. While Polly and I told our children we loved them, our behavior said to them that God/church/souls came first. You see, what we model to our children matters. If I had the opportunity to give advice to a group of young preachers, I would tell them to put their families first — before Jesus, before the ministry, before winning souls. When life comes to an end, they will be the only people who matter.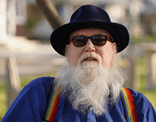 Bruce Gerencser, 65, lives in rural Northwest Ohio with his wife of 44 years. He and his wife have six grown children and thirteen grandchildren. Bruce pastored Evangelical churches for twenty-five years in Ohio, Texas, and Michigan. Bruce left the ministry in 2005, and in 2008 he left Christianity. Bruce is now a humanist and an atheist.
Connect with me on social media:
You can email Bruce via the Contact Form.
Your comments are welcome and appreciated. All first-time comments are moderated. Please read the commenting rules before commenting.