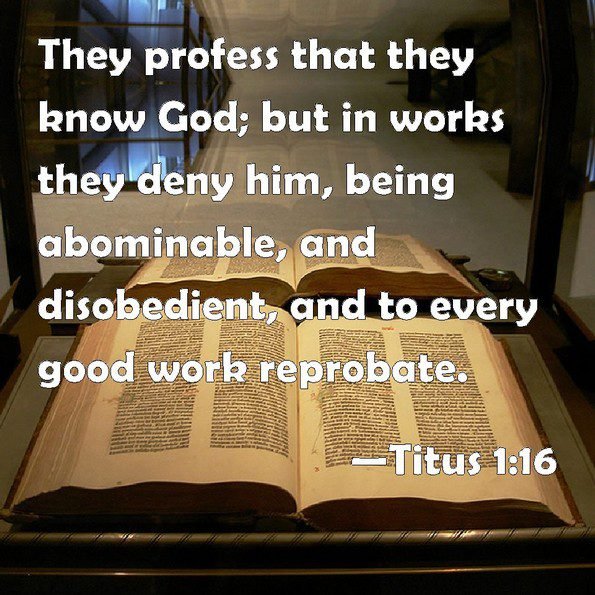 Rather than asking each of my Evangelical critics to "explain" my life, I thought I'd let the inspired, inerrant, infallible Word of God answer for them:
Little children, it is the last time: and as ye have heard that antichrist shall come, even now are there many antichrists; whereby we know that it is the last time. They went out from us, but they were not of us; for if they had been of us, they would no doubt have continued with us: but they went out, that they might be made manifest that they were not all of us. But ye have an unction from the Holy One, and ye know all things. I John 2:18-20

For I am not ashamed of the gospel of Christ: for it is the power of God unto salvation to every one that believeth; to the Jew first, and also to the Greek. For therein is the righteousness of God revealed from faith to faith: as it is written, The just shall live by faith. For the wrath of God is revealed from heaven against all ungodliness and unrighteousness of men, who hold the truth in unrighteousness; Because that which may be known of God is manifest in them; for God hath shewed it unto them. For the invisible things of him from the creation of the world are clearly seen, being understood by the things that are made, even his eternal power and Godhead; so that they are without excuse: Because that, when they knew God, they glorified him not as God, neither were thankful; but became vain in their imaginations, and their foolish heart was darkened. Professing themselves to be wise, they became fools …For this cause God gave them up unto vile affections:… And even as they did not like to retain God in their knowledge, God gave them over to a reprobate mind…. Who knowing the judgment of God, that they which commit such things are worthy of death, not only do the same, but have pleasure in them that do them. Romans 1:16 –32
My defection from Christianity is proof I never "really" was a Real Christian®. Real Christians® persevere to the end. Real Christians® keep going to church, reading the Bible, praying, tithing, and living according to the Christian social code until the end. Real Christians® believe, walk, act, talk, and live like Christians. And the standard for this believing, walking, acting, talking, and living? Each Christian's interpretation of the Bible, thus reminding all who are paying attention that there is no such thing as Christianity; just Christianities, with each believer having their own form of the faith once delivered to the saints.
According to Romans 1, I have the clear marks of a reprobate. A reprobate is one whom God has condemned to Hell while still in this life, unless you are a Calvinist, then God condemns some people to Hell before they are even born. To the reprobate, God says " I am done with you, do what you will."
Supposedly, since I am now a reprobate, this is how I live my life:
For this cause God gave them up unto vile affections: for even their women did change the natural use into that which is against nature: And likewise also the men, leaving the natural use of the woman, burned in their lust one toward another; men with men working that which is unseemly, and receiving in themselves that recompence of their error which was meet. And even as they did not like to retain God in their knowledge, God gave them over to a reprobate mind, to do those things which are not convenient; Being filled with all unrighteousness, fornication, wickedness, covetousness, maliciousness; full of envy, murder, debate, deceit, malignity; whisperers, Backbiters, haters of God, despiteful, proud, boasters, inventors of evil things, disobedient to parents, Without understanding, covenant breakers, without natural affection, implacable, unmerciful: Who knowing the judgment of God, that they which commit such things are worthy of death, not only do the same, but have pleasure in them that do them. Romans 1:26-32
In other words, I am now supposed to a homosexual, a murdering, evil, hater of God, among other things. Never mind that I live a better, more wholesome (whatever the hell that word means) life than most Christians. Never mind that I love my neighbor as myself. Never mind that I am faithful to my wife, love my children and grandchildren. All that REALLY matters is whether I prayed THE prayer, where I park my ass on Sunday, what ancient religious text I read, and whether I pray, tithe, witness, oppose abortion rights, think homosexuality and same-sex marriage is a sin, and vote Republican.
Here's how I see it: this is one of those did he resign or was he fired? moments.
Did I leave God or did God leave me?
Matters not.
The divorce is final.
The relationship is over.
All that is left is the scars and memories.
Telling me I was never a Real Christian® denies the life I lived for almost fifty years. On the other hand, telling me that I am still a Real Christian® denies the life I have been living for over a decade. The ONLY explanation for my life is that I once was a Christian and now I am not. I once was saved and now I am not. I once was a follower of Jesus and now I am not. But, Bruce . . . the Bible says . . .
And therein lies the problem. Most Evangelicals are incapable of seeing what is right in front of them. The Bible has become the blinders that keep them from seeing and understanding anything that does not fit their narrow, Fundamentalist worldview.
I continue to mention this subject because Evangelicals-turned-atheists often complain about the refusal of Evangelical family, friends, and acquaintances to accept their stories at face value. It gets old, I mean really, really, really old, after a while having people deny/discredit my story or smear my character. I know that nothing I say will change this boorish behavior by arrogant, self-righteous Evangelicals, but that doesn't mean I have to like it. I've been blogging for fourteen years, and over that period of time, I have received scores of emails and comments from Evangelicals who refuse the plain reading of my story. These zealots are unable to square my story with their theology or personal experiences, and instead of pondering why that might be a problem, they choose, instead, to discredit, demean, and dismiss. This bad behavior on their part does Christianity no favors. Who wants to be part of a religion that refuses to accept and embrace people as they are? I know I don't.
I suspect that my deconversion story scares the shit out of some Evangelicals. I've had former church members tell me that they couldn't be friends with me because they find my unbelief unsettling. One former preacher friend of mine begged me not to publicly share my story. Why? He thought doing so would cause people to lose their faith. Now, this preacher wanted to keep sharing his story and keep preaching the gospel, but he wanted me to shut up, go away, and mind my own business.
As long as I continue writing, I know I will have to deal with people who lack imagination; people unable or unwilling to accept people at face value. Do you have family, friends, and acquaintances who refuse to accept your deconversion story? How do you handle them? Please share your experiences in the comment section.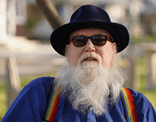 Bruce Gerencser, 64, lives in rural Northwest Ohio with his wife of 43 years. He and his wife have six grown children and thirteen grandchildren. Bruce pastored Evangelical churches for twenty-five years in Ohio, Texas, and Michigan. Bruce left the ministry in 2005, and in 2008 he left Christianity. Bruce is now a humanist and an atheist.
You can email Bruce via the Contact Form.
Your comments are welcome and appreciated. All first-time comments are moderated. Please read the commenting rules before commenting.