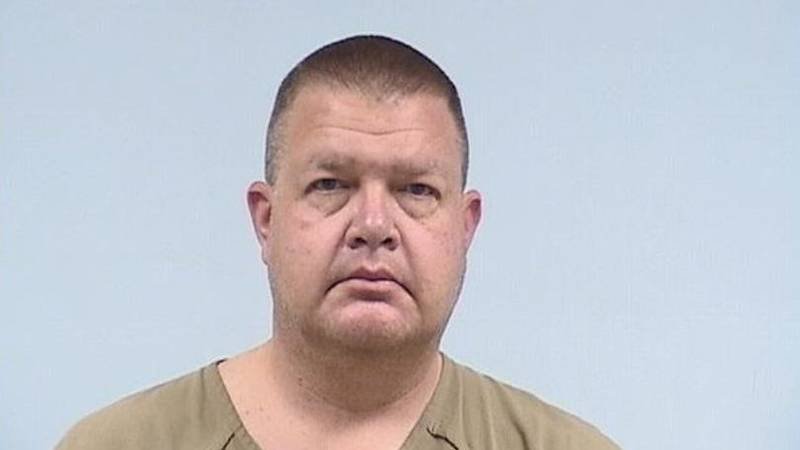 The Black Collar Crime Series relies on public news stories and publicly available information for its content. If any incorrect information is found, please contact Bruce Gerencser. Nothing in this post should be construed as an accusation of guilt. Those accused of crimes are innocent until proven guilty.
Scott Christner, a youth pastor at First Baptist Church in Goshen, Indiana, pleaded guilty to child molestation and was sentenced today to twenty years in prison. First Baptist is an Independent Baptist congregation pastored by Gregg Lanzen.
A former youth pastor at First Baptist Church of Goshen has been sentenced following his conviction for child molestation.

On Wednesday, Scott Christner, 46, was sentenced in Elkhart County Superior Court 3 to 41 years at the Indiana Department of Corrections with 20 of those years being served in prison and the remaining 21 on probation, according to court records.

He initially was charged in December 2019 with nine felony counts of child molesting and two felony counts of sexual misconduct with a minor in one case and another count of child molesting in the other case. He pleaded guilty as part of a plea agreement Nov. 4 to child molesting, a Level 4 felony.

Five victims had accused Christner of touching them inappropriately when they were boys while they participated in The Olympians, a youth group they said Christner helped lead at First Baptist Church in Goshen. The touching occurred from about May 2012 through January 2017, as well July of 2019, according to court documents.

Christner was first arrested in November of 2019 as Goshen police investigated allegations made by a boy under 14 years old.

Shortly after the arrest was reported, four more victims, now 19 and 20 years old, came forward. They told investigators they had also been inappropriately touched by Christner when they were approximately 10 to 12 years old, the documents showed. Many of the incidents occurred at Christner's house.

Christner was arrested and jailed a second time after the new accusations surfaced. He bonded out of jail shortly after both arrests.
Scott Christner will spend 20 years in prison after pleading guilty to 5 counts of child molestation. If he had been found guilty of all counts, he would've faced 114 years in prison. Five anonymous survivors have come forward since the allegations came to light in 2019.

At the sentencing hearing, Christner read the letter he wrote to the survivors in March 2020. He was stoic at the defense table, but his voice started to break when he spoke about the times he and the survivors had when he was a First Baptist Church youth lead.

"I had a great opportunity to lead and encourage growth. However, I have sinned against you, your families and God," Christner said.

Christner said he regrets the pain he's inflicted on the survivors and their families. Michiana Biblical Counseling Center had been working with Christner since he was charged. The counseling center's director, David Hills, took the stand and said he believes Christner has genuine remorse and wants more counseling help.

"He's not doing this on his own and therefore will not put himself in a situation to be a repeat offender," Hills said.

However, the prosecution said Christner took advantage of his authority and the connections he had with the survivors and their families.

One of the survivors — and family members of some of the others — were in court for the hearing. The parents of one of the survivors detailed how their once outgoing son had significant health problems after the sexual abuse and is still recovering from the trauma. In a letter to the court, survivor said:

"For years I wanted to say something to family and friends. I was afraid they wouldn't believe me."

The father of one of the survivors took the stand and said he had been lifelong friends with Christner. He said he would take his son and Christner to sports events. He would also leave his son at Christner's house if he had to go out of town.

"Until things came to light, I was still doing things with my son with Scott this is ingrained, it's part of who [my son] is. It should've never happened," the survivor's father said.

When Christner completes his 20-year sentence, he will be on probation and will need to register as a sex offender, pay a $10,000 fine and restitution, and can't leave Elkhart County without permission.
It is fortunate that the judge in this case didn't buy the nonsense (which would be hilarious if it wasn't for the nature of Christner's heinous crimes) spouted by David Hills, the director of the Michiana Biblical Counseling Center in Osceola, Indiana. Michiana's website states:
We approach counseling with the strong belief that there is no better counseling tool available than God's Word! Nothing else even comes close! We believe that the one who made us, loves us, and wants what is best for us has given us His Word to clearly teach us how to live in this world in a way that REALLY WORKS!!! Based on this strong belief, the foundation of our counsel is the Word of God, allowing us to counsel with great joy and confidence.
If the "Word of God" really "works," why didn't it keep Christner from sexually molesting numerous children? Further, neither Hills nor his fellow counselor, Deanna Doctor, are qualified to provide counseling for Christner. Michiana is little more than a Fundamentalist church hiding behind the facade of a counseling center. Using the Kevin Bacon Rule, I found that virtually everyone connected to Michiana has degrees from Fundamentalist institutions. The judge was wise to reject Hills' baseless assertion that Christner is "cured," and is unlikely to offend again. Well, I guess Hills is right in one regard. Christner won't have an opportunity to re-offend for twenty years.
Bruce Gerencser, 66, lives in rural Northwest Ohio with his wife of 45 years. He and his wife have six grown children and thirteen grandchildren. Bruce pastored Evangelical churches for twenty-five years in Ohio, Texas, and Michigan. Bruce left the ministry in 2005, and in 2008 he left Christianity. Bruce is now a humanist and an atheist.
Connect with me on social media:
Your comments are welcome and appreciated. All first-time comments are moderated. Please read the commenting rules before commenting.
You can email Bruce via the Contact Form.