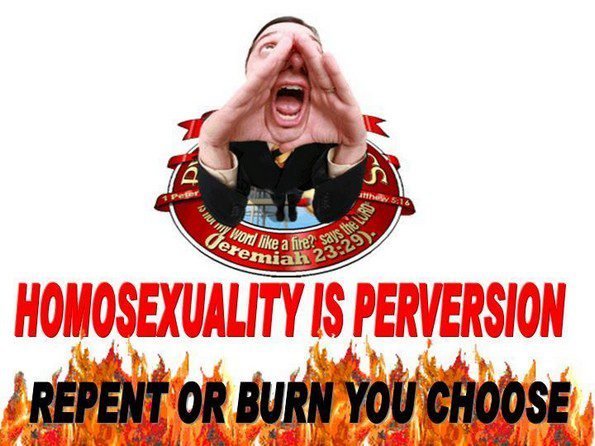 Christianity, especially in its fundamentalist expressions, teaches that every human is a sinner in need of redemption. Sin is the problem and Jesus is the solution. From Adam and Eve forward, we humans have faced the consequences of sin. Every problem the human race faces can be reduced to our sin against God. Calvinists, Arminians, Mormons, and Catholics, all agree that the stain of sin has ruined the human race and only the blood of Jesus can wash that stain away.
When asked if some sins are worse than other sins, Christians will likely say no. Sin is sin, in God's eye, they say, but are they really being honest when they say this? Take David Lane, a political activist and founder of the American Renewal Project. In a Charisma interview, Lane stated:
"Sin is sin, whether it is homosexuality, adultery or stealing candy bars at the local 7-Eleven. God gave us the recipe in 2 Chronicles 7:14. We as Christians must understand that. He will forgive us and heal our land, but only if we humble ourselves, pray and turn back to Him. I wholeheartedly believe in prayer, and that's what it's going to take. Our only hope is in Jesus Christ, the Son of God."
According to Lane, "homosexuality, adultery or stealing candy bars at the local 7-Eleven" are all the same in God's eye. Really? If that is so, why haven't I heard of any Christian outrage over adultery or stealing candy bars? I checked out the American Renewal Project website, looking for action alerts, feature articles, or campaigns against the sin of stealing candy bars. I found none.
The truth is this: Evangelicals, Mormons, and conservative Catholics, have raised the sin of homosexuality to a sin above all others. In their minds, it is the sin above all sins, the one sin that will destroy the United States and bring the judgment of God. These prophets of God, who seem to be profiting nicely off of America's sin problem, need to stop with the "sin is sin" schtick. No one is buying it.
Look at the message of the above graphic. When's the last time you've seen a graphic, read an Evangelical news article, or heard a sermon that said: Stealing a Candy Bar is a Perversion! Repent or Burn, You Choose! I suspect your answer is never or not since Sister Judith's Sunday school class in 1968.
I spent fifty years in the Christian church. As a child and youth, I never heard one sermon about the sin of homosexuality. Not one. In fact, it was well into the 1980s before I started hearing sermons about fags, queers, and sodomites. Why all the sermons and outrage now? Simple. LGBTQ people, as a class, want the same civil protections and rights that heterosexuals have. They want equal protection under the law. They want to be treated fairly and justly. Most of all, they want to love whom they want, without the government or anyone else telling them they can't.
And it is these demands that have Evangelicals, Mormons, and conservative Catholics upset. Why can't the homos stay in the closet, they screech. Everything was fine, before THOSE PEOPLE wanted the same rights as everyone else, says the local Baptist preacher, forgetting that his ancestors made similar statements when opposing equal rights for Blacks. Fearing the gay horde, they express their outrage couched in Bible verses and pronouncements from God, but in doing so they unwittingly expose the homophobia and bigotry that lies just under the surface of much of American conservative and fundamentalist Christianity. The problem isn't sin; it's homophobia and bigotry. It's preachers who are afraid to find out how many of their church members are actually gay or bat from both sides of the plate. It's evangelists and conference speakers who are afraid that their supporters will find out that they have a man in every city. As scandal after scandal has reminded us (see Black Collar Crime Series), those who roar the loudest against a particular sin are often doing that which they condemn.
The next time some lying Evangelical like David Lane tells you "sin is sin, whether it is homosexuality, adultery or stealing candy bars at the local 7-Eleven," ask them for proof of their claim. From my seat in the atheist pew, all I see is wild eye homophobia and bigotry, and lots of candy bar thieves.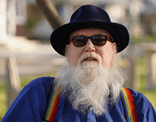 Bruce Gerencser, 65, lives in rural Northwest Ohio with his wife of 44 years. He and his wife have six grown children and thirteen grandchildren. Bruce pastored Evangelical churches for twenty-five years in Ohio, Texas, and Michigan. Bruce left the ministry in 2005, and in 2008 he left Christianity. Bruce is now a humanist and an atheist.
Connect with me on social media:
You can email Bruce via the Contact Form.
Your comments are welcome and appreciated. All first-time comments are moderated. Please read the commenting rules before commenting.