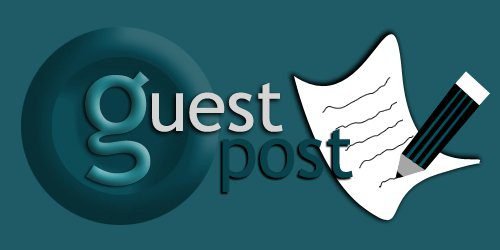 Guest Post by MJ Lisbeth
Five of us, in a circle, could barely fit into the cinderblock-walled, windowless room. George: earnest, stringy-haired lab assistant. Julie: tall, blonde lithe fresh-faced freshman. Deanna: the petite, attractive brunette whose ambitions in life were to translate the Bible "the right way" and to "bring souls to the Lord." Thalia, a tall, rawboned Black woman whom, as it turned out, Julie had invited to a prayer meeting but didn't seem to have talked much with her, or anyone else in that group or on that campus.
And me. It was the middle of October, a few weeks into the semester. At the beginning of it, I knew only Deanna, from the year before. With her smile and friendly manner, she had little trouble meeting people. On the other hand, when I met her, I was almost as socially isolated as I had been the year before, when I first arrived on campus. The one friend—or, more precisely, the friendliest acquaintance—I'd made was with Robert, a young gay man: the first person with whom I'd ever had a real conversation about sexuality—my own, his or anyone else's. The other male freshmen, it seemed, were performing the same kinds of exaggerated masculine heterosexuality—or, at least their notions of it—I saw in high school.
I am now ashamed to admit that I spent time with Robert when there were no witnesses, save for two friends of his—one, a straight guy, the other a lesbian, both of whom seemed a few years older than either of us. On the other hand, as I became friends with Deanna, I made a point of being seen with her: Nobody would question my sexual orientation or gender identity—in those days, almost everybody conflated the two, as I did—at least, not openly.
Oh, and she was one of the reasons I joined a campus Christian fellowship and was in that room with her, George, Julie, and Thalia. I told her, and she told them, I thought I might be gay, mainly because I couldn't identify with other males and the only trans women I knew about were Christine Jorgensen and Renee Richards, both of whom seemed as different from me as the frat boys on campus. Turns out, Thalia told Julie she thought she was gay, which didn't surprise me but, of course, I didn't voice that.
The ostensible purpose of the gathering was for us to "be filled with the spirit" so that Thalia could "overcome" her "sinful" desires. They probably wanted to pray the gay out of me, too, though no one said as much. Anyway, George began with some soliloquy about gathering in the hope of receiving the Lord's help and blessings. About all I can remember accurately is a paraphrase of a verse from Ephesians: "For we are members of his body, of his flesh and of his bones."
Since George was earnest in the way only a young person who believes he has God and truth and justice on his side can be, he wasn't being ironic when he paraphrased that verse in the presence of me and Thalia, one of the few people I've ever met who seemed more alienated and adrift than I was at that time. He intoned, "Lord, we entreat you."
Then Julie started to drone a bunch of syllables that began and ended with drawn-out vowels sandwiching truncated consonants: aaahbaaah, or something like that, followed by sounds even less coherent or recognizable, at least to me. Before that day, I'd heard from other members of the fellowship that she could "speak in tongues." I guess that's what they were talking about, I thought.
As Jo droned on, Thalia started to let out long, low sobs that turned into wails, then into near-howls. She lay on her side—I opened my eyes while everyone else's were shut—in a near-fetal curl, shaking like a child who needs a warm blanket. Her body's vibrations turned into seemingly-volcanic convulsions, in which she thrust her arms and legs, as if trying to heave them away from her body. Her howls abated into a series of staccato grunts.
Julie continued her incomprehensible "prayer." Deanna shouted, "Satan, leave her! You have no authority over her!" But Thalia continued to heave, grunt, and thrust her arms and legs. Deanna grasped my left hand, George my right. They said, in unison, something vaguely comprehensible—a prayer? a Bible verse? —that I can't remember now. Julie finally said something I could understand: "Oh Lord, we pray for our sister, Thalia, that you may heal her. "Amen," she, George, and Deanna chanted in unison.
The following day, I woke on the worn carpet of that room. Deanna slept in a dorm bed to the left of me; Julie in another bed to the right. I saw George a couple of days later and asked about Thalia. "The Lord is helping her now," he said. I never heard about her again.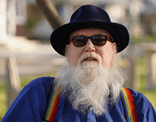 Bruce Gerencser, 65, lives in rural Northwest Ohio with his wife of 44 years. He and his wife have six grown children and thirteen grandchildren. Bruce pastored Evangelical churches for twenty-five years in Ohio, Texas, and Michigan. Bruce left the ministry in 2005, and in 2008 he left Christianity. Bruce is now a humanist and an atheist.
Connect with me on social media:
You can email Bruce via the Contact Form.
Your comments are welcome and appreciated. All first-time comments are moderated. Please read the commenting rules before commenting.