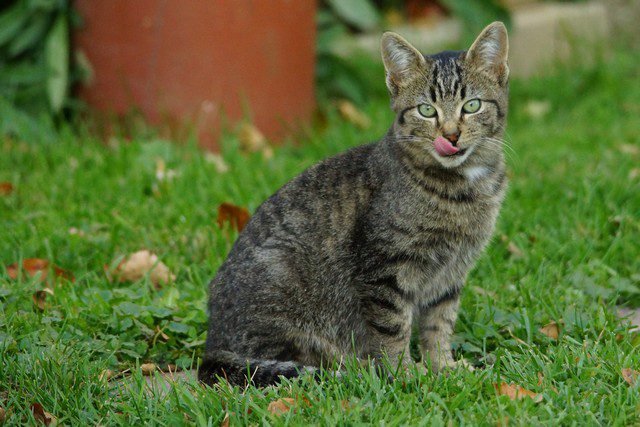 Several weeks ago, my wife, Polly, and I drove to Defiance to eat dinner at Sweetwater Chophouse. Prior to our reservation time, Polly drove our car through the car wash and then we headed over to Goodwill to drop off unwanted clothing and household goods. We are in the process of de-junking our home, getting rid of unused or unwanted "stuff." If we had just collected everything for a few months, we could have had a yard sale this summer, but we just want the stuff gone, so every week or so we drop clothing and household items off at Goodwill in Defiance or Bryan, or take things to Care and Share, a Mennonite resale shop in Archbold. We prefer to use Care and Share, but sometimes it's closer and easier to drop things off at the local Goodwill stores.
As we pulled around to the back of the Defiance Goodwill, we noticed a pick-up truck sitting next to a dumpster for Fricker's — a sports bar. We noticed an old man, my age or slightly older, feeding a young feral cat. It was evident the man had spent time with this cat before. The cat was hesitant, as all feral cats are, but with a little coaxing, the old man got the cat to come to him and eat food out of a can. After the cat was finished eating, the man gingerly picked him up, took a tube of medicine out of his pocket, and put some antibiotic cream on the cat's lame leg.
I wept as I watched this man patiently, kindly, and lovingly care for the least of these. I asked Polly to drive me up to the dumpster so I could speak to the man. I rolled down my window and said to him, "thank you." He told that he had been caring for the cat since April 2021. Originally, there were four kittens, but only this one was left. He lamented the fact that the other cats were gone, likely dead.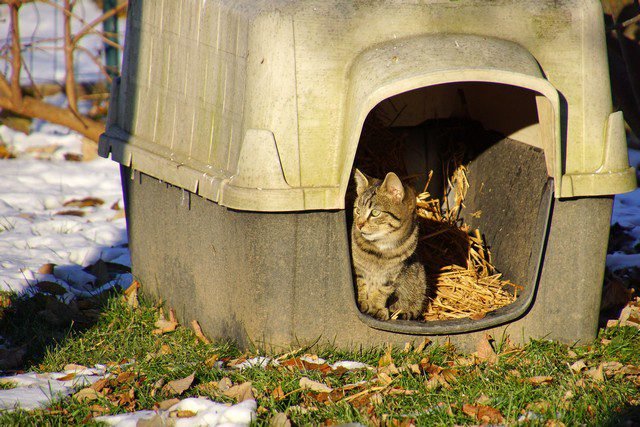 Small acts of kindness to the least of these, be they humans or animals. Our family has been feeding local feral cats (and non-feral cats, raccoons, possums, skunks, grackles, and starlings) with cat food put on a plate inside a fiberglass doghouse for fifteen years. Why? Because, through no fault of their own, these cats face suffering and deprivation. The least we can do for them is provide food, water, and a place to get out of the cold.
Over the years, we have fed and cared for dozens of feral cats. Some we see once or twice, others visit our backyard for months or several years. Rarely do the cats let us touch them, but Bethany, our daughter with Down syndrome, has a knack for befriending them. Some of the cats will run to her when she is outside, rubbing against her leg or even letting her pet them. I suspect the cats sense that Bethany is not a threat to them.
Life presents us with small, insignificant opportunities to lessen harm for both humans and animals alike. Yet, far too often, we are so absorbed with "self" that we don't pay attention to those in need around us.
Pay attention, and do what you can . . .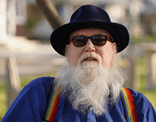 Bruce Gerencser, 65, lives in rural Northwest Ohio with his wife of 44 years. He and his wife have six grown children and thirteen grandchildren. Bruce pastored Evangelical churches for twenty-five years in Ohio, Texas, and Michigan. Bruce left the ministry in 2005, and in 2008 he left Christianity. Bruce is now a humanist and an atheist.
Connect with me on social media:
You can email Bruce via the Contact Form.
Your comments are welcome and appreciated. All first-time comments are moderated. Please read the commenting rules before commenting.