Scene from the FX television show, The Americans.
Elizabeth (Keri Russell) and Phillip (Matthew Rhys) are lying in bed talking about their daughter Paige (Holly Taylor) secretly reading her pastor's (Kelly AuCoin) diary.
Elizabeth: I told her it was crazy and dangerous and she could never do it again
Strange look on Phillip's face
Elizabeth: What? If there was something on him with a parishioner…
Phillip: Elizabeth…
Elizabeth: No, No, I know, but it's interesting right? Who knows what goes on with the good pastor.
Who knows, right? There is a myth perpetuated by churches and pastors alike that pastors are morally and ethically superior beings — men who rise above the fray; men untainted by the world; men given to prayer and studying the Bible; men who have the most important job in the world. Christians don't come to this belief in a vacuüm. After all, this is how the Bible describes the qualifications of men who divinely called by God to be pastors/bishops/elders:
This is a true saying, if a man desire the office of a bishop, he desireth a good work. A bishop then must be blameless, the husband of one wife, vigilant, sober, of good behaviour, given to hospitality, apt to teach; Not given to wine, no striker, not greedy of filthy lucre; but patient, not a brawler, not covetous; One that ruleth well his own house, having his children in subjection with all gravity; (For if a man know not how to rule his own house, how shall he take care of the church of God?) Not a novice, lest being lifted up with pride he fall into the condemnation of the devil. Moreover he must have a good report of them which are without; lest he fall into reproach and the snare of the devil. (I Timothy 3)

For this cause left I thee in Crete, that thou shouldest set in order the things that are wanting, and ordain elders in every city, as I had appointed thee: If any be blameless, the husband of one wife, having faithful children not accused of riot or unruly. For a bishop must be blameless, as the steward of God; not selfwilled, not soon angry, not given to wine, no striker, not given to filthy lucre; But a lover of hospitality, a lover of good men, sober, just, holy, temperate; Holding fast the faithful word as he hath been taught, that he may be able by sound doctrine both to exhort and to convince the gainsayers. (Titus 1)
The Apostle Paul, writing to two of his protegés, penned both of these passages of Scripture. Paul makes it clear in I Timothy that what he is writing is the standard all pastors must follow — they MUST be these things. Pastors often preach from both of the passages, detailing the high and lofty qualifications men such as themselves must meet in order to ever-so-humbly lead churches. Of course, no pastor, living or dead — the Apostle Paul, Timothy, and Titus included — has ever met these qualifications.
As a pastor, I struggled with these verses, knowing what they said, yet also knowing what kind of man I really was and what kind of men my colleagues in the ministry really were. How could I be a pastor, I thought, and not live according to the standards set forth by God? I had God, the Holy Spirit, living inside of me, and I had the inspired, inerrant, infallible King James Bible. Surely, with the Holy Spirit leading and teaching me and the words of the living God never far from my reach, I should have been able to live according to Paul's (God's) dictates in Titus and I Timothy. Try as I might, there was never a day in my ministerial career when I hit a home run. On many a day, I failed miserably in my quest to be what God demanded I be.
Not measuring up caused me quite a bit of angst and depression. I was able to assuage these thoughts by making sure that I spent time in prayer before entering the pulpit. This way, all my sins were forgiven, and I was, at that moment, the man of God Paul said I must be. This approach was what I now call the Baptist version of Catholic confession.
I am sure my admission here will cause some Christians to say, See! Bruce was never qualified to be a pastor. He never should have been preaching. However, these Pharisaical zealots fail to see that no pastor meets the standards set forth in the Bible. That they think some men do is the real problem.
Why do many Christians think their pastors are better than everyone else; that their pastors are pillars of virtue and morality? One reason is that far too many Christians are blind and naïve when it comes to pastors. They see what they want to see, needing to believe that they are being taught and led by men called of God — men who are bright and shining examples of what Christians should be. What these sincere followers of Jesus fail to see is that pastors, early in their ministries, learn that a certain lifestyle is expected of them. Pastors learn to conform to expectations — outwardly, at least. Pastor Bruce and Sister Polly may have been having a shouting match on their way to church, but praise God, once they opened the doors of the church, they had on their Oh how I love Jesus smiles and were ready to serve the people gathered together to hear Wonderful Sermon #3,666.
Most pastors, of course, will never admit what I have written above. Their jobs depend on them playing The Game; on them being first place entrants in the dog and pony show. Years ago, towards the end of my career as a pastor, I said in a sermon that I understood what it meant to be lustful — that I as their pastor had lusted after women who were not my wife. This was an honest admission, one that every pastor could make if he but dared to do so. After the service, a church member came up to me and let me know that he found my admission depressing; that he came to church to be inspired, and that he expected his pastor to live a life of v-i-c-t-o-r-y. In other words, this person wanted me to fake it, pretending to be something I was not.
If the Black Collar Crime series has taught readers anything, it has taught them that pastors are no different from other Christians — and no different from the unwashed, uncircumcised Philistines of the world. The question, who knows what goes on with the good pastor? can be answered thusly: no one knows. Not his ministerial colleagues; not his parents; not his wife; not the deacon board; not denominational leaders. No one knows everything about him, not even the person he sleeps beside night after night.
I am not, in any way, saying pastors aren't good people. Many of them are, but they are not what many Christians think they are. At best, they are fleshly men who have demanding, stressful jobs. At worst, they are lazy good-for-nothings who have found a way to loaf and get paid for it. Pastors can and do sin, the difference being that they are often skilled at hiding their sins. If congregants only knew what went on behind the closed doors of studies and manses, I suspect many would lose their faith. And it is for this reason pastors continue to play The Game. Christians need someone to look up to, someone who is a shining example of godliness. I am convinced that Christianity would be better served if pastors just admitted that they are humans; that they have no magical spiritual powers; that they aren't special in any way. Can't do that, though. Churches might get the idea that they no longer need professional clergy; that they and their communities might be better served with laymen who lived and worked locally and preached on Sundays. Why, what would pastors ever do if they had to be like the rest of us?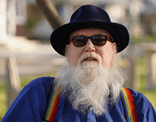 Bruce Gerencser, 65, lives in rural Northwest Ohio with his wife of 44 years. He and his wife have six grown children and thirteen grandchildren. Bruce pastored Evangelical churches for twenty-five years in Ohio, Texas, and Michigan. Bruce left the ministry in 2005, and in 2008 he left Christianity. Bruce is now a humanist and an atheist.
Connect with me on social media:
You can email Bruce via the Contact Form.
Your comments are welcome and appreciated. All first-time comments are moderated. Please read the commenting rules before commenting.