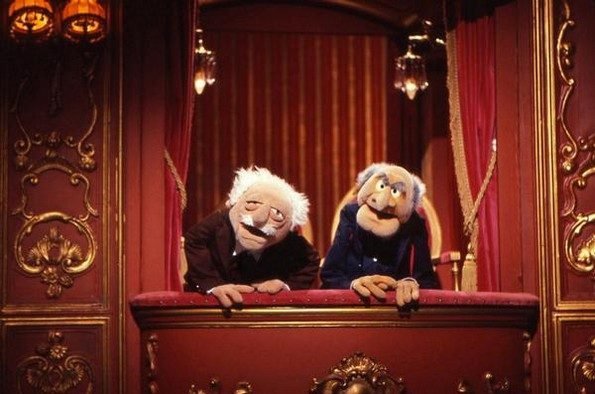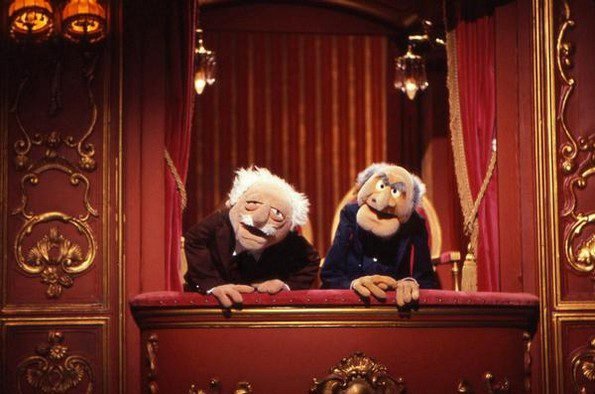 Today, a woman named Sherryll left the following comment on the post titled The Tyranny and Oppression of the To-Do List. I have no idea whether Sheryll is a drive-by reader or a regular reader. I doubt she's a regular reader for this reason: people who have been reading my writing for years know I have no use for unsolicited medical advice. Both on the comment guidelines and contact page, I ask people to not send me medical advice. I have an expert team of medical doctors caring for me. Beyond that, I have read scores of books, articles, and studies about the various diseases that afflict me. I have been tested, poked, scanned, and injected more times than I can count, including extensive work-ups at the University of Michigan and the Toledo Clinic. I'm confident that my diagnoses are accurate, as is my treatment plan.
Hi there Bruce! I'm so sorry you're dealing with such pain!
I have been dealing with chronic pain for twenty-five years. My pain is widespread and diverse, from the bottoms of my feet to the top of my head. I have muscle pain, nerve pain, joint pain, eye pain, and bowel pain. This pain is not the normal aches and pains expected at age sixty-five. I have three types of days: less bad pain days, bad pain days, and screaming, off-the-charts pain days. I don't have pain-free days.
Most of my pain is structural. I have osteoarthritis in virtually every joint in my body. Eighteen months ago, I started having severe pain in my upper back. This pain later spread to my neck. An MRI of my back revealed:
Disc herniation (T7,T8)
Disc herniation (T6,T7)
Central spinal canal stenosis (T9/T10, T10/T11)
Foraminal stenosis (T5,T6)
Disc degeneration/spondylosis (T1/T2 through T10/T11)
Facet Arthropathy throughout the spine, particularly at T2/T3, T3/T4, T5/T6, and T7/T8 through the T12/L1 levels.
Hypertrophic arthropathy at T9/T10
An MRI of my neck revealed similar damage.
These issues are structural in nature. No medication, supplement, or exercise is going to "cure" me. I recently saw a neurosurgeon at Parkview Hospital in Fort Wayne. There's nothing that can be surgically done for me, especially my back. The surgeon's notes state: the patient will have to live with it.
I too have suffered through the years with similar issues but I fortunately found a doctor in Dallas Texas that helped me. He died three years ago, but his associates are carrying the torch and assisting others in their personal healing process!
Doctor Sherryll, who stayed at a Holiday Inn Express last night, says that she had "similar" problems as mine. I doubt it. She doesn't know enough about me to make such a judgment, but that doesn't matter in this Internet age. She sees that I have chronic pain; she had chronic pain; she was healed; I can be healed too.
The doctors in question operate the Environmental Clinic in Dallas (Richardson)Texas. The front page of their website lists their primary service offerings: allergy testing, immune support, nutrition, and detoxification. Does anyone smell "alternative medicine?"
Environmental Clinic's website states:
Did you know that many common ailments may be traced to substances you are exposed to in your everyday environment? Thirty years ago, even medical science was not broadly aware of the extent the environment affected health. But, thanks to much research and the work of pioneering physicians, doctors now recognize such maladies as headaches, sinusitis, fatigue, joint aches, blood vessel abnormalities, asthma and chronic infections may be caused by environmental factors. The Environmental Health Center-Dallas is one of the oldest and most advanced centers in the world addressing health and disease as it relates to the environment. The center provides full-service medical care with a special emphasis on the impact of environmental factors on the human body.

According to Dr. William J. Rea, the surgeon who founded the Clinic in 1974, various exposures may cause sleep disturbance, learning disorders, blood vessel, colon and bladder inflammation, as well as a host of other inflammatory problems. The "environment" involves all of our surroundings, including everything we breathe, eat, or touch. It consists of thousands of substances we are exposed to each day, but often do not even know exist. They are substances like the air-pollens, molds, and animal danders in the air, machinery, carpets, cleaning supplies, perfume and smog produces chemical by-products.

For those unacquainted with the effects of the environment on our lives, this process can be compared to carrying a load of bricks. Just as we might fill our arms with bricks, our bodies are being filled with a variety of stressors, including biological, chemical, emotional and physical. As long as the amount of bricks, or stress factors, stay within a range our bodies can manage, everything is fine. But, when the load becomes more than our bodies can handle, down come the bricks. This collapse is represented physically as symptoms.

New patients begin by completing a detailed patient questionnaire and meeting with the physician. Lab tests are often recommended, as is sensitivity testing. In the latter, the patient is exposed to or injected with low levels of various substances which help to identify the cause of their sensitivity.

When the triggering agents are pinpointed, the physician determines an individualized program to help each patient achieve a state of maximum health. This program includes educating patients about their sensitivities, nutrition and environmental exposures as well as getting them actively involved in their treatment. Some patients also receive immunotherapy, a specialized type of vaccine treatment that may provide substantial relief.
At this point, I say sigh. (Why I Use the Word "Sigh.")
It takes being pro-active though consisting of adopting a healthy diet and exercise within your present capacity.
Note the judgmental presumptions Sherryll makes about me. She assumes, without evidence, that I am not being proactive about my health; that I am not eating a "healthy" diet; that I am not exercising enough. How could Sherryll possibly know these things? In her mind, she thinks that I am not "healthy," so these must be the reasons why. Would it matter to Sherryll if I told her that I AM proactive; that I eat a vegetable-filled well-balanced diet; that I do what I can physically within the limits of what my body will tolerate and allow? Of course not. Much like religious Fundamentalists, food fundies, homeopathic fundies, and alternative medicine fundies think they have THE truth; that all other viewpoints are lies bought and paid for by big pharma, rich doctors, and hospital conglomerates. These people want us to stay sick, keeping from hearing the true gospel of glorious health. This, of course, is bullshit.
When I look at prospective treatments, all that matters to me is the science. Not anecdotal stories; not sketchy studies; not medical professionals who have an axe to grind.
I realize you feel as if you're knocking on heaven's door(as an atheist, you still get the picture) but I am hoping with your drive—- albeit diminished via the illness—you could be up to the challenge! If interested look up Environmental Clinic in Dallas Texas! My best to you!
Sherryll wrongly thinks that she is providing me a "challenge"; that if I really want to get well, I need to accept her challenge. What, are we in grade school? I did look at Environmental Clinic's website, including its extensive offerings of woo and pseudoscience. No thanks.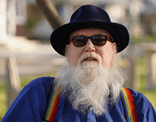 Bruce Gerencser, 65, lives in rural Northwest Ohio with his wife of 44 years. He and his wife have six grown children and thirteen grandchildren. Bruce pastored Evangelical churches for twenty-five years in Ohio, Texas, and Michigan. Bruce left the ministry in 2005, and in 2008 he left Christianity. Bruce is now a humanist and an atheist.
Connect with me on social media:
You can email Bruce via the Contact Form.
Your comments are welcome and appreciated. All first-time comments are moderated. Please read the commenting rules before commenting.