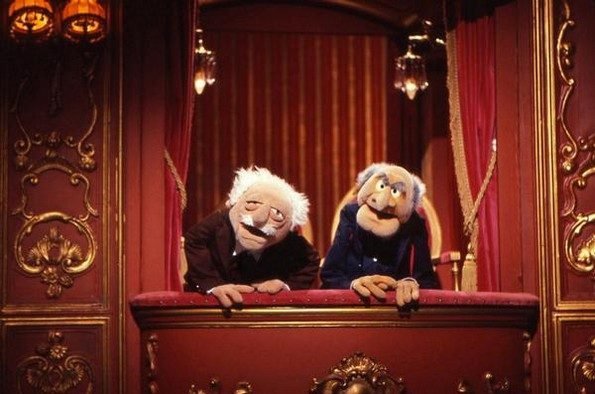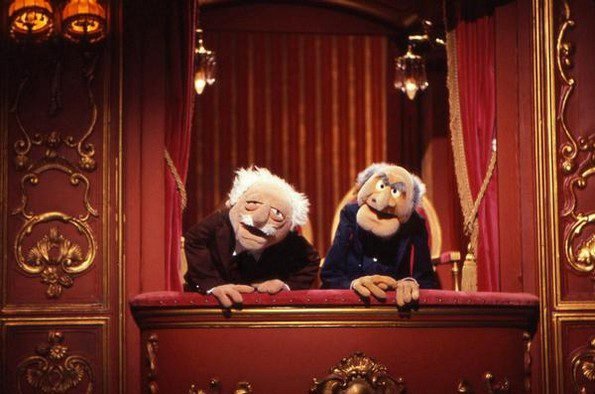 What follows is a recent discussion I had on Facebook with a local Fundamentalist Christian named Soupy Sales (SS) on the subject of abortion. I also had conversations with four other local Evangelicals. I typically don't engage in such discussions on social media, but I felt the urging of the Spirit, so I did so. I doubt that I changed hearts or minds, but, maybe, just maybe, I planted a few seeds of doubt. You can read all of the discussions here.
Enjoy! 🙂
SS: If you want to kill a baby (abortion sounds better)…it's between you and God…So leave me out of your murder. I don't want to have to pay for your abortion…praying God opens your eyes.
Bruce: no, it's between a woman and her doctor.
Abortion is a medical procedure. Let's say you needed a heart transplant and I'm opposed to heart transplants for religious reasons. Should I be able to keep you from getting a heart transplant? After all, I don't want to have to pay for it (through insurance premiums or taxes).
Participating in the American social contract means we will, at times, pay for things we disagree with.
SS: American Social contracts doesn't include supporting murder of an innocent life….
Bruce: then why are you complaining about having to pay for them? Which is it?
SS: .here in simple words for you to understand….because people like you are trying to get it pass to be free for every woman who wants to get one…understand…
Bruce: you mean like every other medical procedure? Yes, insurance should be required to cover all reproductive services just like they do other medical procedures. We need to stop making carve-outs for "offended" Christians.
No need to insult my intelligence. Do better.
SS: murdering an innocent life doesn't offend you…so sad..
Bruce: I reject your claim that abortion is murder. That's a religious claim; one, I might add, that has dubious Scriptural support. You are certainly free to let your religious beliefs inform your medical decisions. However, your religious beliefs should play no part in the medical care of others. We are a secular state. There's a wall of separation between church and state. Thus, what you or any other Christian wants shouldn't matter. That it does reveals how far afield we are from our founding principles.
If supporting reproductive rights makes me a "murderer" so be it. I don't care one whit what you think of me. My wife, my adult daughters, my ten granddaughters, my sister, and the women who will be protesting the reversal of Roe v. Wade on Saturday? They are the people who matter to me. I learned long ago that no amount of arguing will change the minds of forced birthers. (For the record, I was anti-abortion for 45 years.)
SS: it not my claim…it's God's words….read Proverbs 6 verses 16 to 19. This country was founded in God we trust not do whatever you want. So you are saying you didn't learn anything after 45 years. If you really care about your family than lead them to the truth not to hell. No one is forcing anyone to have a baby….there are protective products out there or sustain having sex until you are married. Shame on you. Go read the context and reason that Thomas Jefferson wrote in the constitution about church and state separation. Read his words not mine or anyone's else for the truth…if you can handle it.
Bruce: Saying the Bible is a God's word is a "claim," for which you provide no evidence. The Bible was written by mostly unknown men. It is a human text through and through. To say it is a God's word is a faith claim, one that I reject.
You do know I was in the Evangelical church for fifty years, right? A college-trained pastor for 25 years. I know what the Bible says inside and out. But, its words are irrelevant. We live in a secular state governed by laws. Forced birthers are using the power of the state to rob women of bodily autonomy, civil rights, and equal protection under the law. As is our right, those of us who value the rights of women will protest.
I've read Jefferson's words. I'm quite familiar with the separation of church and state.
SS: first…The Bible is God's holy word…you are not rejecting me…you are rejecting Jesus. A believer job is to spread the word….especially when someone is lost…No one is stopping a woman from having an abortion. It's between her and God…She makes the choice. Abortion is killing an innocent baby. She should be shown both sides not just one. To be a preacher…you are called by God ….not a college trained person. Satan knows the Bible better than me or you. Just because you belong to a church doesn't make you saved. You should know that. You must lay down your life and take up your cross. Jesus said that…You should know that. Matthew 6 verse 24. Obviously, you don't study your Bible or the first amendment. In closing…Every plant, which my heavenly Father hath not planted, shall be rooted up. Let them alone: they be blind leaders of the blind. And if the blind lead the blind, both shall fall into the ditch. Matthew 15 verses 13 and 14. Shame on you for leading people to hell.
Bruce: sigh. Do you really think quoting Bible verses will make a difference with me? Really?
I likely know more about the Bible than you do. I spent over 20,000 hours reading and studying the Bible. So pick the subject and let's talk. Or you can keep verbally masturbating, thinking your proof texts mean anything except to you.
I understand where you are coming from. I once was just like you.
Feel free to email me via my blog. I'm more than happy to engage you in discussion.
SS: I'm quoting God's words not mine. As Jesus said….No man can serve two masters: for either he will hate the one, and love the other; or else he will hold to the one, and despise the other. Ye cannot serve God and mam-mon. Matthew 6:24. You should know that. Yes we were once the same…sinners..but now I'm saved and converted…Jesus is my Lord and Savior. If don't believe in God's word…what's there to debate about…your non-believe…really…for person that confess to be pastor…your language. Do you really think you know more than our maker? I leave you with Psalms 14: 1….The fool hath said in his heart, There is no God. They are corrupt, they have done abominable works, there is none that doeth good.
Bruce: no, we were once the same: saved/born again Fundamentalist Christians. My storyline. You don't get to control it.
Isn't amazing that God always agrees with you; or that the Bible always supports your peculiar beliefs? A-m-a-z-i-n-g.
Do I know more than your deity? Of course I do, he/she/it is a myth."God" doesn't know anything. People do. That's why I'm talking to you, not the ceiling.
OMG! You called me a fool! Why, I've never, ever had that happen before. Again, I reject the authority of the Bible, so I don't care what it says. I'm more concerned with what my God, Polly Gerencser,
says than a fictional deity.
I'd be more than happy to discuss with you the Bible itself: its nature, history, inerrancy, infallibility, immoral teachings. Better yet, I will gladly pay for one of Dr. Bart Ehrman's books on these things and have it shipped to you. Ehrman, a NT scholar at the University of North Carolina, is an expert on these issues.
I don't like the pants you are wearing! Tough poop, you say? So it is with people who try to police language.
SS: So you going to take the words of a man than Jesus. I did not call you a fool…I quoted you a Bible verse. I leave you with Psalms 118 verse 8…It is better to trust in the Lord than put confidence in man. Praying God opens your eyes to the truth…if it be God's will.
Bruce: you do know Jesus never wrote anything, right? Not one word. We have no idea what Jesus said. The gospels were written by unknown authors 30-80 years after the death of Jesus; that the oldest copies of the gospel manuscripts — copies of copies of copies — were written 300-400 years after Christ's death. There's no evidence for the claim Jesus spoke the words in Matthew, Mark, Luke, or John. I know you have heard differently, but what you have been told is not true (and most educated preachers know it's not true).
You put your trust in "men" all the time. Even with religion, you put your trust in preachers, teachers, and books. The Bible is a compilation of books, all written by, mostly unknown, men. Most of the books of the Bible were not written by the men whose names are attached to them. Seminary and college-trained preachers know this, yet they hide the facts about the Bible from their congregants. They lie because they don't want church members to lose "faith" in God/Bible. Truth matters, and pastors owe it to people to tell them the truth about the nature and history of the Bible.
My offer of a Bart Ehrman book stands. I'll even give you a copy of one of his books that you can pick up from my home in Ney. I'll put it on my front porch so you don't even have to talk to me. Surely, truth matters to you. If your faith is as strong as you claim it is, surely a "book" won't harm you. You deserve to know the truth about the allegedly inerrant, infallible Bible. Let me know.
SS: your belief and trust is in man and in the world….I believe and trust in Jesus the creator. Praying for your eyes to be opened.
Bruce: no, you trust in "men" too. When you go to the doctor, dentist, lawyer, or auto mechanic, you put your faith and trust in "men." You do this countless times every day. If not, you'd sit in a corner of your home, waiting for God to do everything for you.
My eyes are wide open, friend. That's why I'm an agnostic atheist and a humanist. You keep wanting me to return to the garlic and leeks of Egypt. No thanks. Why would I ever want to return to slavery and bondage? My life is better in every way post-Jesus.
But, by all means, keep praying. We will what kind of pull you have with the triune God.
My offer of a Bart Ehrman book still stands.
SS: for someone who supposedly believed has turned so easily. Peter 1 verse 21 …For the prophecy came not in old time by the will of man: but holy men of God spake as they were moved by the Holy Ghost. Question what made you change from supposedly loving Jesus to hating Jesus? For your 25 years of a being a so called pastor nothing but a big lie in your eyes. Shame on you for being a wolf in sheep clothing. You can keep your Satanic books written by world centered scholar. Always, praying God's will be done not mine.
Bruce: I have written extensively about my story. Seek and ye shall find. I've provided numerous links on this post.
There is a difference between a claim and evidence. Quoting a Bible verse is a claim. Where's the evidence for the truthfulness of your claim? Just because you said so?
I wasn't a wolf in sheep's clothing. Just ask any of the people I pastored. Sadly, you have refused to answer any of the challenges or questions I offered up. Instead, you resort to insults and proof texting. I am used to such treatment from Evangelicals. When someone can provide no evidence for his claims, instead of admitting this, he attacks his interlocutor.
You are so certain you are right, that you fear reading anything that might challenge your Fundamentalist assumptions. It's just a book. Surely, your God is more powerful than a book.
SS: both the man and the woman will answer for their choice…Nobody has the right to kill an innocent baby .
Bruce: according to the Bible, babies aren't "innocent."
In Genesis 6-9, we have the story of Noah and the Flood. God killed everyone on earth save eight people. Did God kill any "innocent" babies?
SS: glad you found your Bible…now let's see if can read some Bible…Question …How do you know if there were any children at that time? Everyone is born in sin..a baby is considered to be innocent until the holy ghost convicts their heart and let's them know that they are a sinner….and they need salvation. Being supposedly a pastor, you know this. Have you ever in your 50 years of studying the bible…heard the age of accountability? You should…So sad….for your lack of knowledge.
Bruce: why do you seem to be incapable of interacting with people you disagree with without insulting them?
Actually, there are several different views of the age of accountability. Most Evangelicals don't believe babies become sinners, they are sinners (from conception). "I was shaken in iniquity, and in sin did my mother conceive me."
Regardless, the age of accountability is a red herring that has nothing to do with God killing innocent people. I used the word in a colloquial sense, as you did.
Based on Genesis 6-9, God killed innocent babies. Many scholars believe upwards of 6 million people were killed in the flood. Are you really suggesting that there were no fetuses, babies, young children, or developmentally disabled people killed in the flood?
SS: 1 Timothy 6: 20 and 21. ..O Timothy, keep that which is committed to thy trust, avoiding profane and vain babblings, and oppositions of science falsely so called:
Which some professing have erred concerning the faith. Grace be with thee. Amen.
For your information you are one who said that you were smarter than me and God. I just asked a question if you have 25 years of being a pastor and 50 years of studying …why is understanding and knowledge of the Bible lacking.
So sorry your feelings got in the way of our discussing the truth.
Listen…Jesus is my Lord and Savior…I pray to God everyday thanking him for saving a sinner like me.
Obviously, the only thing you want to do is argue a point that has been settled along time ago….bye…still God will open your eyes before its too late.
SS: Hey you need to hang around with Bruce because both of you: hate the Bible, believe in abortion and can't handle the truth…..praying God will open your eyes before its too late…..bye…got better things to do…
Bruce: feelings? Nope, you are an amateur compared to other Evangelical assholes over the years. Most of you seem incapable of having a discussion without hurling insults or attacking someone's character. Please go to the Bible and find out what it says about your behavior. Start with the fruit of the Spirit, the sermon on the Mount, and what Jesus said about how you should treat your enemies. You might also want to check out what Paul said about "corrupt communication."
This is my last comment.
Be well.
Bruce Gerencser, 66, lives in rural Northwest Ohio with his wife of 45 years. He and his wife have six grown children and thirteen grandchildren. Bruce pastored Evangelical churches for twenty-five years in Ohio, Texas, and Michigan. Bruce left the ministry in 2005, and in 2008 he left Christianity. Bruce is now a humanist and an atheist.
Connect with me on social media:
Your comments are welcome and appreciated. All first-time comments are moderated. Please read the commenting rules before commenting.
You can email Bruce via the Contact Form.