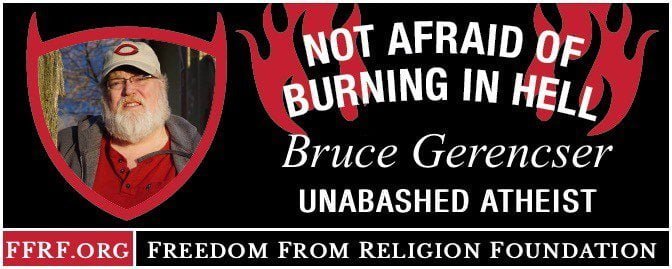 My wife, Polly, and I have thirteen grandchildren, ages two to twenty-two. Over the next three years, ten of our grandchildren will be in junior high, high school, and college. One of the first things our older grandchildren do in school is type my name in Google. And what do they find? This blog. And perhaps for the first time, they learn that Grandpa is an atheist.
Out of respect for my children, I don't talk about religion with my grandchildren. If asked, I will briefly answer their questions, but I wait until they are in high school before I have in-depth discussions with them about religion and politics. I typically shape my answers according to their age and the religious beliefs of their parents; how open their parents are to me sharing my story. The older they get, the more questions they have. Sometimes, I resort to buying them books for their birthdays or Christmas.
Last Saturday, we watched son #2's three children, ages 12, 10, and 8. We had a delightful time. The girls talked my ears off, especially Emma, the twelve-year-old. Emma excitedly let me know that she had found my blog and that she knew I was an atheist. (I let her parents know she was reading my blog at school.) Emma is one smart cookie, top-of-the-class, a straight-A student who wants to be a large animal veterinarian someday. She loves to talk, as does her Grandpa, so we get along famously.
Emma didn't ask me any questions about atheism. I did tell her Nana was an atheist too. However, she did share with me her own experiences in the Catholic church. (She definitely thinks her priest is b-o-r-i-ng.) 🙂 I found it fascinating to listen to her explain her view of the world. And make no mistake about it, kids her age have a worldview. Emma is a voracious reader, as are most of my grandchildren. Their parents are quite liberal when it comes to what they are allowed to read (as Polly and I were, surprisingly, with our children). The broader their reading experiences, the broader their worldview.
I told Emma about one of her older cousins being asked by her teacher if she was related to me. (The teacher had read a letter I had written to the local newspaper.) Sadly, my children have experienced this at the local community college and their places of employment. Dad is a public figure with a peculiar last name. People will naturally make the connection. I told my children they are free to disown me, but so far none of them has done so. As my grandchildren get older, they will face the same scrutiny.
After telling Emma this story, I was delighted to hear her say "I am proud of my Grandpa."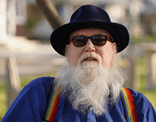 Bruce Gerencser, 65, lives in rural Northwest Ohio with his wife of 44 years. He and his wife have six grown children and thirteen grandchildren. Bruce pastored Evangelical churches for twenty-five years in Ohio, Texas, and Michigan. Bruce left the ministry in 2005, and in 2008 he left Christianity. Bruce is now a humanist and an atheist.
Connect with me on social media:
You can email Bruce via the Contact Form.
Your comments are welcome and appreciated. All first-time comments are moderated. Please read the commenting rules before commenting.