Last month, I wrote a post titled MAGA Mayor Adam Stockford Says Hillsdale, Michigan is a "Traditional Values" Community. Stockford is the mayor of Hillsdale, Michigan. Over the weekend, Stockford posted my article on his Facebook page. Of course, his MAGA-loving followers were quick to go for my jugular. One such neck-slitter was a retired soldier named Ronald Cook.
Cook made no attempt to interact with what I wrote, choosing instead to hurl invectives my way. I gave his comment and private messages the gravitas they so richly deserved. Enjoy! 🙂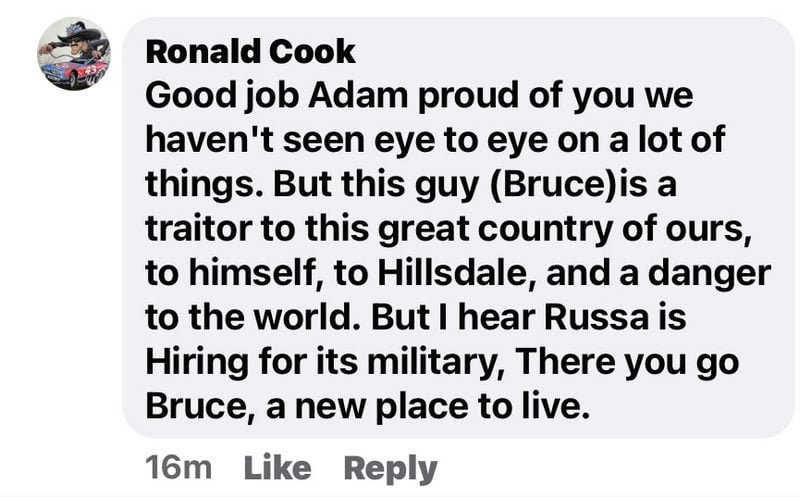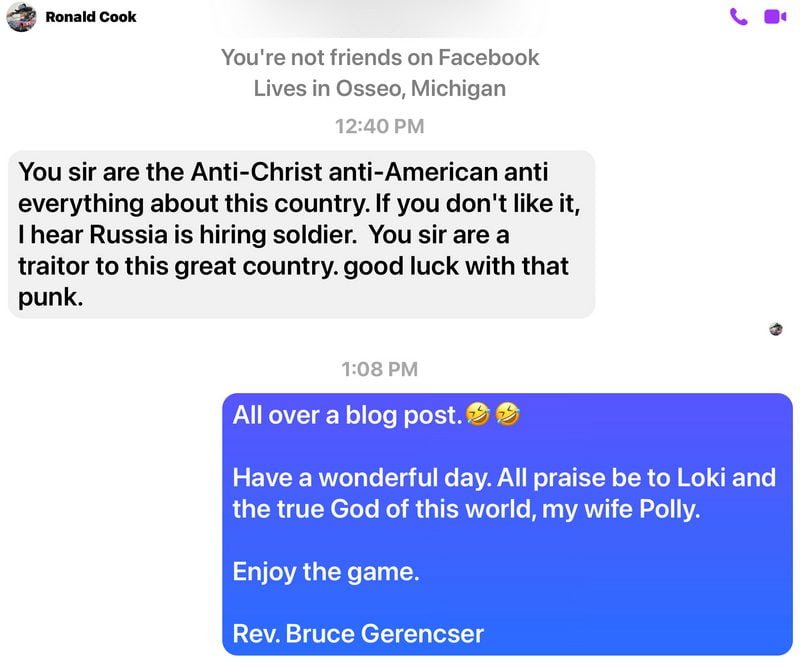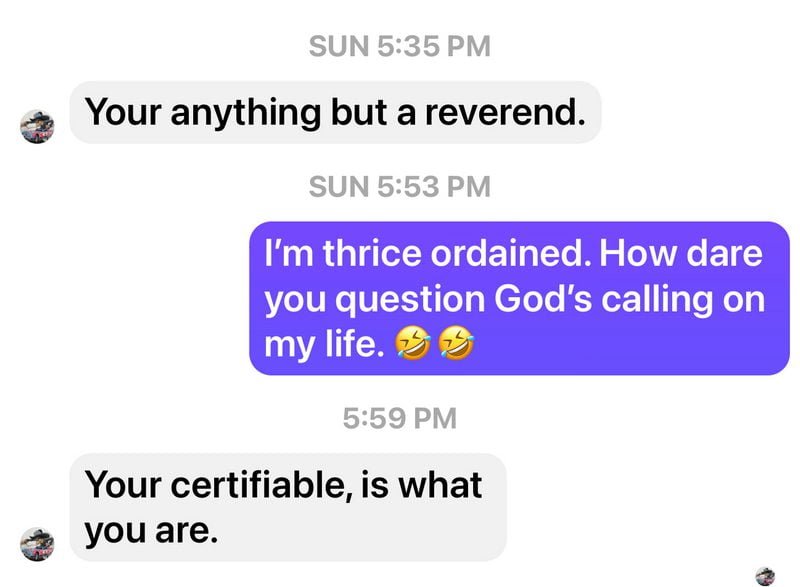 Here are several other comments left by Stockford's devotees.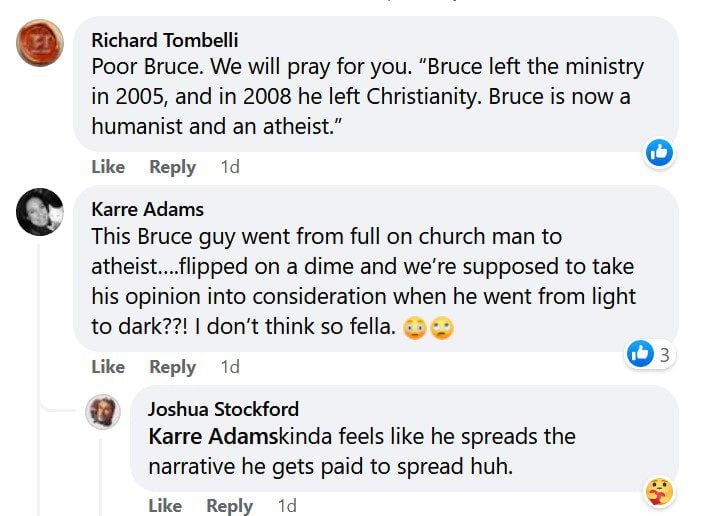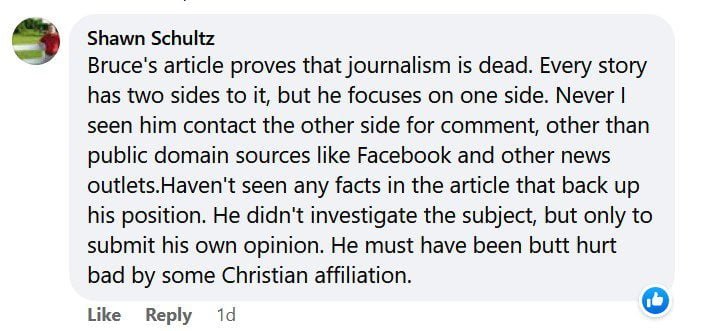 All told, 90 people from Hillsdale read my post. Only three of them read more than one page. Not one of them clicked on the ABOUT page or the WHY? page. In fact, some of them couldn't bear to finish reading my article. Yet, by reading one post about Adam Stockford and Hillsdale College, people such as Cook concluded I am a traitor, communist, Marxist, anti-American anti-Christ. And I am a bitter, piss-poor writer too. Let me give these fine folks a bit of the Bible: Answering before listening is both stupid and rude. (Proverbs 18:13)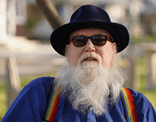 Bruce Gerencser, 65, lives in rural Northwest Ohio with his wife of 44 years. He and his wife have six grown children and thirteen grandchildren. Bruce pastored Evangelical churches for twenty-five years in Ohio, Texas, and Michigan. Bruce left the ministry in 2005, and in 2008 he left Christianity. Bruce is now a humanist and an atheist.
Connect with me on social media:
You can email Bruce via the Contact Form.
Your comments are welcome and appreciated. All first-time comments are moderated. Please read the commenting rules before commenting.