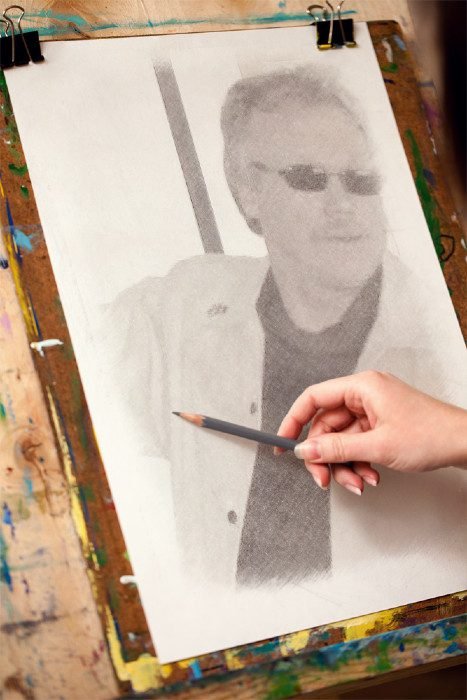 Dr. David Tee, whose real name is Derrick Thomas Thiessen, continues to rage blog against me and my British friend, Ben Berwick. What follows is my response to several things Thiessen has written over the past couple of days. These excerpts are from the posts Empirical Evidence-2 and Church Survival. Give them a read if you dare, but you won't be able to comment on Thiessen's blog. He has eliminated commenting on his site. He has also taken down his contact page, thus further walling himself off from any accountability for his words.
Most of our material has nothing to do with MM, BG, and other unbelievers yet they feel free to do unprovoked attacks on us. We only use material God leads us to and wants us to write about, whether it includes us or not. When it is in the public square, people have the right to respond to the information or talk about its erroneous points.
Once again, Thiessen refuses to call us by our names. He recently decided to also stop linking back to our sites when he quotes us. He is, in effect, stealing our content, not giving proper attribution. (Please contact me Derrick if you would like me to teach you the proper use of names and source attribution in your writing.)
If you peruse Thiessen's blog you will find that MOST of his content references BG or MM. Thiessen rarely writes original content. He writes that which could charitably be called response posts. If you look at my posts over the past year that mention Thiessen, you will see that almost all of them are responses to something he has written about me. If Thiessen wants me to stop responding to him then all he needs to do is stop mentioning me on his blog. He won't do this, of course. Without me and Ben, Thiessen would have nothing to write about.
Thiessen is certainly free to respond to my writing in any way he chooses. I have resigned myself to the fact that Thiessen will do what he does, even if the voice in his head tells him to stop. For some unknown reason, he is obsessed with me, much like a stalker or a scorned lover. I offered to send Thiessen a picture of me nude. He refused, of course, to provide me with his mail address so I could do so. I thought that maybe seeing me naked would calm his passions a bit. 🙂
Oh, and we are not linking to his response as he will just trash this answer and its content. All quotes came from MM's website and were not edited by us. We just quoted them in pieces to facilitate a response to each point.
MM could not wait to pen his reply last night to part two of our Empirical Evidence post. As usual, it was filled with denial and the usual making science the authority over od [sic], etc. it was a waste of time to read so we did not read it nor are we answering it directly.
But one thing that has bothered us is that both MM and BG make everything we write personal to them. They continue to use our wrong name as if to get a rise out of us. But their disrespect undermines their points of view.
I will leave it to Ben to defend himself, if he chooses to do so.
Yes, Derrick, when you mention us by name; when you attack our character; when you lie about us; when you distort our beliefs, we are going to take it personally.
I use Thiessen's legal name because, well, that's his real name. David Thiessen, John Ford, David Tee are all fake names used by Thiessen to escape accountability to family and law enforcement. That's why he lives in the Philippines, safe from U.S. legal service. Using his legal name makes it easier for people, including a child he abandoned, to find him.
As far as Dr. David Tee is concerned, Dr. Tee is a nickname given to Thiessen when he was in Bible college. Thiessen has provided no evidence for his claim that he has an earned doctorate. He could easily settle this issue by providing the name of the school where he EARNED his degree. As it now stands now, only God has seen Thiessen's degree, and he ain't talking.
If they had stopped to think about it, our use of initials was not personal. MM stands for Meerkat Musings which indicates that we are not addressing the person writing the content. Instead, we are addressing the content only and have left all personal aspects out of our own content.
The same for BG. His website is titled 'The Life and Times of Bruce Gerencser' So our use of initials again only refer to the website content, not the man behind it. But they do not think about these details in their haste to try and do everything they accuse us of doing to them.
But expecting rational and polite behavior from unbelievers is an unrealistic hope. As we read their content and responses, they are the ones making it personal, not us. But we will try to ignore their badly written responses and focus on the content we can use here.
Bullshit. One hundred percent grade-A bovine shit. This blog is all about me. It is a first-person account of my journey from Evangelical to atheism. Thiessen knows this, and readers will quickly see through his justifications and nonsense.
Unbelievers have nothing to offer the believer except destruction. The believer needs to be warned about them and their views.
Thiessen is free to warn unbelievers about Ben Berwick and Bruce Gerencser and their "evil" views. Please note that Thiessen previously said his writing wasn't "personal," yet he says he is obligated to warn the believing world about us. That seems pretty personal to me.
Only a handful of Christians read Thiessen's blog. Most of his site's traffic is from this blog and Meerkat Musing. So to Derrick's fans (Victor Justice and Revival Fires, to name two) I say: consider yourself warned. Bruce Gerencser and Ben Berwick are the False Prophet and the Beast:
And the beast was taken, and with him the false prophet that wrought miracles before him, with which he deceived them that had received the mark of the beast, and them that worshipped his image. These both were cast alive into a lake of fire burning with brimstone. (Revelation 19:20)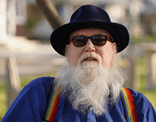 Bruce Gerencser, 65, lives in rural Northwest Ohio with his wife of 44 years. He and his wife have six grown children and thirteen grandchildren. Bruce pastored Evangelical churches for twenty-five years in Ohio, Texas, and Michigan. Bruce left the ministry in 2005, and in 2008 he left Christianity. Bruce is now a humanist and an atheist.
Connect with me on social media:
You can email Bruce via the Contact Form.
Your comments are welcome and appreciated. All first-time comments are moderated. Please read the commenting rules before commenting.