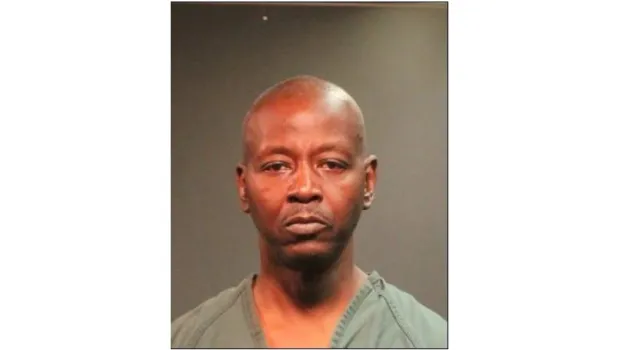 The Black Collar Crime Series relies on public news stories and publicly available information for its content. If any incorrect information is found, please contact Bruce Gerencser. Nothing in this post should be construed as an accusation of guilt. Those accused of crimes are innocent until proven guilty.
In 2018, Jonathan Jenkins, a youth pastor at Starlight Baptist Church in Santa Ana, California, was accused of sexually assaulting a twelve-year-old church girl.
A Santa Ana youth pastor was arrested Tuesday on suspicion of violently sexually assaulting a 13-year-old girl in his church's bathroom during a service earlier this year, police said.

Jonathan Lamont Jenkins, a 57-year-old Riverside resident, allegedly began harassing the girl at the beginning of 2018, making sexual advances toward her when she was just 12 years old, Santa Ana police said in a news release.

The victim attends Starlight Baptist Church, at 1201 W. Second St., where Jenkins has worked as a youth pastor for the last two years. The suspect has been a parishioner there since 2012, officials said.

The sexual assault occurred sometime this March, after the victim went to use the restroom during service.

The girl entered a bathroom she thought was empty and found Jenkins inside, waiting for her, according to police. She then tried to escape, but he allegedly held her against her will.

Jenkins is accused of strangling and sexually assaulting her after threatening her with physical violence.

The girl didn't immediately come forward to authorities with her story, and continued attending the same church.

When she saw Jenkins there on Aug. 5, he allegedly confronted her and mocked her about the sexual assault. He also told her he would tell police she allowed him to sexually assault her if she reported the incident, investigators said.

Officials did not say when exactly the assault was reported.

Once it was, an investigation was launched. Detectives said they obtained evidence against Jenkins, but didn't provide details on what it entails.

The suspect was arrested Tuesday as he was going into a liquor store in Santa Ana, police said.

He was being held on suspicion of aggravated sexual assault of a child and other child abuse crimes at the Orange County Jail on $1 million bail.

Jenkins also has a "long criminal history," according to Cpl. Anthony Bertagna, who said his previous convictions include robbery, burglary, criminal threats and narcotics violations.

Because of that, and other factors, detectives believe the youth pastor could have additional victims, Bertagna said.

"The way he handled this child, in the manner he handled this child, in the location he handled this child, leads them to believe that potentially there are other victims out there," he told KTLA.
Five years later, Jenkins finally had his day in court, pleading guilty to a felony count of continuous sexual abuse of a child. He was immediately sentenced to twelve years in prison.
A 60-year-old former Santa Ana church youth pastor pleaded guilty and was immediately sentence Friday to 12 years in prison for sexually assaulting a 12-year-old girl.

Jonathan Lamont Jenkins of Riverside pleaded guilty to a felony count of continuous sexual abuse of a child. As part of the plea deal charges of aggravated sexual assault of a child, aggravated sexual assault of a child-oral copulation with force or fear, aggravated sexual assault of a child with foreign object and two counts of lewd or lascivious acts with a minor.

Jenkins was given credit for 1,848 days in custody, or about five years.

Jenkins initially faced up to 90 years to life in prison, authorities said when he was charged in 2018.

The victim came forward to police in October 2018, police said.

Jenkins had been a member of the Starlight Baptist Church at 1201 W. Second St. since 2012, and served as a youth pastor there for two years, police said.

The victim said Jenkins started making "sexual advances toward her" in January 2018, according to police.

Sometime in March 2018, she was at a service when she went to the bathroom, where Jenkins was waiting for her. The girl tried to get away, but he locked the door, choked her and physically restrained her while he sexually assaulted her, police said.

The girl did not tell anyone and continued going to the church, police said, but on Aug. 5, 2018 Jenkins mocked the girl about the sexual assault and warned her not to tell anyone or he would claim the sex was consensual.

Jenkins touched the victim's buttocks in January 2018 and attempted to assault her again in April, according to prosecutors. He also attempted to assault her in July of that year as well, prosecutors said.

Jenkins has a lengthy criminal history dating back to 1999 that includes robbery, assault with a deadly weapon and drug charges, police said. He has prior convictions for robbery in Los Angeles in 1983 and burglary in Orange County in 1986, according to prosecutors.
Jenkins has a forty-year felony criminal history, yet the fine people of Starlight Baptist Church deemed him suitable to be their youth pastor. The church should be held criminally liable for Jenkins' crimes. Of course, they won't be, and such crimes will continue until the courts punish EVERYONE involved in these crimes.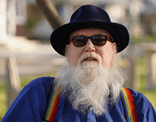 Bruce Gerencser, 65, lives in rural Northwest Ohio with his wife of 44 years. He and his wife have six grown children and thirteen grandchildren. Bruce pastored Evangelical churches for twenty-five years in Ohio, Texas, and Michigan. Bruce left the ministry in 2005, and in 2008 he left Christianity. Bruce is now a humanist and an atheist.
Connect with me on social media:
You can email Bruce via the Contact Form.
Your comments are welcome and appreciated. All first-time comments are moderated. Please read the commenting rules before commenting.