The Black Collar Crime Series relies on public news stories and publicly available information for its content. If any incorrect information is found, please contact Bruce Gerencser. Nothing in this post should be construed as an accusation of guilt. Those accused of crimes are innocent until proven guilty.
Michael Schneider, a staff member at St. John's Lutheran Church in Bloomington, Illinois, was sentenced to eighty-eight years in prison for criminal sexual assault of a minor and possession of child pornography.
A Normal man was sentenced to 88 years in prison on Wednesday for criminal sexual assault of a minor and possession of child pornography.

Michael D. Schneider worked as a staff member at St. John's Lutheran Church in Bloomington before his arrest in June 2021 on the felony charges. He also spent time teaching piano lessons.

The victim, now a college student, struggled through tears to read a four-page victim impact statement. Periods of depression, suicide attempts and self-harm were all part of the aftermath of the grooming and sexual assaults that started when she was about 14, she said.

Schneider, 33, started by telling jokes "that led to talks of sex, the pornography and the assaults," said the woman. She did not disclose the abuse that often took place during what should have been piano lessons because of fears that "my sisters would be next."

In her statement, the victim's mother said Schneider "used me to get to my child." Every detail of the assaults was planned, including when Schneider hired the teen to babysit his child when he was actually home.

The mother later learned Schneider took her daughter to buy sex toys, and instructed her — if asked — to say she was his wife.

"He robbed her of a normal teenage life," the mother said in her lengthy and emotional statement.

The mother also disclosed that her daughter first disclosed the sexual assault to Schneider's wife, who advised the girl not to tell anyone. But the girl, who was 18 at the time, did tell her parents who went to police.

In asking for the maximum number of years allowed under a plea agreement, state's attorney Erika Reynolds noted Schneider gave the girl alcohol as part of the grooming process.

The prosecutor pointed to information in a sex offender evaluation that described Schneider as manipulative and unwilling to acknowledge his misconduct. The fact that the pornography depicted men engaged in sexual acts with toddlers and Schneider blamed the victim "should be enough to lock him up and throw away the key," said Reynolds.

Defense lawyer Stephanie Wong asked for the minimum sentence on the sexual charges and consecutive probation, or six years on the child pornography charges.

"There's no question these offenses are very disturbing," said Wong, adding Schneider "experienced a very dark period in 2017," but arguing the former music teacher "is absolutely capable of rehabilitation."

In his statement to the judge, Schneider said the topless photos sent to him by the victim "triggered an addiction" to the child porn.

Schneider denied downloading illegal images on various dates, claiming one file with graphic images existed. He said he was "shocked and disgusted" by the images. "I realized that is not who I was," he said.

Schneider apologized to the victim, her family and friends. "I deserve to be up here," he said.

Judge William Yoder characterized the images as "repugnant and beyond belief," adding the harm to the victim was severe, and "her life may never be the same."
In a partially negotiated plea agreement, Schneider pleaded guilty in December to two counts of criminal sexual assault and one count of production of child pornography in one case and 15 counts of child pornography in the other.

State's Attorney Erika Reynolds said her office offered a plea agreement "to save the victim from having to testify" in a trial in the sexual assault case.

Before his arrest, Schneider taught private piano lessons and was director of worship arts at St. John's Lutheran Church in Bloomington, having previously been the church's choir director and a member of the arts ministry team that organizes and performs productions and other presentations, according to the church's annual reports, as previously reported by The Pantagraph.

The victim and her mother read victim impact statements during the sentencing hearing Wednesday.

The victim said Schneider groomed her for years before she realized it was happening, and that she lost her teenage years and her love of music because of the assault, which occurred in 2017.

She said she had taken piano lessons from him and babysat for his children.

In the years since, she said, her mental health has suffered, including depression, self-harm, and suicidal thoughts that led to multiple attempts on her life.

"It's impossible for me to express the true agony of every sleepless night, every night terror, every scar on my body in the moments of silence in which I still remember every detail of what happened to me," she said through tears.

Now an adult, the woman said she came forward, "reopening this wound," for her younger self who could not.

"For that young girl who thought she couldn't speak about this. … This had to be about justice, for me and any other young women who this has or could happen to," she said. "… I couldn't stand up for myself then, but now I can."

Reynolds said that in Schneider's sex offender evaluation, he blamed the victim for causing him to become interested in child pornography, though the prosecutor said the digital evidence from indicates that interest already existed earlier in 2017.

She said she does not believe Schneider has any rehabilitative potential and he would be at "moderate to high risk" to reoffend if he were given a community-based sentence.

….

Reynolds said she and co-counsel Assistant State's Attorney Mary Lawson had agreed to limit their recommendation for the sexual assault and child pornography production case to 20 years in prison as part of the plea agreement.

They asked Judge William Yoder to sentence Schneider to a total of 130 years in the DOC, asking for seven-year sentences on each of the child porn possession charges.

Schneider's attorney, Stephanie Wong, said the defendant entered a "very dark period" in 2017 — "nothing happened before 2017; nothing happened after that."

She said this shows Schneider is very capable of rehabilitation and "conforming his conduct" with the support of family, friends and his faith. She noted that no other students or babysitters who interacted with Schneider's family came forward with criminal claims against him.

"The evidence is consistent that in 2017 Michael did go through a very dark period in his life that is consistent with a horrible — for lack of a better term — addiction," Wong said. "There's no question that these offenses are very disturbing. There's no question about that."

Reynolds said the sex offender evaluation indicated Schneider believed no one was hurt by his actions, but "he has nearly destroyed her for his own pleasure."

Reynolds noted the impact of every victim whose image could be seen in the child pornography Schneider possessed, "and some of which were toddlers."

She submitted 40 letters from family members, friends and at least one former student who wrote in support of Schneider. Wong said the letters express how uncharacteristic the charges are of Schneider.

In a statement to the court, Schneider said he understands that the trust instilled in him by his communities is now broken.

Schneider said the victim "triggered my addiction to pornography," which "continued a secret struggle for years."

He said he sought videos of underage teenage girls, which led him to download the numerous child pornography pictures and videos "as one file."

Schneider said he did not realize the content that was on the file until after he had downloaded it and was "shocked and disgusted" by the number of photos, the ages of those depicted, and the sexual acts shown.

"I promptly exited the file and realized that was not who I was, and I did not view that folder again," he said.

He said he has had suicidal thoughts since his arrest and was "truly sorry for the pain I have caused" his family, community, his "former student" and her family.

Wong asked Yoder to give Schneider the minimum sentence of 12 years in prison on the sexual assault case and a probation sentence in the child pornography case. She said if Yoder disagreed with a community-based sentence in that case, she suggested a six-year sentence as a combination of concurrent sentences.

Yoder said a community-based sentence would deprecate the seriousness of the offenses and would not be consistent with the ends of justice.

The judge said he did not believe Schneider's statement regarding a single download of child pornography, and that "anybody who suggests child pornography is a victimless crime quite honestly doesn't know what they're talking about."

Yoder noted the attorneys had agreed to limit the sentence in the sexual assault case, but he said he was not bound by it.

He sentenced Schneider to 28 years in that case — 10 years for each of the criminal sexual assault charges and eight years for the production of child pornography.

He sentenced him to four years in each of the child pornography possession charges, totaling 60 years in that case.

Schneider was also fined more than $17,000.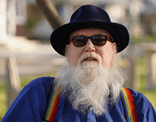 Bruce Gerencser, 65, lives in rural Northwest Ohio with his wife of 44 years. He and his wife have six grown children and thirteen grandchildren. Bruce pastored Evangelical churches for twenty-five years in Ohio, Texas, and Michigan. Bruce left the ministry in 2005, and in 2008 he left Christianity. Bruce is now a humanist and an atheist.
Connect with me on social media:
You can email Bruce via the Contact Form.
Your comments are welcome and appreciated. All first-time comments are moderated. Please read the commenting rules before commenting.