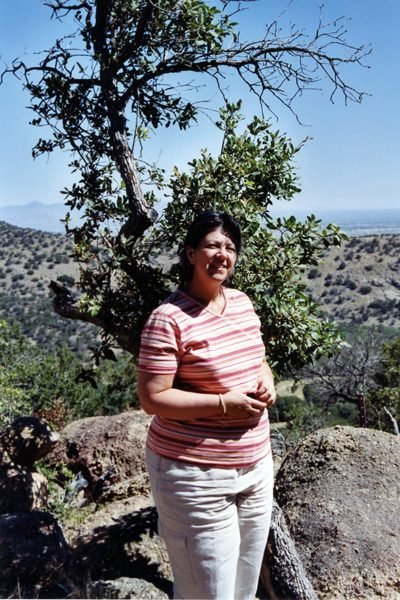 God says:
The woman shall not wear that which pertaineth unto a man, neither shall a man put on a woman's garment: for all that do so are abomination unto the LORD thy God. (Deuteronomy 22:5)
The late Jack Hyles, formerly the pastor of First Baptist Church in Hammond, Indiana, said in a December 2, 1973 sermon:
Some of you pants-wearing ladies, I hope God will get you so under conviction tonight that you'll hit the mourner's bench before you go home! Let me tell you something. You ladies who wear your "britches," don't you laugh at me while I'm preaching the Bible to you. The Bible says a woman should not wear that pertains to a man. In this heathen generation, you ladies who wear pants have fallen prey to the unisex philosophy. You are a part of the unisex movement! I'm going to prove it to you. You won't believe it because you want to go ahead and be a part of it. You don't want to be different. You're not willing to buck the trend, but you're hearing one preacher tonight who is happy to buck the trends even if he loses his job because of it. I started 27 or 28 years ago what I believe, and I am preaching the same thing tonight. If you get my sermons and listen to them, I preach the same things tonight I preached 28 years ago. I preached against ladies wearing britches 28 years ago, and I'm not going to stop it just because you can't find a skirt in a department store any more.

It's time for some of you deacon's wives to look like ladies instead of men. It's time for some of you deacons to yank them up and say, "Put a skirt on and take those 'britches' off!" It's time for some of you who teach Sunday school classes in our church, to look like ladies and not like men. The Devil is trying to break down the barrier between the sexes. When you do anything to aid it, you're a part of his work.

You say, "Brother Hyles, I heard you on the radio. I didn't expect this! You come on saying the radio saying, 'A happy hello to all of our friends in radio land. It's a great joy to meet you this morning. Maybe the burden is heavy and load is light. We come on the broadcast not with a kick in the pants but with a pat on the back'" That's the broadcast, honey. In the pulpit, it's a kick in the pants and not a pat on the back! The back-pattin' is on Monday morning, but the pants-kickin' is on Sunday night! The Devil is using clothing. Whether you believe it or not, the book of Deuteronomy is in the Bible and Deuteronomy 22:5 says it is wrong for a woman to wear that which pertaineth to a man. "Well," you say, "in those days, the men wore long, flowing garments." I don't care what they wore, there was a difference between men and women. I mean it's up to the man to decide what he wears. You say, "My husband is not going to do that!" Well, you Jezebel, I am!

….

I'll just say it again. It's time some of you Christians dress like fundamentalists. In fashion, men's magazines and clothing trade journals herald men's mini-skirts- can you feature it? Can you feature Jim Vineyard in a miniskirt? That would set burlesque back two generations! Get this now. There are harem lounging pajamas. Did you know that there are lingerie shops for men, where men can buy silk, satin, and lace gowns and pajamas? You're horrified, aren't you? Yet you wear your "britches" to the store tomorrow! Men's magazines and clothing trade journals herald men's miniskirts, harem lounging pajamas, earrings and necklaces. One manufacturer is showing men's shifts- a rather straight-line dress worn by women. Their colors, psychedelic prints, are soft pinks. (Can you imagine Sully in a pink shift?) Fashion designers admit they are using ladies wearing men's clothing and men wearing ladies' clothing as a part of the trend to make America one sex. You haven't got enough sense to know it! "Now," you say, "Preacher, what are you saying?" I'm saying that God wants there to be a difference between the sexes. I'm saying, in our generation, ladies ought not to wear whatever men have worn, and men ought not to wear whatever ladies have worn.
In 2002, Catholic Marian T. Horvat wrote:
The three ladies [from a 2002 photo] are wearing pants, which are inappropriate for women for reasons of both immodesty and egalitarianism. As for modesty, according to the sound Catholic teaching of the past, trousers are immodest apparel for a woman because by their nature they emphasize a woman's form and invite immodest regard. As for egalitarianism, Cardinal Guiseppe Siri made a superb warning in 1960. He noted that the wearing of men's dress by women is "the visible aid to bring about a mental attitude of being 'like a man'" since the clothing a person wears "modifies that person's gestures, attitudes and behavior.
Millions of Americans attend churches that believe it is a sin for women to wear pants (britches, slacks, jeans, trousers, shorts, capris). Many of these churches refuse to let non-dress-wearing women attend their services. The late Jack Hyles, the one-time pastor of the largest church in America, required pants-wearing women to put paper dresses over their clothing before entering the sanctuary. I grew up in churches where pants-wearing was grudgingly allowed, but women who did so were considered rebellious hussies. Evangelist John R. Rice speaks for countless Independent Fundamentalist Baptist (IFB) preachers when he says:
Oh, women, what have you lost when you lost your femininity! When you bobbed your hair, you bobbed your character, too. Your rebellion against God's authority as exercised by husband and father, has a tendency, at least, to lose you all the things that women value most. If you want reverence and respect from good men, if you want protection and a good home and love and steadfast devotion, then I beg you to take a woman's place! Dress like a woman, not like a man. Have habits like a woman. And if you want God to especially bless you when you pray, then have on your head a symbol [long hair/head covering] of the meek and quiet spirit which in the sight of God is of such great price.
The message to women was clear: want to be right with God? Stop wearing pants.
In the mid-1970s, I attended Midwestern Baptist College in Pontiac, Michigan. Midwestern prided itself in being a character-building factory; an institution that turned out soulwinning, hellfire-and-brimstone preachers and missionaries. While women were permitted to take classes, most of them were there to snag a preacher boy, hoping to graduate with an MRS degree. My wife, Polly, was no exception. She came to Midwestern hoping to find a preacher to marry. She found one. However, I think I can safely say that she sure got more than she bargained for when she married me! I am certain that Polly's mom wished her daughter had married one of those other preachers. Why, she might still be a preacher's wife, if she had!
Women were not permitted to wear pants at Midwestern. Dresses had to be knee-length. One weekend, Polly and I went on a double-date with another dorm couple. Dorm students were not permitted to travel more than ten miles from the college campus. Wanting to go to the mall, we decided to break the ten-mile rule. Such daredevils, right? Not long after we arrived at the mall, we noticed the wife of Midwestern's president walking through the mall with her youngest daughter, Debbie. Imagine our surprise to see Mrs. Malone and her daughter wearing pants! This was an early example of the hypocrisy that permeated the IFB church movement.
Polly was forty-six years old before she wore a pair of pants for the first time. In 2004, we lived in Yuma, Arizona. We thought of ourselves then as far more progressive and liberal than we were when we married in 1978. And we were, but deep-seated Fundamentalism dies hard. I had concluded that many of the church standards and rules we lived with for forty-plus years were legalistic and unnecessary. Polly, fearing that she would burn in Hell if she broke the rules, was not, at the time, as liberal, especially when it came to clothing. One day, we were shopping at Target, and I noticed that women's capris were on sale. I picked up a pair, turned to Polly, and said, "why don't you try on a pair of these." You would have thought I had asked her to strip naked and run through the store. She had that look on her face, the same one she had when I brought home a Christian rock CD (Petra) and played it in our home. She was certain that God was going to send lightning from Heaven and kills us all. I assured her that God didn't care about what she wore. Now, I didn't really know that for sure. I just thought that Polly would look nice in capris. After what seemed like forever, I finally convinced Polly that God was not going to get her if she wore pants.
We returned to Ohio in 2005. By then, Polly was a pants convert. Well, except when her mother was around. Polly's mom, who died last year, never wore a pair of pants. Polly was afraid of what her mom would say or think if she saw her wearing pants. Eventually, Polly decided to show her rebellious streak and donned a pair of pants in her mom's presence. Polly's uber-rebellious sister had been wearing pants for years. Not Polly. She was a true-blue believer. I still remember the look on Mom's face when she saw Polly was wearing pants; a look of sadness and disappointment; a look that was repeated numerous times over the past twenty years as we continued to shed the bondage of our Fundamentalist Christian past.
Bruce, this sounds crazy! Sure, from the outside, it does. However, when you are in the Evangelical/IFB bubble, believing it is a sin for women to wear pants makes perfect sense. Let me outline for you how my thinking went back in the day.
The Bible is the inspired, inerrant, infallible Word of God
The Bible says in Deuteronomy 22:5 that it is an abomination for women to wear men's clothing
The Bible teaches that there is to be a visible difference between the sexes — hair and clothing
Women are to wear modest apparel, clothing that does not expose their flesh or accentuate their shape
Men are visually attracted to women
Women shouldn't dress in ways that cause men to lust after them
Refusing to dress properly reveals a rebellious spirit
Christians are to dress differently from the "world"
These "truths" governed my thinking, preaching, and conduct until I was in my early forties. Perhaps my deconversion actually began then, as I started to question the rules, standards, and regulations that had governed and dominated my life. These days, I tell Polly, "hey, it sure would be nice to see you in a dress once in a while. You know, show a bit of cleavage." 🙂 My, oh my! How far we have come.
Bruce Gerencser, 66, lives in rural Northwest Ohio with his wife of 45 years. He and his wife have six grown children and thirteen grandchildren. Bruce pastored Evangelical churches for twenty-five years in Ohio, Texas, and Michigan. Bruce left the ministry in 2005, and in 2008 he left Christianity. Bruce is now a humanist and an atheist.
Connect with me on social media:
Your comments are welcome and appreciated. All first-time comments are moderated. Please read the commenting rules before commenting.
You can email Bruce via the Contact Form.
.