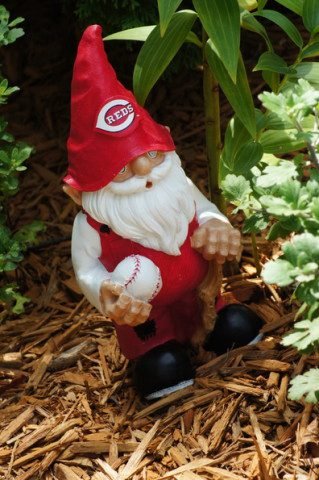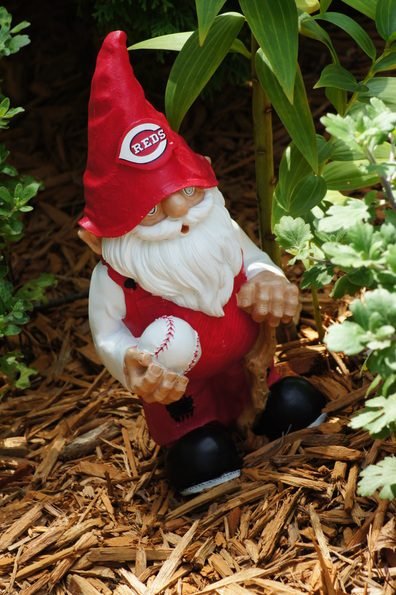 In 1962, the Gerencser family moved from the rural northwest Ohio community of Bryan to San Diego, California. I was five. My grandmother, Jeanette Rausch, and her daughter, Marijene also moved to the Golden State. That summer, for my birthday, Grandma bought me a baseball glove, ball, and hat, and took me to my first game. On the appointed day, Grandma picked me up — not my sister, not my brother, just me — and drove us to Lane Field to watch the San Diego Padres play — then the AAA minor league affiliate of the Cincinnati Reds.
I don't remember anything about the game, but I have no doubt I spent the evening listening to Grandma explain the game to me. You see, she was an avid baseball fan, having attended numerous Detroit Tigers baseball games with her attorney father as a child. Grandma, like her father before her, was a Detroit Tigers fan.
In fourth grade, I was given an assignment to write a story about an experience one of my grandparents had. Grandma Rausch was my favorite grandparent, really my only grandparent. I asked Grandma to tell me about seeing Babe Ruth play, which became the story I shared with my class.
I became the third generation to root for the Tigers. My grandfather, John Tieken, with whom I had a difficult relationship, was also a Tigers fan. For my eleventh birthday, Grandpa took me to a baseball game at Briggs Stadium between the Tigers and the Cleveland Indians. This was the year the Tigers won the World Series.
Here's the box score for the game:
I played baseball from the age of nine through fifteen. I was a diminutive child, a lefthanded boy who was fleet a foot but couldn't hit a breaking ball to save his life. I was good enough to make the team, but usually one of the last few boys chosen. I played outfield and was often put in the game to bunt. Being a fast-running lefty gave me a distinct advantage, but more than a few pitchers I faced had difficulties pitching to left-handers. Instead of hits, I got plunked in the back, ribs, buttocks, and head. A hitter I was not, but I did make a good target for wild opposing pitchers.
The summer between eighth and ninth grades, I started having problems fielding the ball, so much so that I feared coach was going to cut me. Instead, he said to me, "Hey, Gerencser. You need to get your eyes checked." Sure enough, I was nearsighted. Glasses fixed my fielding problem, but I still couldn't hit a curve ball.
My dad never attended my games; whether he was too busy or disinterested, I do not know. Lacking transportation, I rode my bike to my home games. For out-of-town games, I caught a ride with one of my coaches. Mom attended a few of my games. One summer, I was playing high school summer league baseball for Jaques Sporting Goods in Findlay, Ohio. On July Fourth, I played in a game against North Baltimore. Mom and Grandma attended the game. I played a few innings. I even had one attempt to showcase my batting prowess. Grandma was sitting along the baseline on a blanket, cheering me on. As I came up to bat, I heard Mom and Grandma loudly cheering for me, especially Grandma. While she was a small woman, weighing less than a hundred pounds, she had a loud voice, one made raspy from decades of smoking cigarettes. I took a couple of pitches — balls — swung and missed a couple of strikes, and then came the deciding pitch, a breaking ball — a called strike three. Before I could even turn, with head hung low, from the batter's box, I heard — well, everyone heard — "Hey Ump! That was not a strike!" That was Grandma, defending her oldest grandson to the end.
I stopped playing baseball after tenth grade. Too many moves and new schools for me to make a team and play. As an adult, I turned to competitive slow-pitch softball for my baseball fix, a sport I played into my early thirties.
Like my great-grandfather, grandmother, and grandfather before me, I was a Detroit Tigers fan. I would remain a Tigers fan until 1980. By then, I was married with one child, and living in Newark, Ohio. I took a job as a general manager for Arthur Treacher's Fish & Chips — a popular fast-food chain at the time. I did my training at the Heath store and worked as an assistant manager there for a few months before I got a store of my own in Reynoldsburg. My fellow assistant was Neal Ball, a newly married man my age. We quickly became close friends, playing basketball together, eating dinner at one another's homes, and, most importantly, attending Cincinnati Reds baseball games.
Neal was an avid Reds fan. He lived and breathed the Redlegs. His infectious love for the Reds wore off on me, and it was not long before I had a conversion of sorts, and switched teams. I was now a Reds fan, and I remain one to this day. While I still follow the Tigers from a distance, the Reds are my team. I have watched thousands of their games on TV or listened to them on their flagship station, 700-WLW. My three oldest sons have fond memories of me listening to nightly games on a portable AM-FM radio. We lived in a mobile home at the time. The trailer's metal exterior made it impossible to get an AM radio signal inside, so I would either sit on the porch and listen to the game or put the metal coat hanger attached to the broken antenna outside of the living room window so I could get the signal. When I was out and about doing the Lord's work on summer evenings, the game was always on the car radio, with Marty and Joe broadcasting the game.
Forty-three summers have come and gone, and I remain a diehard Cincinnati Reds fan. The game is on the TV as I write this post. Our children are all Reds fans, though some of them are not as committed to the family religion as their father. The third generation has also embraced the Reds — as if they had any choice. 🙂 One of our granddaughters is named Morgan Rose. That will tell you everything you need to know about the Gerencser family's love for Cincinnati baseball — even when the Reds suck.
Bruce Gerencser, 66, lives in rural Northwest Ohio with his wife of 45 years. He and his wife have six grown children and thirteen grandchildren. Bruce pastored Evangelical churches for twenty-five years in Ohio, Texas, and Michigan. Bruce left the ministry in 2005, and in 2008 he left Christianity. Bruce is now a humanist and an atheist.
Connect with me on social media:
Your comments are welcome and appreciated. All first-time comments are moderated. Please read the commenting rules before commenting.
You can email Bruce via the Contact Form.