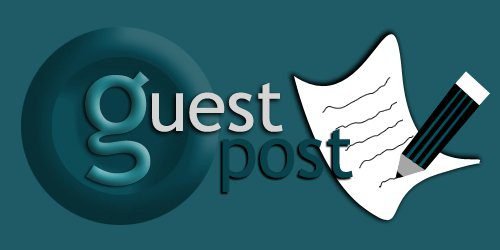 Guest Post by Elise Glassman. Originally published in Aji Magazine Spring 2023.
Growing up in a preacher's family means hosting a lot of other peoples' graduations, weddings, and funerals. Each of us has a role to play at these major life events: Dad preaches, Mom runs the reception, and my sisters and I do everything else – we set up chairs and tables, babysit, hand out programs, serve coffee and punch, and clean up after everyone goes home.
Nan's memorial in 1980 is our first family funeral and I have a new, unfamiliar role: mourner. I didn't know my great-grandmother well, didn't understand how tough she was, a single mother in the1920s who lived through the Dust Bowl and World War II and taught at a one-room schoolhouse in Kansas. She was a librarian, property owner, and amateur genealogist, but I only knew her as an elderly relative who sucked on butterscotch candies and occasionally bought us Dairy Queen.
At her wake I sit quietly in the small, hushed funeral home parlor, studying the shiny coffin. Nan's sunken face is covered in translucent powder, her snowy hair freshly set, shoulders prim under a silken blouse. The room smells of lilacs and a deep earthiness. I look at her and wonder if she's in Hell.
In the front row, Gram and Aunt Helen weep and dab their eyes with tissues. Only the heathen cry when someone dies, Dad says. Their sadness is proof the godless have no hope. They know they'll never see their loved one again. For IFB believers like us, funerals are joyous occasions because we celebrate the loved one's reunification with the Lord, their homecoming. It's selfish to cry and be sad.
Even in death, we judge.
And, caught between these binary worldviews of utter hopelessness or the triumph of spirit over flesh, the three deaths that befall our family in late 1986 shake my beliefs, and make me question if what Dad preaches about God being in control is actually true.
In September, Gramp Welch has a heart attack and dies. Dad's brother calls that night to tell us, and we immediately load up the van and begin the long drive to Kansas. Rose and I split the driving so our parents can rest. Dad weeps openly in the back. "I hope he did something about it," he says, meaning, accepted the Lord.
After the funeral, we go with Gram to the Methodist church basement where women in perms and flowered aprons are setting out punch and casseroles. It's strange for someone else to be doing the arranging and serving. "I miss Bill terribly but I know I'll see him in Heaven," Gram Welch says bravely, picking at her pasta salad. "He trusted in the Lord."
From her wheelchair at the end of the table, Great-Grandma Staab says mournfully, "It should have been me."
Later, back at Gram's house, Dad and his siblings argue at dinner about whether the elderly woman who dozed off in the second row was Great Aunt Mamie or Mabel.
"Did anyone see if Uncle Lester made it?" my grandmother interjects, voice muted.
"What?" my aunt laughs. "Mom, we can't hear you over that giant gob of mashed potatoes."
"Who's Uncle Festus?" Dad's youngest brother asks. "I thought she said 'Uncle Fungus,'" my other uncle says.
Dad raises an eyebrow and the siblings start riffing off each other.
"Uncle Fungus was among us."
"A fungus among us!"
"You could say he's a fun guy."
"Are you shitake'ing me?" My aunt's joke gets a stern look from her brothers.
"Oh, spare us," Dad says, to groans.
His middle brother says, "there's no room for 'shroom jokes at this table."
"We oyster talk about something else," Dad adds.
The three give him blank looks.
"No?" His eyes take on a steely glint. It's a look I know to fear.
"No, dummy, that doesn't work. We're riffing on mushrooms," his sister says.
"Who's the dummy?" Dad snaps. "I'm not the one living off Mom and scrounging for cigarette money."
"Jesus H. Christ," my aunt mutters, getting up. "I sure didn't miss you and your smart mouth. How do you live with this asshole, Marian?"
Mom's smile stays frozen on her face but she doesn't reply. Later, the adults – minus my aunt, who stormed out – drink coffee in the living room and talk. I sit quietly in a dusty corner of the dining room, eavesdropping and looking at my grandfather's rock collection. During his work as an oil‑field wildcatter, he retrieved interesting stones and fossils from deep in the Earth. Turning a shark tooth over in my fingers, I feel sad. I loved Gramp's gruff laugh, his homemade peanut brittle, and the Christmas stockings he stuffed with fruit and small toys. We're supposed to rejoice that he's gone to Heaven but selfishly I wish he was still here.
On November 7, our head deacon Mr. Foster has a heart attack and dies. It's his first day at an appliance repair job. He was fifty, which seems elderly, and I feel sorry for the Foster family but Dad says we should feel comforted, even happy, because he was saved and we'll see him again in Heaven.
A day later, Aunt Helen calls, asking for Mom. "No! Not Pauly!" my mother screams into the phone. Uncle Pauly collapsed in bed, she says when she can finally speak. He's dead. My parents sag against each other, weeping aloud.
"He was only thirty-six," Dad adds. He himself turned thirty-nine just weeks ago. "I'll never see my little brother again." Tears gush from Mom's eyes and flow down her face like an undammed river.
I lie awake that night, staring at the ceiling, listening as my sisters weep in their beds. I think about playing burn out with Uncle Pauly in the side yard last summer. My tall, tan, cheerful uncle, who took us to the city swimming pool and taught us to wrestle, is gone forever. It feels unbearable.
Two days later Mom and my sisters and I fly to Kansas City. Mom's other brother, Uncle David, picks us up. As we walk through baggage claim, I remember waiting here for Gramp and Gram last May. I wish I could go back in time to when Uncle Pauly was alive.
The next few days pass with agonizing slowness. Each event is a fresh occasion for sadness: the memorial in Topeka, where Uncle Pauly and his family lived, the funeral home viewing in Yatesville, then a wake, two rosaries, and finally the funeral mass at St. Joseph's Catholic Church.
During the service, there are readings and hymns, times to stand and times to kneel on little padded benches, and I don't know when to do any of it. I don't know how to greet the priest or if I'm to turn around and look at the soprano singing in the balcony behind us. Yatesville has always felt like home, but sitting in this pew in this ornate sanctuary, I feel like I don't belong.
I reach over to Gramp and take his tanned, strong hand in mine. His fingers lie cool and lifeless in my palm. "Why wasn't it me, Lis?" he says sadly, and I think I might break from crying.
Gram sits at the end of the pew, her head lowered, her fingers caressing her rosary beads. I've been so cruel to her this past year, so harsh in my judgments and opinions. I wish I could hug her, but her face is grim and shoulders hunched, her grief cloaking her like armor.
"Now we invite the family to bring up the gifts," the priest says, and Aunt Helen and Uncle David stand up. I look at the program. Liturgy of the Eucharist. It's the Lord's Table.
I look down the pew at Mom but she shakes her head. As non-Catholics, we aren't allowed to partake in this Communion. My grandparents walk slowly up the main aisle to the front of the church, accepting a wafer on their tongues and sipping from a golden goblet the priest holds.
IFB communion is closed too, I think, so Catholics wouldn't be welcome. We're united, Independent Baptists and Roman Catholics, in excluding the other.
When the day comes to fly home, Uncle David drives us back to Kansas City. We stop at a Wendy's in Salina for lunch. "You can eat healthy here," he says pointedly, heading for the salad bar.
Mom and my sisters study the burger menu but I trail my uncle, piling a plate with greens and vegetables and Italian dressing. I want to spend more time with Uncle David. He's a writer and teaches English at a university in Florida. It seems like a wonderful, literary life.
When we get back to his rental car, there's a slip of paper stuck in the door. My uncle unfolds it. "'Next time, Baldy, keep your nasty fingers out of the bread stix,'" he reads. "Hands carry germs!'"
"That's not very nice," Mom says, but she's smirking.
"I'm not even that bald," he protests, wadding up the paper and tossing it in the back seat. He and Mom burst out laughing, and keep laughing until tears stream from their eyes.
These sudden deaths bother me. One minute Mr. Foster was moving a refrigerator, the next he was gone. Gramp Welch was reading in his chair and suddenly slumped over unconscious. Uncle Pauly had had the flu. The day he died, Aunt Terry said he'd mowed the lawn and taken his daughters for a walk. He felt tired after supper and collapsed while reading the newspaper.
These abrupt departures remind me of the way the Bible describes the Rapture. Jesus will return like a thief in the night, Dad preaches from First Thessalonians. Suddenly. Without warning. These deaths are the Raptures of 1986. They represent what I fear most: goodbyes, and disappearances.
Dad schedules Mr. Foster's memorial service two days after Mom and Rose and Paige and I return from Kansas. He's expecting a big turnout: Mr. Foster was a retired pastor and filled the pulpit at churches all over the Northwest. "Can you girls keep the nursery?" he asks Rose and me, as he props up a large photo of Mr. Foster at the front of the Basel Building sanctuary.
The rest of us are folding programs. "I thought the ladies from Grace Baptist were," Rose says.
"Isn't Rose playing piano?" Mom says.
We all look at Dad. Of course, we expect to have a role to play, but this memorial feels personal. Mr. Foster was a deacon and my boss at the Mission, and Paige is best friends with Kelly Foster.
A dark look crosses Dad's face. "I asked Morgana Mitchell to play piano, so Rose is freed up for nursery duty. Is that okay with everyone?"
Mom says, "Yes, Marty. We just didn't know."
He snaps, "I didn't realize I had to check in with all you nags before I made a decision."
Rose and I head to the nursery to get ready. It won't do us any good to protest. I didn't feel like I belonged at Pauly's funeral and I don't feel like I belong here. "You girls," "I echo angrily. "He treats us like little kids."
"We'll get through it," Rose says. "They can't control us forever."
The trio of deaths spurs me on with soulwinning. We can't miss any opportunity to tell Gram and Gramp Hoffman about the Lord, even if they don't want to hear it. My grandmother, overwhelmed by anxiety and the loss of her beloved son, needs compassion and understanding, but what she'll get from me is a hard line: be saved, or perish.
"Now we know why you're not at Bible college this fall," Mom comments to me.
So people could die? I think. Am I really such an integral part of God's plan? Dad preaches that being in the center of God's will brings peace and contentment. But I just feel sad.
Bruce Gerencser, 66, lives in rural Northwest Ohio with his wife of 45 years. He and his wife have six grown children and thirteen grandchildren. Bruce pastored Evangelical churches for twenty-five years in Ohio, Texas, and Michigan. Bruce left the ministry in 2005, and in 2008 he left Christianity. Bruce is now a humanist and an atheist.
Connect with me on social media:
Your comments are welcome and appreciated. All first-time comments are moderated. Please read the commenting rules before commenting.
You can email Bruce via the Contact Form.