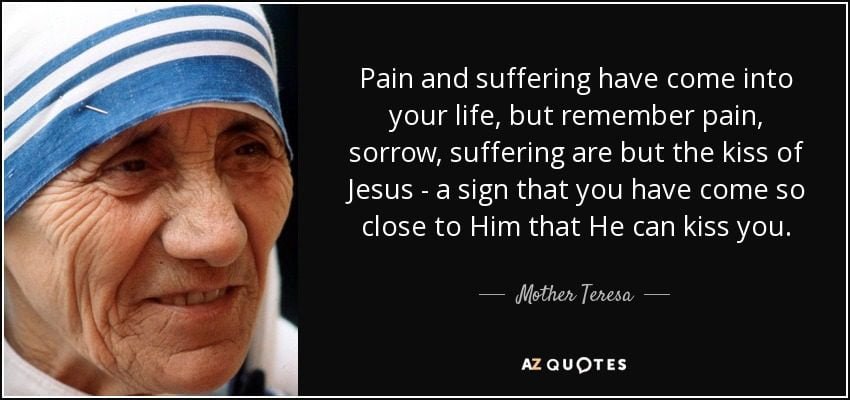 Dr. David Tee, an Evangelical preacher whose real name is Derrick Thomas Thiessen, mounted his blog pulpit to opine about my use of narcotic medication for chronic pain. Thiessen's post is in response to Will the War on Chronic Pain Sufferers Ever End?:
We were at the BG website the other day and we read a big whining article about his need for opiates to control his pain. However, he was whining about the rules that govern the usage of opiates and he did not like them.

As usual, he wanted people to break the rules for him and other opiate medication needing pain sufferers. However, he knew the rules and he should not whine. it is life. Governments have a moral responsibility to regulate medications so they are not abused.

He does not like that either but the government is supposed to exist to protect people from themselves among other things. We had a guy like this in Korea. He fought hard tp [pass a law that all NETs had to have a clean criminal record history in order to teach in the country.

We fought against him but his side won. The next thing we read in the Korea Times is an article about his whining that his criminal record, as slight as it was, should be given a pass even though his advocacy led to many people losing their jobs.

He whined about having a family to feed, etc., yet he could no longer teach. He only has himself to blame as he is one of those people, like BG who think their personal circumstances allow them to violate the rules. While everyone else has to follow them.
My post was about how the government is presently waging war against people with chronic pain; how following the rules left me without pain medications for almost five days. I wasn't whining, I was shouting. Thiessen shows no sympathy or compassion for me. "Just suck it up, BG, them's the rules." Spoken like a True Fundamentalist, always following rules.
Thiessen says that I asked people to break the law for me. I most certainly did not, and I can find no evidence that remotely justifies his claim. I have had a handful of readers offer to help me pain-wise over the years; people willing to commit a crime to get me what I need (This is the third time in recent years that I have had to go through withdrawals due to pharmacies not having my medication.) I always say no, save for the time a reader sent me some Kratom and CBD products. I have never asked someone to break the law for me. I would never knowingly risk the freedom and economic security of others just for pain relief.
I am, however, quite willing to break the law myself, and that's exactly what I did on Thursday. We drove to Michigan to check out a cannabis store. We had a delightful time, both driving through Amish country and perusing the store's products. The staff was helpful, suggesting what works best for nausea and chronic pain. I bought $120 of gummies and prerolls. So far, the marijuana has helped with my pain and general flu-like feeling from narcotics withdrawal.
It is government that necessitated me to break the law. There's no reason that government at both state and federal levels couldn't immediately legally legalize pot. I had to choose between dark suicidal thoughts and using an illegal drug I knew could help reduce my suffering (which was affecting my mental health). I chose the latter. I regret to inform slippery-slope believers: no, I am not already hooked, and no I haven't already moved on to cocaine (the two things Evangelical preachers often tell youths about marijuana.)
I am an advocate for chronic pain sufferers. I use my stories about experiences with pain and suffering to encourage people who are in pain and to demand government action on better treatment of chronic pain sufferers. I want good laws, effective laws, not laws that foster unnecessary pain and suffering. Of course, Thiessen doesn't care about any of these things. He is a member of a religious cult that glorifies suffering. Get saved, die, ascend to Heaven, no more pain, stop whining. Of course, none of this is true. As a humanist, I believe this present life is the only one I will ever have. Death is stalking me, and it won't be long before he catches me. And then, that's it. I will be turned into ashes and strewn along the eastern shore of Lake Michigan. Why in the world would I not try to find things that will help me physically — even if it meant breaking the law? Less pain means I can be more active and productive.
Or it could be that Derrick Thomas Thiessen lacks the ability to empathize with others; to truly be loving and compassionate. And Thiessen despises me, so in the Good Samaritan story, he's definitely walking by my bloody body along the roadside, pausing to say "stop whining" as he smugly, self-righteously walks away.
Bruce Gerencser, 66, lives in rural Northwest Ohio with his wife of 45 years. He and his wife have six grown children and thirteen grandchildren. Bruce pastored Evangelical churches for twenty-five years in Ohio, Texas, and Michigan. Bruce left the ministry in 2005, and in 2008 he left Christianity. Bruce is now a humanist and an atheist.
Connect with me on social media:
Your comments are welcome and appreciated. All first-time comments are moderated. Please read the commenting rules before commenting.
You can email Bruce via the Contact Form.