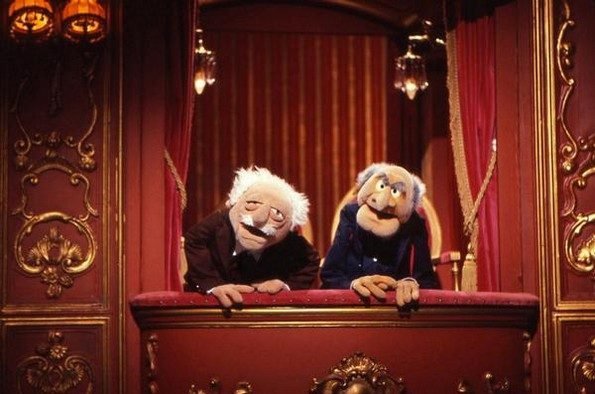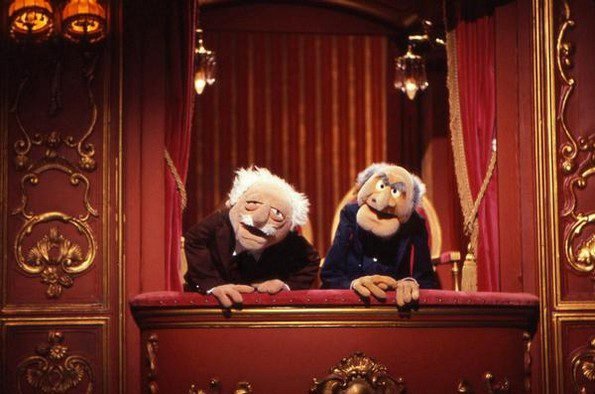 Yesterday, a Fundamentalist Baptist man named Richard sent me the following email. My response is indented and italicized. All spelling and grammar in the original.
Hello Bruce. You might guess by my email moniker [saintnow] that this one's going to be a doozy.
I make no judgments based on a person's email address. I judge people based on what they say and do.
I have read a lot of your pages,
How many, exactly? Remember, I have access to the site server logs. Based on your email address, I know exactly how many pages you have read. Are you sure you want to go with "a lot of your pages?" Out of 4,000+ pages, Richard, how many did you actually read?
so I have an idea of what things will trigger what kind of reaction/response you might have.
If this is so, then why bother to contact me?
First, I want to say I appreciated your commentary about the IFB movement and the rise and fall of Emmanuel Baptist Church; which article finally triggered enough from me to offer my two cents.
Thank you.
I currently attend an IFB church. I'm wondering about it's rising and likely future fall which I can almost prophecy is coming; following in the patter of the ministry of "the Doc". I know the people at the church well and I see the trends which I believe will eventually bring the same results as befell Emmanuel. Your commentaries are very much in line with my observations about the faults and weaknesses…..achilles heels….within IFB circles.
The IFB church movement is a dangerous cult. There's no such thing as a "good" IFB church. IFB beliefs cause psychological harm, and, at times, physical harm. My advice to people attending IFB churches is always the same: RUN!
It is probably impossible for me to convince you to change your mind as you have spent a lifetime arriving at your stance, and you will never convince me that your rejection of Jesus Christ could possibly be a valid decision for me.
You can certainly try to convince me to change my mind about God/Jesus/Christianity/Bible. All I ask is that you provide empirical evidence for your claims. Not bald assertions. Not subjective personal testimonies. Not Bible quotations. Actual verifiable objective evidence. So far, no Christian has provided me with sufficient evidence to warrant me changing my mind.

I am more than happy to look at your "evidence," Richard. How about you look at mine? Let's start with your belief that the Bible is inerrant and infallible. Better yet, have you read any of Dr. Bart Ehrman's books?
As the young lady at Columbine who looked her killer in the eye and answered yes when at gunpoint she was asked if she believes in Jesus Christ before she was shot and killed, I too will gladly accept the honor of suffering for my Savior.
These words are meaningless. No one "knows" what they will do when in such moments. For the record, I think Cassie Bernall's martyrdom story is largely a myth (as are many Evangelical testimonies).

Multiple reliable sources, including eyewitnesses who were with Bernall when she was shot, the teen who initially reported that she had been the one asked about belief in God, an audio recording and the FBI, determined within months of the massacre that Bernall was never asked the question at all.

Craig Scott, a student who was in the library, where Bernall and 11 others (including the two killers) died — and the brother of Rachel Scott, the first victim killed in the incident during the massacre, told investigators that he had heard one of the shooters ask a victim whether or not they believed in God during the shooting, and the female victim answered, "yes." Scott, hiding under a table at the time, did not see the exchange, but told investigators the voice was Bernall's. However, months later when Scott visited the library with investigators, he identified the wrong location for Bernall, pointing instead to where survivor Valeen Schnurr had been hiding.

Schnurr lay on the floor, injured. When one of the shooters, Dylan Klebold approached her, she said, "Oh, my God, oh, my God, don't let me die." Klebold asked her if she believed in God. She said she did, and when he asked why, she responded, "Because I believe and my parents brought me up that way." Klebold did not shoot her again.

In addition, Columbine student Emily Wyant, who was hiding beneath a table next to Bernall, told investigators that Eric Harris had shot her without asking her any questions at all. He merely knocked on the table twice and said, "Peekaboo." Another student hiding in the same location confirmed Wyant's account. Wyant told Bernall's parents that their daughter had not spoken to either killer prior to the publication of "She Said 'Yes'," written by Misty Bernall.

Investigators were aware that Bernall had not spoken with the killers early in the investigation, and even had an audio recording of what actually happened, courtesy of an art teacher.
You can proudly say that you spent your life learning to believe or disbelieve or however you want to call your philosophy and you too will proudly stand at gunpoint and insist there is no God before biting the bullet.
I am a man who lives by his convictions and hopes to die by them. There's no God, Satan, Heaven, or Hell, so I have no fear over what awaits me. I am on the short side of life, with a few years, at best, to live. Instead of worrying about my nonexistent "soul," I choose to focus on the here-and-now; on my beautiful wife; on my six adult children and their spouses; on my thirteen awesome grandchildren; on the work I do through this blog; on good food; on just enjoying the moments before me.
You know what the Bible says about that, so I'll spare you the irritation of repeating it.
Why should I care about what an ancient religious text says about anything? The Bible has no authority, power, or control over me. The Bible is just words on pages.
Now, in hope that we both understand we will not persuade the other for or against Jesus Christ, I don't know what else to say. I do hope to get a personal response from you, but I don't expect it as it seems you have quite an enterprise to manage now.
Consider yourself "responded to." 🙂
Congratulations for the success of your new ministry since denouncing the Word of God.
Thank you, even though you meant your comment sarcastically. I have a far greater reach today than I ever did as an Evangelical pastor. Day by day I continue to win souls, baptizing them in the name of reason, skepticism, and common sense. I implore you, Richard, to join the one true church. Membership is free, no tithing required. Don't waste your life worshipping a God who does not exist; a Jesus who is dead; and a book that has little to offer twenty-first-century humans. Freedom awaits outside of the box. (Please see The Danger of Being in a Box and Why it Makes Sense When You Are In It and What I Found When I Left the Box.)
Richard later left a comment that said:
……..To the atheist (nothing personal, Bruce) So you insist God is a myth,
I am an agnostic atheist. Look it up. I think the extant deities created by humans, including Jehovah, Allah, and the triune God of Christianity, are myths. There may be a creator that has not yet made itself known to us, so I remain agnostic on the God question.

Are you not an atheist too, rejecting as myths all deities but yours?
and you are at least temporarily real I guess.
I am as real as you are, and I will be as dead as you will be someday. There's no evidence that I know of that proves humans live after they die. Once we die, Richard, we stay dead. Even Jesus remains buried somewhere on a Judean hillside. Do you have evidence that suggests otherwise?
You insist there is no Hell to be saved from, no God to fear, no Savior to save you.
Yep, yep, and yep. Why do you continue to believe things for which you have no evidence?
Such a stance is nothing new, did it really take all that long to get there?
I have no idea what you are asking here. It took me fifty years to reach where I am today because I was deeply indoctrinated. Breaking free from Evangelical indoctrination and conditioning took time. Better late than never, even for you, Richard.
I guess there is no way out for you.
Way out? From what. You will find the following advice on my About Page:

"You have one life. There is no heaven or hell. There is no afterlife. You have one life, it's yours, and what you do with it is what matters most. Love and forgive those who matter to you and ignore those who add nothing to your life. Life is too short to spend time trying to make nice with those who will never make nice with you. Determine who are the people in your life that matter and give your time and devotion to them. Live each and every day to its fullest. You never know when death might come calling. Don't waste time trying to be a jack of all trades, master of none. Find one or two things you like to do and do them well. Too many people spend way too much time doing things they will never be good at.

Here's the conclusion of the matter. It's your life and you best get to living it. Someday, sooner than you think, it will be over. Don't let your dying days be ones of regret over what might have been."

I live by this advice each and every day.
And I guess it's not a problem for you, so why should it be a problem for anybody else?
I have no idea what you are asking here.
Saved by Reason,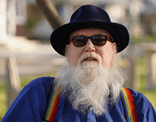 Bruce Gerencser, 64, lives in rural Northwest Ohio with his wife of 43 years. He and his wife have six grown children and thirteen grandchildren. Bruce pastored Evangelical churches for twenty-five years in Ohio, Texas, and Michigan. Bruce left the ministry in 2005, and in 2008 he left Christianity. Bruce is now a humanist and an atheist.
You can email Bruce via the Contact Form.
Your comments are welcome and appreciated. All first-time comments are moderated. Please read the commenting rules before commenting.