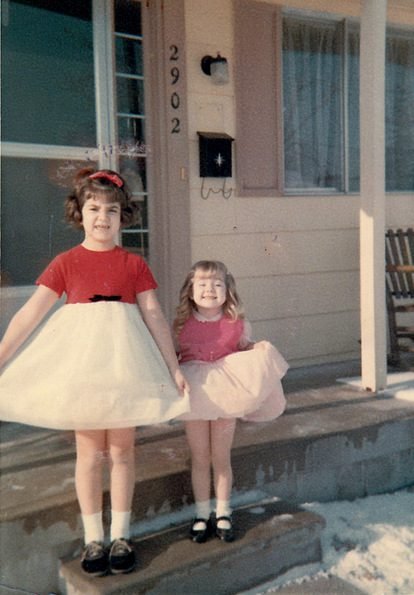 It's a sunny, spring day, Memorial Day weekend.
Utica, Ohio is having its annual ice cream festival.  A woman and her husband decide to attend the festival. Hopping on their Harley, off they drive to Utica.
The  traffic is busy, and the husband knows he had better be careful.
But off in the distance, a woman grows impatient with traffic. She's in a hurry, wanting to get home. She makes a decision that will have catastrophic consequences a few seconds later. She quickly makes a u-turn, and much to her horror there is a motorcycle coming right at her.
It's already too late. The husband does what he can to avoid the oncoming car, but his wife, the mother of his three children, is thrown from the Harley and her head hits the pavement.
And just like that, she's dead.
Every dream, every hope, and every opportunity of tomorrow is now gone.
Being a Christian family, we turn to our God and ask why. We pray for strength and understanding. The heavens are silent, and they remain so even to this day.
In a moment of anguished religious passion, someone says, if one soul gets saved through this, it is worth it all.
No, it's not. How dare we reduce the worth of a life, this one precious life, to that which God can use for his purpose. A husband has lost his wife and his children are motherless. Her grandchildren will never know the warmth of her love. Her sister and parents are left with memories that abruptly stopped the moment their sister and daughter hit the pavement.
No, I say to myself, I'm not willing to trade her life for anyone's salvation. Let them all go to hell. Give us one more day when the joy and laughter of family can be heard and the family is whole. One more day to enjoy the love and complexity she brought into our life.
One more day.
(In honor of my sister-in-law Kathy Shope Hughes who died on Memorial Day 2005)
121115