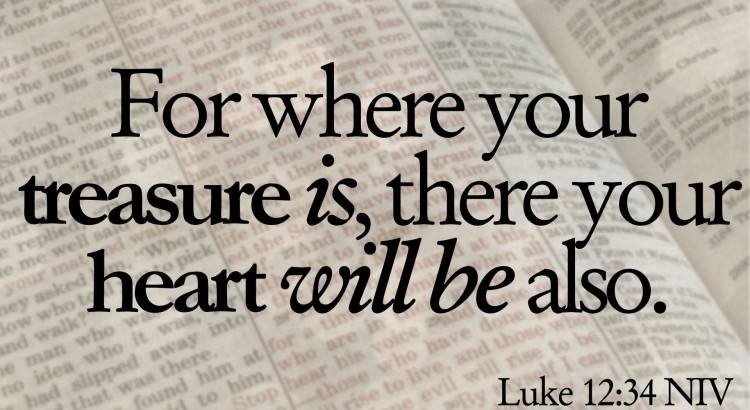 My wife, Polly, is the daughter of an Independent Fundamentalist Baptist (IFB) preacher and his wife. Polly's family on her mother's side is littered with preachers, missionaries, and evangelists. Her grandfather was a United Baptist preacher. Most of my experience with Polly's family over the past forty-seven years comes from Polly's parents and her mother's close family. One thing that I noticed is that while Polly's mom and dad, along with her grandfather, aunt, and uncle were gracious, kind, and helpful towards IFB family members, they weren't the same towards people outside of the family. This always troubled me. Why were they so hesitant or unwilling to help people who weren't "blood?"
In 1989, our two oldest sons and a girl from the church I was pastoring at the time, attended the Licking County Christian Academy — a ministry of the Newark Baptist Temple, the church pastored for fifty years by Polly's uncle, Jim Dennis. We would carpool the children to and from school, a thirty-mile drive each way. One day, it was the girl's father's turn to pick up the kids from school. Before arriving at the school, Harold picked up a homeless man and brought him to the Baptist Temple, thinking the church would help him. He quickly learned that the Baptist Temple was nothing like the church he attended. The church turned the homeless man away.
Harold wrongly thought all Christians were the same; that the Baptist Temple would treat poor people the same way we did at Somerset Baptist Church. Surely, the Baptist Temple, a Bible-believing, Bible-preaching church, would follow the teachings of Christ, Harold thought. At Somerset Baptist, we fed and clothed the poor and the homeless. We paid the rent and utility bills of people in dire straits, even though Somerset Baptist took in only one-thirtieth the money each year the Baptist Temple did.
Jim and I got into an argument one day in his office over material wealth. We were struggling to pay our school tuition bill. I wanted to find out if there was anything the church could do to help us. The answer was no. I have never forgotten what Jim told me: "it is never God's will for a Christian to live in poverty." In other words, he was telling me that I was not doing the will of God. I retorted, "this would be news to Jesus, the disciples, and countless other Christians." Our meeting ended on a sour note. Our children finished the year at LCCA. By the start of the next school year, I had started Somerset Baptist Academy — a tuition-free school for church children.
Was Jim a bad person? Of course not. He grew up in a middle-class home. He had never experienced poverty or doing without. I, on the other hand, had real-world experience with poverty. He and I had very different life experiences, and these lived experiences affected how we viewed the world and ministered to people. I have always been sensitive to the needs of the poor. Most of the people I pastored over the years were working-class poor or on public assistance. Sure, I pastored several millionaires and upper-middle-class families, but they were the exception to the rule. And quite honestly, poor church members tended to be more gracious and giving than affluent members. As a Baptist church, we believed Christians should give ten percent of their income to the church. It was the church, then, that decided how to spend donations. One millionaire wanted to control where his tithe went. He told me the church couldn't be trusted with his money. No control, no donation. You can guess how that turned out. Not well. He later left the church.
I co-pastored Community Baptist Church in Elmendorf, Texas in 1994. After returning to Ohio and then moving back home to rural northwest Ohio, we started a new Baptist church in West Unity. Months after we started the church, a family from Community Baptist contacted me about moving to Ohio to be part of our church. I said yes, and began making plans for them to move from Texas to Ohio. A preacher friend and I drove to San Antonio to help them move. I rented a car for our trip, paying for our gas and meals. I also helped pay for some of this family's moving expenses. All told, I spent almost $2,000 out of pocket to help them move. I sold my firearms to help fund this trip, a decision I deeply regret.
The family moved into the church until they could find employment and housing. The congregation went out of its way to help them. The family didn't stay. I had warned them about how different it would be for them as a Hispanic family living in white rural Ohio. They assured me that this wouldn't be a problem. It was. They missed their family and culture. I was disappointed (and angry, at the time) that they left, but years later I understand why they did.
One day, Polly's mom and dad happened to be visiting our home. Polly and I were discussing moving this family from Texas to Ohio, when Mom interjected, "Bruce, you would give people the shirt off your back." We just stared at her, wondering why this was a problem. It seemed to be the Christian thing to do; the way we had lived our married life from the get-go and still do to this day. Realizing how bad that sounded and that she had "stepped" in it, Mom added, "not that that is a bad thing."
Our conversation moved on to other things, but her comments to me were a reminder that we lived in different worlds; that we had different beliefs about what it meant to be a Christian. What I always found odd is that Mom grew up dirt poor. Her parents were migrant farm workers. She had experienced poverty firsthand. Yet, once free of being poor, she had no interest in helping anyone outside of her immediate family. Was Mom a bad person? Of course not. That said, it is hard to read the Gospels and not have a heart for the poor and marginalized. And where your treasure is, there will your heart be also.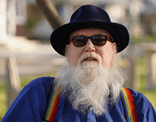 Bruce Gerencser, 65, lives in rural Northwest Ohio with his wife of 44 years. He and his wife have six grown children and thirteen grandchildren. Bruce pastored Evangelical churches for twenty-five years in Ohio, Texas, and Michigan. Bruce left the ministry in 2005, and in 2008 he left Christianity. Bruce is now a humanist and an atheist.
Connect with me on social media:
You can email Bruce via the Contact Form.
Your comments are welcome and appreciated. All first-time comments are moderated. Please read the commenting rules before commenting.