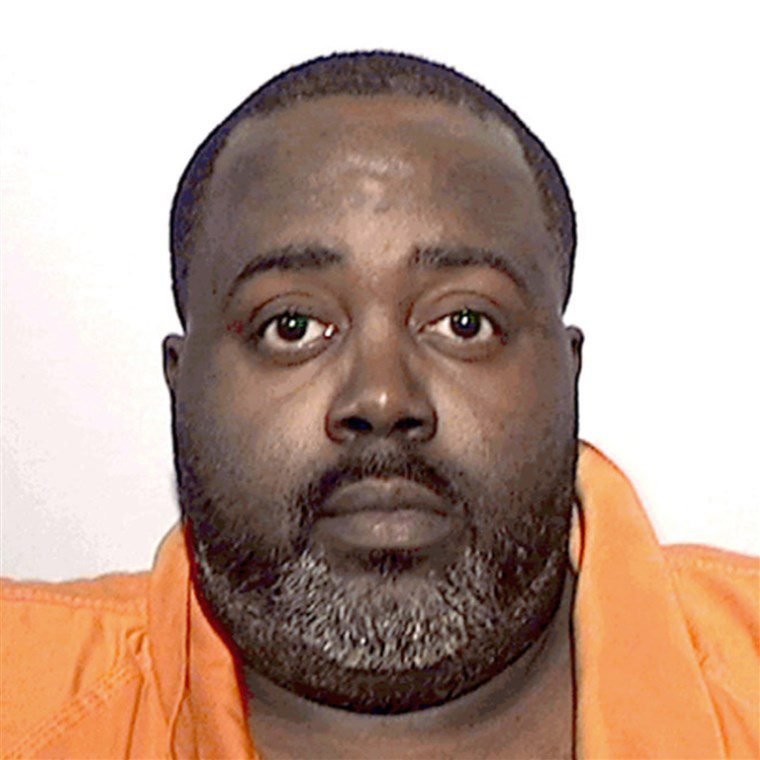 The Black Collar Crime Series relies on public news stories and publicly available information for its content. If any incorrect information is found, please contact Bruce Gerencser. Nothing in this post should be construed as an accusation of guilt. Those accused of crimes are innocent until proven guilty.
Previous posts about Cordell Jenkins, Anthony Haynes, and Kenneth Butler: Black Collar Crime: Evangelical Pastor Cordell Jenkins Accused of Sex Trafficking Children, Black Collar Crime: Another Toledo Evangelical Pastor, Kenneth Butler, Accused of Sex Trafficking, Black Collar Crime: Three Toledo, Ohio Evangelical Pastors Indicted on Child Sex Trafficking Charges, Black Collar Crime: Evangelical Pastor Kenneth Butler Pleads Guilty to Child Sex Trafficking Charges, Black Collar Crime: Evangelical Pastor Cordell Jenkins Pleads Guilty to Sex Trafficking, Black Collar Crime: Wife and Stepdaughter of Pastor Anthony Haynes Accused of Kidnapping Victim, Black Collar Crime: Evangelical Pastor Anthony Haynes on Trial for Child Sex Trafficking, Black Collar Crime: Laura Lloyd Sentenced to 21 Months in Prison for Lying to Federal Prosecutors
In late 2017, Evangelical pastors Cordell Jenkins, Anthony Haynes, and Kenneth Butler were indicted on charges of conspiracy to sex traffic children. The indicted men were affiliated with Abundant Life Ministries and Greater Life Christian Center, both in Toledo, Ohio.
Since then, Jenkins and Butler pleaded guilty. Haynes, on the other hand, decided to roll the dice and take his case to trial. The Star Tribune reports:
A minister who promised a woman he'd take care of her daughter began having sex with the teenager daily and later encouraged two other pastors to have sex with her as well, federal prosecutors said Monday.

Anthony Haynes could face up to life in prison if he's convicted of child sex trafficking and other charges. The two other Toledo-area pastors charged in the investigation have pleaded guilty and are awaiting sentencing.

Prosecutors said during the opening of Haynes' trial that he first had sex with the girl when she was 14. They said the evidence against him includes text messages, photos, voice mails and DNA evidence from his church where the girl said they often had sex.

Haynes' attorney told jurors that the allegations are shocking, but there's not enough evidence to prove the trafficking and conspiracy charges he faces.

Attorney Pete Wagner also said Haynes may have had a questionable relationship with the girl, but he didn't coordinate or take part in trafficking her to the other ministers. He also said there was no paying for sex.

Prosecutors say the girl had a difficult childhood and was sexually abused by a relative.

Haynes pledged in front of his congregation to protect her and serve as a father figure, but he began grooming her for sex when she turned 14 and first forced her to perform sex acts in front of him, said Michael Freeman, an assistant U.S. attorney.

They had sex day after day, often at a motel or his church, the Greater Life Christian Center in Toledo, and Haynes would give her cash, Freeman said.

After about a year, Haynes introduced her to Kenneth Butler, another pastor, and he also began having sex with her, Freeman said.

Sometimes, the two men joked about the arrangement, prosecutors said. One text shown in court that prosecutors say was sent by Butler to the girl said: "You better be nice and naked when I get there."

Prosecutors said the girl next met Cordell Jenkins, a minister who founded his own church in Toledo and built a large following until it closed after his arrest.

The FBI has said in court documents that Jenkins had sex with two girls at his home, church office and a motel and often recorded the acts with his phone.

Haynes, prosecutors said, encouraged the relationship with Jenkins.
In March 2019, Haynes took the stand. The Toledo Blade reports:
Anthony Haynes sobbed as he took the stand in federal court Wednesday, claiming he was manipulated by a teenage girl and he took the fall for sexual relationships between her and two other pastors.

….

Federal prosecutors rested Wednesday morning and the case was turned over to Mr. Haynes' defense attorneys, Peter Wagner and John Thebes, calling Mr. Haynes to the stand — where he denied having a sexual relationship with the girl or encouraging her to have sex with the other pastors.

Mr. Haynes testified Wednesday that the girl threatened the pastor, saying she would tell people he was molesting her if she did not get things — like a cell phone.

….

dditionally, he said he knew the girl was having sexual relations with Butler and Jenkins, and he lied to federal investigators because he "was covering up for people," he said. He previously told investigators that he had sexual relations with the teenage girl, took nude photos of her, and sent nude photos of her — but that was a false statement, he testified on Wednesday.

"I was tired. People don't know what I was dealing with. Outside looking in, I look like the biggest monster," Mr. Haynes said.

"I'm not no freak, I'm not a pervert. I'm an innocent family man with flaws and issues and I'm trying to get back to my family and children," he added before breaking down into tears.

Mr. Haynes testified he eventually closed his church because the "secrets" of Jenkins and Butler were becoming too much. He said he never reported the incident to police.

….

Federal prosecutor Alisa Sterling asked Mr. Haynes how his and Butler's sperm both got onto a small carpet sample. Mr. Haynes said he and his wife had sexual relations at the church and Butler also had a key to the building.

Ms. Sterling also showed Mr. Haynes a series of text messages between him and the girl, including ones referencing them having sex at the church and her being sore following the act.

He could not recall sending her sexually explicit photos and said some messages were taken out of context. He also claimed his social media account was hacked when a conversation between the two consisted of a conversation about a threesome.

….

Earlier this week, prosecutors called a series of FBI agents involved in the case; the victim's school guidance counselor; a family friend who purchased her an iPhone for her 17th birthday; Mr. Haynes' co-defendant, Kenneth Butler; and the victim.

The now 19-year-old woman in the case outlined a lengthy history with the pastors beginning with Mr. Haynes when she was 14, she said Tuesday. She moved in with the Haynes family in 2014, she testified.

The woman — who provided poised and direct answers during questioning — said Mr. Haynes began having sex with her at his church when she was a teenager before later introducing her to pastors Kenneth Butler and Cordell Jenkins, encouraging her to engage in sex acts with them.
Haynes was found guilty in March 2019 on all charges.
Last Thursday, Haynes was sentenced to life in prison.
Haynes' wife, Alisa Haynes, and step-daughter Alexis Fortune are charged with tempering with a witness, victim or informant. They each face 30 years in prison.
Evidently, the family that "preys" together stays together — in prison.