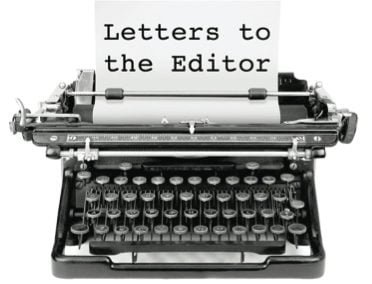 Letter sent to the editor of the Defiance Crescent-News on September 25, 2019
Dear Editor,
President Donald Trump knows he has no hope of winning the 2020 election without white Evangelical Christians. In 2016, eighty-two percent of voting white Evangelicals cast their votes for Trump. For the President to win the upcoming general election, his conservative Christian base must come out in force. While some of Trump's moral faux pas have caused base erosion, for the most part, Evangelicals continue to stand by their man.
Why do Evangelicals continue to support President Trump? I was an Evangelical pastor for twenty-five years. There was a time when Evangelical churches and pastors took resolute stands on moral virtue and ethics — especially for elected leaders. I remember my outrage over President Clinton's sexual misbehavior and lying while in office. From the pulpit and in letters to the editors of local newspapers, I demanded his immediate removal from office. Twenty years later? Evangelicals now turn a blind eye to the behavior of a president who paid off porn stars, allegedly sexually assaulted women, possibly committed treason, and doesn't go a day without factually and materially lying to the American people. What changed?
In the 1970s, Jerry Falwell and Paul Weyrich birthed the Moral Majority. This small, innocuous group morphed into Hydra — a multi-headed monster. Gaining critical mass in the 1990s, these groups forsook their moral underpinnings, choosing instead to imbibe the sewage water of raw political power. All that matters now is keeping control, outlawing abortion, shoving LGBTQ people back in the closet, and establishing a Christian theocracy. Evangelicals even go so far as to paint themselves as a persecuted religious minority. One need only listen to Trump's recent incoherent "religious freedom" speech at the United Nations to know he has heard his Evangelical base loud and clear.
While it is undoubtedly true that religious persecution happens in many places — including North Korea and Saudi Arabia — Trump blocking the immigration of the primarily Muslim Rohingya people reveals that his recent "religious freedom" speeches are little more than reminders to Evangelicals that he has their back. I entered the ministry in the 1970s. I didn't know of a preacher who didn't believe in the separation of church and state. Today? Scores of Evangelicals deny this wall even exists. For this reason, people who genuinely value religious freedom for all — including unbelievers and non-Christians — must fight the religious right's attempt to redefine "religious freedom."
Bruce Gerencser
Ney, Ohio
About Bruce Gerencser
Bruce Gerencser, 62, lives in rural Northwest Ohio with his wife of 41 years. He and his wife have six grown children and twelve grandchildren. Bruce pastored Evangelical churches for twenty-five years in Ohio, Texas, and Michigan. Bruce left the ministry in 2005, and in 2008 he left Christianity. Bruce is now a humanist and an atheist. For more information about Bruce, please read the About page.
Are you on Social Media? Follow Bruce on Facebook and Twitter.
Thank you for reading this post. Please share your thoughts in the comment section. If you are a first-time commenter, please read the commenting policy before wowing readers with your words. All first-time comments are moderated. If you would like to contact Bruce directly, please use the contact form to do so.
Donations are always appreciated. Donations on a monthly basis can be made through Patreon. One-time donations can be made through PayPal.