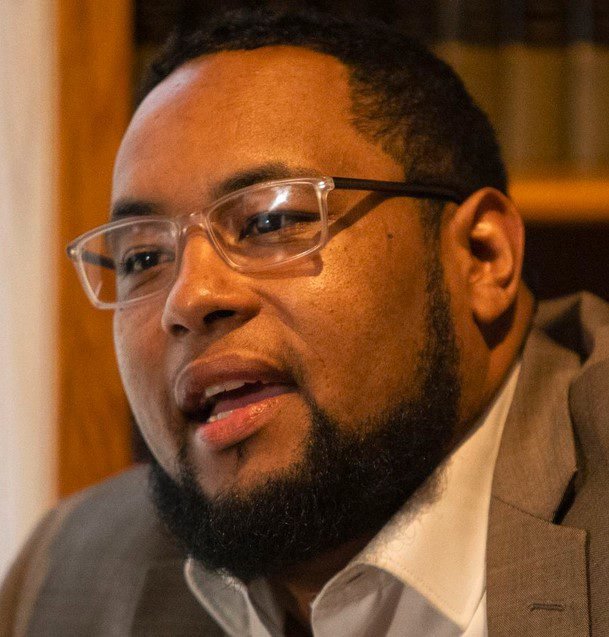 The Black Collar Crime Series relies on public news stories and publicly available information for its content. If any incorrect information is found, please contact Bruce Gerencser. Nothing in this post should be construed as an accusation of guilt. Those accused of crimes are innocent until proven guilty.
Stricjavvar "Strick" Strickland, pastor of Second Baptist Church (website not active) in Kalamazoo, Michigan stands accused of sexually assaulting four teen boys, paying them to have sex with his wife while he watched.
Strickland faces two counts of third-degree criminal sexual conduct on a student, another on a person age 13-15 and another by force or coercion. The good pastor also faces four counts of human trafficking of a minor for commercial sexual activity and three counts of child sexually abusive activity.
A Kalamazoo pastor accused of sexually assaulting four male victims between the ages of 15 and 17 is said to have paid the children to have sex with his wife while he watched.

The Rev. Stricjavvar "Strick" Strickland, of Kalamazoo's Second Baptist Church, has been charged with 11 felonies connected to alleged incidents spanning from Aug. 1, 2015- Aug. 31, 2018, according to a probable cause affidavit filed last week in Kalamazoo County District Court.

….

A warrant for Strickland's arrest was issued Aug. 21. As of Tuesday, Aug. 25, the pastor was yet to turn himself in. His attorney, Michael Hills, told MLive early Tuesday, that the two were making arrangements for the pastor to turn himself in.

….

"It has been two years since these allegations first came forward and Pastor Strickland has remained in contact and available. He is not running from this," Hills said. "Pastor Strickland remains ready to turn himself in and deal with these charges accordingly."

….

If convicted, the pastor faces a potential penalty of 15 years in prison on each of the first four charges, and 20 years on each of the other seven charges, according to his warrant.

….

In a bond recommendation, filed with the court along with the arrest affidavit, Kalamazoo County Assistant Prosecutor Christin J. Mehrtens-Carlin recommends the court not allow the pastor to have any contact with the four alleged victims, his wife Jazmonique Strickland, or anyone under the age of 18.

"Per the reports, the defendant and his wife would use their employment at Phoenix High School (in Kalamazoo) and to some extent, the defendant would use his work as a pastor, to find male teens to engage in sexual activity with the wife, while the defendant watched and masturbated," Mehrtens-Carlin writes in her bond recommendation.
Pastor Strickland calls the charges against him "absolutely preposterous." Strickland added, "All I can say for now is that we are prepared for this fight. God will prevail."
It is doubtful that God will show up on the scene to deliver Pastor Strickland from his predicament. Hopefully, justice will prevail. Kudos to Michigan state police and prosecutors for not letting Strickland's notoriety stand in the way of seeking criminal charges against him.
According to an archived bio page for Strickland:
Pastor Strick Strickland succeeds Rev. Matthew W. Wright as pastor of Second Baptist Church and was elected January 22, 2012. Strickland has been preaching since age 19, a year after he got saved. He says that although he grew up in the church in Warren Hill, Mississippi, he didn't really accept Christ until age 18. Apart of what helped him make his decision in the end was seeing his peers struggle on the streets where he grew up. In fact, he mentions that he had strayed away from church for a while. He got into trouble and landed in an alternative school. However, even there he excelled academically and tested in the top 5 percentile of students across the nation. He was in a gang and was labeled "Expected to fail". Thus, Pastor Strickland's story is one of how God is still a God of miracles, even today.

When asked how he knew he was called to preach, he replied, "Because it was the last thing I wanted to do". He says that it was not only that he didn't want to preach, but it was also that he didn't relish the lifestyle of a preacher.

Prior to accepting the position as Pastor at Second Baptist Church, Pastor Strickland pastored at Pen Oak Missionary Baptist Church from 2005-2008, then went on to lead Providence Missionary Baptist Church in Collins, Mississippi. Second Baptist Church and the city of Kalamazoo hopes this is the beginning of a long stay at Second Baptist. Prior to accepting the position as Pastor at Second Baptist Church, Pastor Strickland pastored at Pen Oak Missionary Baptist Church from 2005-2008, then went on to lead Providence Missionary Baptist Church in Collins, Mississippi. Second Baptist Church and the city of Kalamazoo hopes this is the beginning of a long stay at Second Baptist.

Pastor Strickland is also a national recording artist and the lead singer for a group called the True Believers. We hope that through his preaching and singing many souls will be won for the Kingdom of God. Since his election at Second Baptist Church, he has been involved in the Spiritual Awakening Services at Mt. Zion Baptist Church, the Jump Start Revival at his church, and spoke on 95.5 FM radio. As a young pastor, this is an example other young people that want to become pastors, ministers, singers or entrepreneurs can learn from.

Pastor Strickland relocated to Michigan, while most of his family lives in Mississippi where he was raised by his grandmother as an only child. His grandmother was a spiritually-oriented woman who helped him with his homework every night. He was in junior high school when he found out that his grandmother could not read or write. The way Strickland learned, however was heeding her advice to "sound out the words". His mother Ida M. Turner resides in Joliet, Illinois along with his uncle, aunt, and a host of other relatives. Strickland says he is excited to be closer to his mother as he is her only child and she is his biggest fan.
An August 2018 WWMT-3 news report alleged that Strickland had a sexual relationship Aniya Mack. Mack was later murdered by her boyfriend, Donnovan Lewis. Strickland released the following statement, denying the allegations against him:
All of the things that I am being Accused of are ministry related!

1. Second Baptist under my leadership has helped more than 30 families with transportation barriers Aniya's situation was no different.

2. We have shared thousands of dollars of resources to help members with rent, utilities, food…

3. The All Expenses Paid trip was a choir trip with 50 other people. This trip was also all expenses paid for all College Students of which there was 6-8 more! Who all shared rooms together. My family wife and kids where with us…

lastly, this is an attempt to discredit the church, the NAACP, and the black leader. However, I'm not running from this story. I am rather trying to be sensitive to the source of your information (A young man I don't know at all. Who has killed his ex-girlfriend and is declaring himself insane!) his family deserves peace and my response to the propaganda will only disrupt their peace!

Ultimately and finally, I have no control over people's dreams and feel that it is extremely unfair that I be held accountable for was a person thinks or imagines is happening!

In this particular case we have a young man who has confessed to murder and I'm sure that had I been a white leader here in Kalamazoo that would be no story especially based solely upon the word of a confessed killer and self-proclaimed insane suspect.

Aniya Mack's memory deserves to be left in tack! Here is a young lady that has already lost her life and future and now she is being denigrated to nothing more than her pastor's mistress! That's the biggest injustice of all!
On October 23, 2020, Strickland rejected a plea deal offered to him by the Kalamazoo County Prosecutor. A scheduled probable conference was waived and pushed until early December.
A former Kalamazoo pastor charged with sexually assaulting four teenage boys, Stricjavvar "Strick" Strickland, denied a plea deal Thursday, his attorney told News Channel 3.

Attorney Mike Hills declined to provide details about the offer he said the Kalamazoo County Prosecutor's Office proposed.

A probable cause conference in the sex crimes case against Strickland that was scheduled for Thursday, Oct. 22, 2020, was waived and pushed until early December, Hills said.

….

Investigators claim that Strickland, a former pastor at Second Baptist Church in Kalamazoo, and his wife, Jazmonique Strickland, paid teens for sex. Strickland has denied the allegations.

Authorities said Strickland and his wife used their positions within the church and the Kalamazoo Public Schools to coerce four teen boys into having sex.

Strickland turned himself in at the Kalamazoo County Jail on Thursday, Sept. 3, 2020, the day after Michigan State Police declared him a fugitive. He was released on a $500,000 personal recognizance bond, which means the judge allowed Strickland to be released without any deposit or collateral.

The conditions of his bond also allowed Strickland to return to his home state of Mississippi, court records show.

Hills said Strickland, a father of eight children, had been working at a horse farm in Mississippi to support his wife, Jazmonique, 28, who is pregnant with the couple's sixth child together.

No charges have been filed against Jazmonique Strickland.

Michigan State Police said its investigation into the Strickland couple is still ongoing.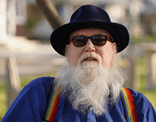 Bruce Gerencser, 63, lives in rural Northwest Ohio with his wife of 42 years. He and his wife have six grown children and thirteen grandchildren. Bruce pastored Evangelical churches for twenty-five years in Ohio, Texas, and Michigan. Bruce left the ministry in 2005, and in 2008 he left Christianity. Bruce is now a humanist and an atheist.
You can contact Bruce via email, Facebook, Twitter, or YouTube.
Your comments are welcome and appreciated. All first-time comments are moderated. Please read the commenting rules before commenting.