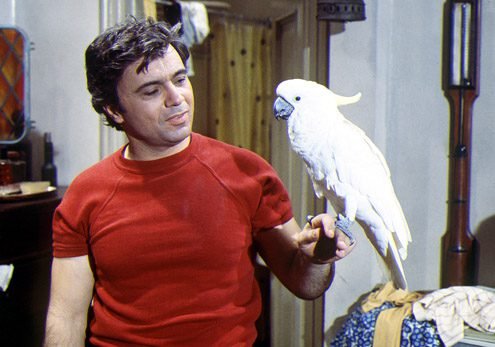 Many Evangelicals have a sense of entitlement. Believing that their God is the one true God, and that their religion is the one true religion, Evangelicals think they have a right to spread their beliefs to the ends of the earth. Many Evangelicals are also flag-waving, right-wing nationalists who believe the United States is a city set on a hill, shining forth the light of Christianity and democracy. Package these things together and what you have are insufferable people who arrogantly think that their beliefs and ideologies are truth and all other beliefs and ideologies are false.
With the above facts in mind, it should come as no surprise that Evangelicals are proselytizers, not only for their brand of Christianity, but also for right-wing American nationalism. As people of THE Book, Evangelicals believe they have been commanded by God to take their peculiar version of the Christian gospel to every tribe, nation, and tongue. In some corners of Evangelicalism, people believe that the gospel must be preached to the whole world before Jesus can return to earth. This is why Evangelicals are known for their missionary efforts. Thousands of missionaries have spread across the globe hoping to win the lost to Jesus. While most of the missionaries serve in countries that already have established Christian sects such as Roman Catholicism, Evangelicals view non-Evangelical Christians as targets for evangelization. Their goal is not to make everyone Christian as much as it is to convert people to their brand of Christianity.
Proselytizing Evangelicals think that every nation should have the same laws and regulations as the United States. These zealots for Jesus travel to other countries, often smuggling in Bibles and tracts, with the express purpose of preaching the gospel to those they deem lost and in need of salvation. If a country's laws prohibit such things, too bad, the Evangelical says. I'm on a mission for Jesus and his laws are above any earthly laws. Cultural sensitivity be damned, all that matters is spreading the good news of the Evangelical gospel to the ends of the earth.
Every so often, proselytizing Evangelicals are arrested for breaking the laws of the countries they have invaded for Jesus. Most often, these countries are non-Christian, Hindu, or Muslim, nations that have strict laws prohibiting proselytizing. These countries often have laws that prohibit conversion to another religion. In some instances, Evangelicals find themselves behind bars in countries such as North Korea that prohibit religious worship.
When news of their arrests reaches the United States, Evangelicals and their supporters in government quickly claim that the people arrested are being persecuted for their faith. Demands are made for their immediate release. Few Evangelicals seem to understand the idea behind the cliché When in Rome, do as the Romans do. Sovereign states have a right to have their own laws, and it is the height of American arrogance to demand that other countries play by our rules. Yes, North Korea is a totalitarian communist state, but they are an autonomous state, and those traveling within its borders are expected to obey the law. The same can be said for China, India, and Cuba.
Evangelicals arrested for proselytizing are not being persecuted for their faith. To quote the famous fictional detective Tony Baretta, Don't do the crime, if you can't do the time. While their arrests are regrettable, their real crime is stupidity. Blinded by certainty and arrogance, Evangelicals think they can break laws and not be held accountable. The issue is not the justness of such laws. Every nation-state, including the United States, has unjust laws. What I find interesting is that many Evangelicals, thinking the United States is a Christian nation, reject the notion of separation of church and state. Yet, they say they are being persecuted for their faith when arrested in countries that don't have separation of church and state. Since many Evangelicals want a theocracy, shouldn't other countries have the right to have a different type of God rule? And if atheism is a religion, as many Evangelicals say it is (and it is not), shouldn't atheistic states have a right to bar all non-theistic religions? Shouldn't these countries be permitted to govern themselves according to their own religious beliefs? Shouldn't they have the right to ban Christianity and Christian law, just as many American Evangelicals want to ban Islam and sharia law?
I have no sympathies for American Evangelicals who are arrested for breaking the laws of sovereign states. If they are found guilty and either incarcerated or executed, their punishment is not persecution. As long as Evangelicals believe that God's law supersedes human law, then they are going to find themselves in legal trouble, not only in foreign countries, but here in the United States. Those who seized a government building in Oregon were, to the man, Christian. They and their supporters believe they are being persecuted, when in fact they are being prosecuted. Break the law and you will likely be arrested, prosecuted, and punished. This is the way it works in any nation that has laws (regardless of the rightness or morality of these laws).
If proselytizing Evangelicals arrested for their "faith" want to be true to their Christian beliefs, they should quietly and resolutely bear whatever punishment comes their way. Isn't this what the Apostle Paul did? And as with Paul, if God wants to free "persecuted" Evangelicals, he has all the power necessary to do so. But what do incarcerated American Evangelicals do? They turn to the U.S. government for help, demanding the State Department get them out of prison. Why not just pray and wait on God?
There is real persecution going on in the world. Christians are being executed by ISIS and Boko Haram just because they have the wrong faith. I support our government's efforts to stop such barbaric and senseless killing. But, this is not the same as what imprisoned Evangelicals proselytizers are facing. The former, in most instances, are not trying to force their faith on others. The latter evangelize non-Evangelicals with full knowledge that they are breaking the law. Their punishment is the direct consequence of their actions.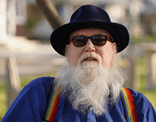 Bruce Gerencser, 65, lives in rural Northwest Ohio with his wife of 44 years. He and his wife have six grown children and thirteen grandchildren. Bruce pastored Evangelical churches for twenty-five years in Ohio, Texas, and Michigan. Bruce left the ministry in 2005, and in 2008 he left Christianity. Bruce is now a humanist and an atheist.
Connect with me on social media:
You can email Bruce via the Contact Form.
Your comments are welcome and appreciated. All first-time comments are moderated. Please read the commenting rules before commenting.