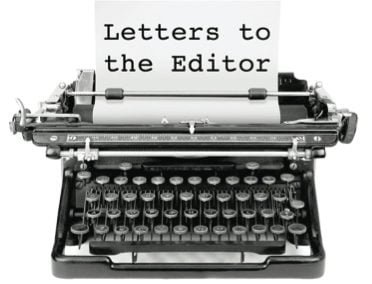 Letter to the Editor of the Defiance Crescent-News, published September 14, 2014.
Dear Editor:
Over the past several weeks, local fundamentalist Christians have voiced their objection to my recent letter to the editor. While I cannot adequately answer all of their objections in the space of 500 words, I would like to address several issues.
I am not anti-religion. I know most people have some sort of religious belief they find beneficial. I am not the slightest bit interested in disabusing them of their belief. Yes, I am an atheist. I am also an agnostic, secularist, humanist, liberal, and Cincinnati Bengals fan. I am many things, but I am not one who wants to stop people from worshiping God.
My objection is to ignorance, especially the kind of ignorance that thinks ancient writings by unknown authors thousands of years ago make for good science. Fundamentalists are free to teach in church, private Christian schools, and home schools that the entire body of scientific evidence can be summed up by saying the Christian God did it. They are free to promote thoroughly discredited notions like the universe is 6,000 years old and was created in six days. They are free to deny all that science tells us about the world we live in. And yes, sadly, they are free to cripple their children intellectually. This is the price we pay for religious freedom.
However, when it comes to the public schools my 10 grandchildren attend or will some day attend, I expect them to be taught the scientific method. I expect them to be taught about facts and evidence without the taint of theology and fundamentalist ignorance.
The scientific method remains the best way for us to understand the universe. It is a method that relies on testing, verification, retesting and, if need be, admitting error. When is the last time that has happened at a local church? (That's a rhetorical question) Fundamentalists think they have all the answers to all of life's questions. Their view can be summed up this way, the Bible says, end of discussion. Do we really want local public school children being taught to think like this? Can we afford to cripple them intellectually, robbing them of the skills necessary to think rationally and critically? I think not.
Recent letter writers are like petulant children screaming for attention. For them it is not about science; it is about their belief system increasingly being marginalized and ignored. So when they gin up the non-controversy controversy over biological evolution, the age of the universe, or global climate change, I have no interest in giving their ignorance the air of respectability. After all, doesn't the Bible say, don't answer a fool according to his folly
There is, in the main, little controversy over biological evolution, the age of the universe, or global climate change. Denial is simply a refusal to see things as they are.
For the record, I was an Evangelical pastor for 25 years, pastoring churches in Ohio, Texas, and Michigan. I am not ignorant of what the Bible teaches.
Bruce Gerencser
Ney