Dear Evangelical,
Today you stumbled upon The Life and Times of Bruce Gerencser.  You did a Google or Bing search and  The Life and Times of Bruce Gerencser was on the first page of search results. You are shocked and upset by what this Bruce Gerencser guy writes. You want to give him a piece of your mind, in Jesus's name, so you went to the contact form page to do so. On the page you read:
If you would like to contact Bruce Gerencser, please use the following form.  If your email warrants a response I will respond as soon as possible. Due to persistent health problems, I cannot guarantee a timely response. Sometimes,I am several weeks behind on responding to email. My delay doesn't mean I don't care. It does mean I can only do what I can do. I hope you understand.

If you are an Evangelical Christian that has a pathological need to evangelize, I am not interested in hearing from you. Threats of hell, God's judgment, and the like are not welcome. Neither are "I'm praying for you" emails or emails with Bible quotes. Whatever you think God wants you to tell me, I have already heard it. Thousands have come before you, so there is no need for you to email me. If you ignore my request, please be advised that I reserve the right to make your message, name, and email address public.


I do not accept unsolicited guest posts.  Please do not email me about writing a guest post. I will not respond to your request.

I have no need of help with SEO, Google ranking, or web design. I use a managed WordPress service and my ranking on Google is first page on most subjects I write about. I do NOT need your help, so please do not email me trying to selling me the latest, greatest way to improve my Google ranking.

I have no interest in buying Facebook likes, Twitter followers, or anything else you might be selling. Please do not email me with your sales pitch.

Everyone else? I would love to hear from you.
You thought, who cares what this Bruce Gerencser guys thinks? GOD wants me to send him an email. GOD wants me to set him straight!! And so you furiously type away and click SEND.
Your email will be just like the email of hundreds of Evangelicals (Fundamentalists) before you. In an effort to help Evangelical readers save some time so they will have more time to pray, read their Bible, and evangelize people who don't want evangelized, I have made the following Simple Contact Form for Evangelicals:
Name: (Put in fake name because you are so fearless)
Email Address: (Put in fake email address because God knows who you are)
Reason for Contacting Bruce Gerencser (Check all that apply)
_____To tell him he is wrong
_____To preach to him
_____To quote Bible verses to him
_____To evangelize him
_____To tell him he doesn't know anything about the Bible
_____To let him know God still loves him
_____To let him know I am praying for him
_____To tell him he never was a Christian
_____To tell him he is going to hell
_____To tell him he is still saved and can never be un-saved
_____To tell him he was/is a false prophet
_____To tell him he was/is a wolf in sheep's clothing
_____To tell him he is angry
_____To tell him he is bitter
_____To tell him his writing shows he has been hurt
_____To tell him he is fat
_____To tell him I hope he burns in hell
_____To tell him that I am praying God will kill him
_____To tell him that he has a meaningless, empty life
_____To tell him he is going to die soon and then he will find out THE TRUTH!
_____To tell him that I know THE TRUTH about him!
Once you have completed the form, please click the send button below.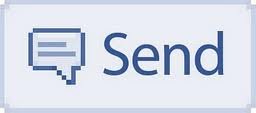 What? You can't send it? This must be an atheist conspiracy to keep you from exercising your Christian nation Constitutional right to say whatever you want to Bruce Gerencser. By all means, please continue to click the send button. After you have done so a few hundred times and are thoroughly frustrated and irritated, then you will know how I feel after hundreds of Evangelicals have sent me repetitive emails saying one or more of the things listed above.
Here are a few things you need to understand about me:
I likely know more about the Bible and theology than you do
You are not going to tell me anything I have not heard before
I am an unrepentant apostate
I have no interest in Christianity, Jesus, or your interpretation of the Bible
I am immune to threats of harm or death, in real life I would probably kick your ass
I am a committed and circumcised atheist
I am a happy if you know it say amen humanist
I do go to church every Sunday in the fall and winter, the church of the NFL
I am a good, decent, kind, caring man, husband, father, grandfather, and friend
I love my neighbor as myself
Now, go in peace, and find someone who really wants to buy what you are selling. I don't.