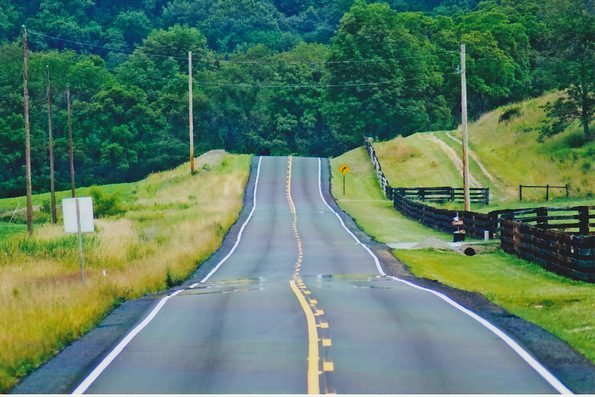 In the following series, I intend to explore my journey from Evangelicalism to atheism. In future posts, I plan to look carefully at the process that took me from a card-carrying member of the Evangelical church through a loss of faith that ultimately led to atheism. In this post, I want to define the words Evangelicalism and atheism.
Ask an Evangelical to define Evangelical or Evangelicalism and it is unlikely that he or she can do so. In fact, it is doubtful that any two Evangelicals would give you the same definition of their shared heritage.
According to the National Association of Evangelicals, all member churches and groups MUST believe the following:
We believe the Bible to be the inspired, the only infallible, authoritative Word of God.
We believe that there is one God, eternally existent in three persons: Father, Son, and Holy Spirit.
We believe in the deity of our Lord Jesus Christ, in His virgin birth, in His sinless life, in His miracles, in His vicarious and atoning death through His shed blood, in His bodily resurrection, in His ascension to the right hand of the Father, and in His personal return in power and glory.
We believe that for the salvation of lost and sinful people, regeneration by the Holy Spirit is absolutely essential.
We believe in the present ministry of the Holy Spirit by whose indwelling the Christian is enabled to live a godly life.
We believe in the resurrection of both the saved and the lost; they that are saved unto the resurrection of life and they that are lost unto the resurrection of damnation.
We believe in the spiritual unity of believers in our Lord Jesus Christ.
In answering the question, What is an Evangelical, the National Association of Evangelicals website states:
Evangelicals take the Bible seriously and believe in Jesus Christ as Savior and Lord. The term "evangelical" comes from the Greek word euangelion, meaning "the good news" or the "gospel." Thus, the evangelical faith focuses on the "good news" of salvation brought to sinners by Jesus Christ.

We are a vibrant and diverse group, including believers found in many churches, denominations and nations. Our community brings together Reformed, Holiness, Anabaptist, Pentecostal, Charismatic and other traditions. Our core theological convictions provide unity in the midst of our diversity. The NAE Statement of Faith offers a standard for these evangelical convictions.
Historian David Bebbington also provides a helpful summary of evangelical distinctives, identifying four primary characteristics of evangelicalism:
Conversionism: the belief that lives need to be transformed through a "born-again" experience and a life long process of following Jesus.
Activism: the expression and demonstration of the gospel in missionary and social reform efforts
Biblicism: a high regard for and obedience to the Bible as the ultimate authority
Crucicentrism: a stress on the sacrifice of Jesus Christ on the cross as making possible the redemption of humanity
These distinctives and theological convictions define us, not political, social, or cultural trends. In fact, many evangelicals rarely use the term "evangelical" to describe themselves, focusing simply on the core convictions of the triune God, the Bible, faith, Jesus, salvation, evangelism, and discipleship.
I know of NO true Evangelical who would dispute any of the above statements. I say TRUE Evangelical because there are many Evangelical church members, pastors, parachurch leaders, and institutions that are Evangelical in name only. They say they are Evangelical, when in fact their beliefs make it clear they are actually liberals or progressives.
It is important to understand that ALL Evangelicals are Fundamentalists. I've had countless Evangelicals object to me calling them Fundamentalists. However, if they believe the statements above, then they are Fundamentalists. If it walks, talks, and quacks like a Fundamentalist it is a Fundamentalist. (Please see Are Evangelicals Fundamentalists?)
Some Evangelicals are confused about Fundamentalism, or they want to distance themselves from the crazy, extreme right-wing Fundamentalists that are common in Evangelicalism. However, their lack of understanding about their theological and historical heritage or their dislike of the crazy uncles within Evangelicalism does not mean they are NOT Fundamentalists.
Within Evangelicalism there are two lines of Fundamentalism:
Theological Fundamentalism
Social Fundamentalism
If a person believes the National Association of Evangelicals' statements regarding Evangelical belief and what an Evangelical is, then he or she is by definition a theological Fundamentalist.
Many Evangelicals wrongly think that because they are not like the Fundamentalists found in sects such as the Independent Fundamentalist Baptist (IFB) church movement, that they are not Fundamentalists. However, when it comes to theology, there is little difference between a mainstream Evangelical and an Independent Fundamentalist Baptist.
Social Fundamentalism focuses on how a person lives the Evangelical Christian life. Independent Fundamentalist Baptists, along with many Holiness and Pentecostal groups, are noted for all the rules and regulations they have dictating how a professing Evangelical Christian should live. These kinds of sects strictly control everything from how a person dresses to whether or not a church member can watch or own a TV.
Many Evangelicals consider such rules and regulations legalism, and, wanting personal freedom, reject many of these rules and regulations as extra-biblical or works-salvation. These theological Fundamentalists make a concerted effort to distance themselves from social Fundamentalism.
However, can it really be said that an Evangelical can be a theological Fundamentalist, but not a social Fundamentalist? Strictly speaking, the answer is no. Because Evangelicals believe the Bible is "the inspired, the only infallible, authoritative Word of God" and have "a high regard for and obedience to the Bible as the ultimate authority," at some point every Evangelical is a social Fundamentalist.
If you doubt this, ask an Evangelical, Do you think a Christian must live according to the precepts, commands, and teachings of the Bible? He or she will resoundingly say Yes. They are, then, by definition, social Fundamentalists. Evangelicals who do not believe the Bible is the standard of living for the Christian are not really Evangelicals. They are liberals or progressives dressed up in Evangelical clothing.
Defining the words atheist or atheism is much simpler. According to Wikipedia, atheism is:
Atheism is in the broadest sense an absence of belief in the existence of deities. Less broadly, atheism is a rejection of the belief that any deities exist. In an even narrower sense, atheism is specifically the position that there are no deities. Atheism is contrasted with theism, which in its most general form is the belief that at least one deity exists.
When I say I am an atheist, this is what I mean:
I am an agnostic and an atheist. On the God question, I am an agnostic. I can't know if some sort of a deity exists. The extant data tells me there is no God, and I am confident that the deities presently worshiped by humans are human creations and no gods at all. I am confident that the Christian God is a myth, that the claims made for God and Jesus are untrue. It is "possible," but unlikely — based on probabilities — that a deity of some sort exists. Maybe we will learn one day that what we call "life" is a game simulation played by an advanced alien species, or that somewhere "out there" — right Mulder? — lives our creator, a deistic sort of God. Again, unlikely, but since I don't possess absolute knowledge — and neither do the religious — I remain agnostic on the God question. Since it is improbable any sort of God exists, I live my day-to-day life as an atheist — as if there is no God.
Now that I have made clear what I am talking about when I use the words Evangelical/Evangelicalism and atheist/atheism, I am now ready to start telling my story.
Bruce Gerencser, 66, lives in rural Northwest Ohio with his wife of 45 years. He and his wife have six grown children and thirteen grandchildren. Bruce pastored Evangelical churches for twenty-five years in Ohio, Texas, and Michigan. Bruce left the ministry in 2005, and in 2008 he left Christianity. Bruce is now a humanist and an atheist.
Connect with me on social media:
Your comments are welcome and appreciated. All first-time comments are moderated. Please read the commenting rules before commenting.
You can email Bruce via the Contact Form.