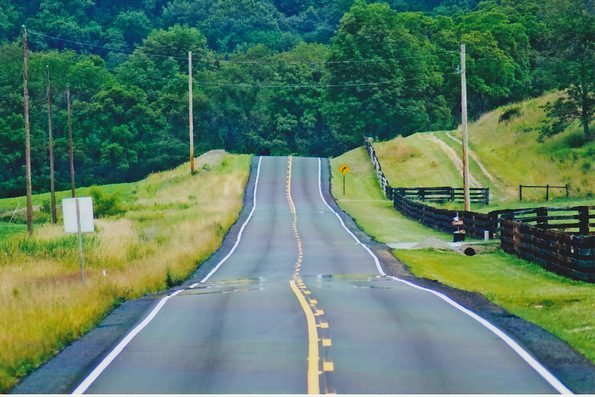 I am often asked questions about my life post-Jesus: questions about children, marriage, and the effect of my unbelief on my relationships with family and friends. I am also questioned about my worldview, morality, and politics, along with my view of religion and Evangelicalism. Simply put, people want to know: how different is my life today from the way it was twelve years ago when I admitted to myself and the world that I was no longer a Christian?
I can safely say that leaving the ministry and leaving Christianity has affected every aspect of my life. How could it have been otherwise? I was in the Christian church for fifty years, and for twenty-five of those years, I pastored Evangelical churches. I married Polly in July 1978. We planned to graduate college, go to a community and start a church, live in a white two-story farmhouse with a white picket fence, have two children — a boy named Jason and a girl named Bethany, and live happily ever after. Boy, was that a fantasy.
I pastored seven churches in three states. We lived in Pontiac, Bryan (twice), Montpelier, Newark (twice), New Lexington (twice), Glenford (twice), Frazeysburg, Fayette (twice), Clare, Stryker, Yuma, and Ney. All told, we lived in more than 20 houses. Two children became six, and now we have thirteen grandchildren.
I left the ministry in 2005, and in November 2008, Polly and I joined hands together as we walked away from Christianity, never to return. At that moment, we burned our lives to the ground and began rebuilding them again. This process continues to this day.
While I am comfortable with the atheist moniker, Polly self-describes as an agnostic, even though her life is every bit as godless as mine. Our children have their own stories to tell, and I will leave it to them to share their journeys. None of them is an Evangelical. One son, however, seems to be moving towards Evangelicalism, having embraced Trumpism, white supremacy, and is a gun-toting militia member. The rest of my children are politically liberal/progressive, so I am sure they disagree with their father on many of the finer points of political discourse. My children, much like their father, remain an ongoing renovation project.
All of my Christian friends and colleagues in the ministry have cut ties with me, save two people. I literally lost hundreds of friends, ministerial colleagues, and acquaintances over the past twelve years. Some quietly slipped away, while others took flamethrowers to my life as they walked out the door. Awful, ugly, nasty things have been said about me by those I once considered dear friends.
Walking away entails walking towards something else. I treaded water for a time, trying to figure out exactly what life post-Jesus might look like. Today, I am comfortable in my atheist skin, proud to be numbered among the godless heathen of this world. My worldview and morality continue to evolve. When asked what I "believe," I reply, I am a (secular) humanist. It is the humanist ideal that gives me a moral and ethical foundation for my life. After fifty years of having the Bible as my guide, it has been a challenge to rebuild the foundation of my life. At first, it seemed impossible to do, but with time, and lots of reading and thinking, I now see the scaffolding of life rising up, providing the structure by which I can live my day-to-day life.
Polly and I recently celebrated forty-two years of marriage. That young Baptist preacher and his bride are long gone, and in their place has grown a relationship that rests on love and mutual respect. While we continue to deal with patriarchal hangovers — I want to be the boss and Polly is all too happy to let me — I can say that our marriage is rock solid. Not perfect, and we still have occasional (about nothing) fights, but we don't, to quote the Bible, let the sun go down on our wrath. We are in no way an example of a model marriage. We are just two people who happen to love each other, and really, really, really like each other too (and anyone who has been married a long time knows how important "like" is).
And that is the rest of my (our) story, for now. Each day, Loki-willing, provides us new opportunities to grow and mature; to be better people than we were the day before.  And that's our goal.
Bruce Gerencser, 66, lives in rural Northwest Ohio with his wife of 45 years. He and his wife have six grown children and thirteen grandchildren. Bruce pastored Evangelical churches for twenty-five years in Ohio, Texas, and Michigan. Bruce left the ministry in 2005, and in 2008 he left Christianity. Bruce is now a humanist and an atheist.
Connect with me on social media:
Your comments are welcome and appreciated. All first-time comments are moderated. Please read the commenting rules before commenting.
You can email Bruce via the Contact Form.