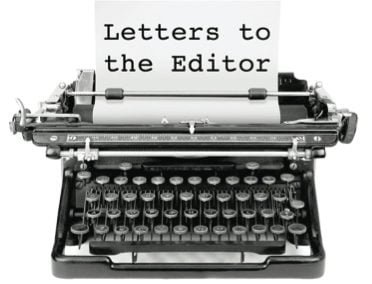 What follows is a letter I sent today to the editor of the Defiance Crescent-News:
Dear Editor,
There seems to be no end to the sermons printed in the editorial section of the Crescent-News. Intractable warriors for the Evangelical God preach against homosexuality, same-sex marriage, abortion, and the evils of socialism, humanism, secularism, and atheism. Letter writers claim to know the mind and will of God on every matter, warning that failure to heed their preaching will result in God pouring out his judgment and wrath on the United States.  They warn that two people of the same sex marrying will bring an end to Western civilization. Yet, it seems that their preaching is falling on deaf ears.
Several months ago, St John's United Church of Christ came out of the closet and declared themselves to be an open and affirming church. This means gays and same-sex couples are welcome at St. John's. When I read the news report, I could hardly believe it. I thought, have I been beamed away to an alternate universe, to a county where people are not judged for who they love or how they express intimacy? No, right here in Defiance County, a church that is not ashamed to welcome one and all.
Young adults are increasingly gay friendly and are no longer interested in the bigoted, homophobic religion of their parents. Some of them join the ranks of the nones, those who are atheists, agnostics, or indifferent towards organized religion. On many of the issues that seem to cause Evangelicals great consternation, young adults show that they think love, fairness, justice, and compassion are more important than dogma and literalism.
When I read  the letters from Evangelicals, I see an aging group of people desperately trying to regain power and control over a culture that has little interest in what they are selling. 40 years ago, instead of focusing on personal piety and good works, Evangelicals sold their soul to groups like the Moral Majority and the American Family Association. They traded their place in the community for political power. They abandoned reason and rationality and became the purveyors of ignorance and bigotry. And now they are being weighed in the balance and found wanting.
Come June, despite millions of Evangelical prayers, conferences, rallies, and sermons, it is likely that the U.S. Supreme Court will set aside state laws forbidding same-sex marriage. I wonder how Evangelicals will respond? Will they turn to the heavens and ask God why he turned a deaf ear to their prayers? Will they point the finger at their homophobic rhetoric and bigotry? I doubt it.  It will be atheists like me, liberals, socialists, and the Kenyan-born usurper in the White House that will be blamed for their inability to return America to the love, joy, and peace of the 1950's.
Evangelicals are like the prophets of Baal in 1 Kings 18. They call out to the heavens asking their God to show his power and act on their behalf. Yet, from my seat in the atheist pew, it seems their God is either deaf or on vacation.
Bruce Gerencser
Ney, Ohio