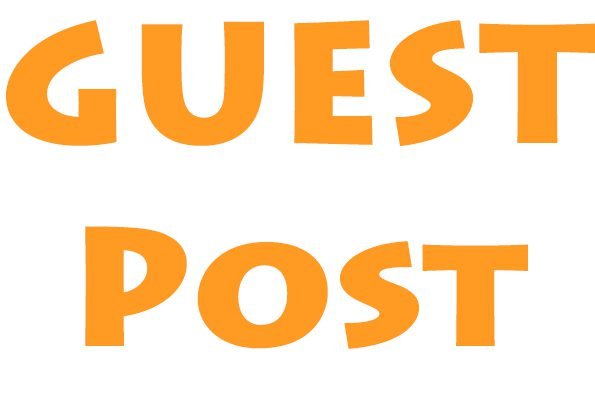 This series was written a few years ago, but since Gothard has been in the news of late, I thought readers might find it interesting.
A guest post series written by Anonymous
Awhile back, Bruce requested someone who had been reared in the Bill Gothard movement write a post concerning their experience. I volunteered. After many frustrating nights of re-typing, editing and scrapping most of my rough-drafts, I think I finally hit on a post I hope will work. I thought I had re-hashed, dealt with and de-programmed myself far enough away from that experience…
But here it is again, staring me in the face; reality hits and I find myself crying in the shower. I enjoy a beautiful life-a wonderful husband, three beautiful children and a place I love in the mountains. By the world's standards, we don't have much but, in my opinion we have everything. Our home is full of love and good times. I'm a lucky girl! Why is it then that some days I feel so screwed?
As a child, I possessed many interests and dreamed big; there were so many things I wanted for my life. Somewhere along the way, I was presented the lie and accepted the lie that I wasn't good enough unless I was wearing someone else's shoes, that I couldn't just say "yes" to what I wanted because all I heard around me were "no's." My world was so small, created by a know it all, religious neurotic (IMO) with alarming stories, defining my childhood with fear, obligation and guilt and given the nod by my parents who lost any sense of judgment they may have possessed and, sadly, began closing themselves off from other persuasions. Confusion and dread permeated my young adult life as I contemplated where to go and what to be, the achievable dreams of a little girl lost in an environment too good for traditional education, occupations, livelihood and culture.
I don't remember when exactly my parents became involved in Bill Gothard and The Institute in Basic Life Principles Seminar, but if memory serves me correctly, I was probably around five or six when they attended The Basic Seminar for the first time. My parents, both children of alcoholics (COA's), were seemingly enraptured with Gothard's teachings from the beginning. I'll never forget the day my mother told me she and my father did not agree with 'everything' Gothard taught. At eighteen, this was debilitating news. I grew up observing my parent's devotion to the seminar and their dedication to serve in various capacities – utilizing the home education curriculum (Advanced Training Institute International) and investing our precious time, energy and finances into practicing and infiltrating our lives with Gothard's propaganda. Never once did we sit down and discuss the seminar, nor was I ever left with the impression that my parents questioned his teachings. Why? This question haunts me still. Both of my parents are educated people. In almost every other aspect of their lives they are deliberate. It took me years to realize the smidgen of truth and common sense in Gothard's teachings hooked them – two harshly abused and rejected adults, now with four little children, looking for answers, just wanting to 'get it right.' My father was a meek, kind, passive, quiet man with little to no confidence who, in his desire to feel acceptance, was driven by the approval and acknowledgement of others, simultaneously building walls around himself and our family so that we were pulled into his everlasting eager to please, becoming as a family what he never saw in himself – something to be proud of and displayed. Then, there was my mother – a child inside who was forced by circumstance to be the adult most of her life, caring for her siblings at a young age, feeling overly responsible for everyone and everything and being caught in the middle of a fantastical life that would never be realized and the cold reality of independence. Both of them, so preoccupied with separating themselves from their own dysfunctional familial experiences and the assurance that perfection was attainable, seemingly didn't stop to consider the cost; to realize the extremism of The Institute and the futility of embracing a life of mindless rules and regulations, walls, narrow-mindedness & pain.
Finished with my cry fest for the evening, here I sit – a computer on my lap and a college catalog lying next to me on the coffee table. Friday, I have an appointment with a career counselor. I'm desperate. I want her to tell me what 'I want to do when I grow up'. I'm 36. I should have some idea of what makes me happy, what makes me tick, what I can do, where I can go…but I don't. I thought I knew myself. The first 23-years of my life were spent listening to what I was 'supposed' to be, marry & love; what not to wear, to listen to, to dream or imagine and what not to believe or read or think. I lived in a surface level world where looking the part and acting the part was everything and allowing people close enough to see your warts non-acceptable. The false confidence I assumed as a result, not wanting my weaknesses to hang for the world to see, lost its grip on me four years ago when I became a mother – the one task, pleasure, challenge and gift that is unequivocally mine and I'm left wondering if anything else I've experienced thus far is completely genuine – some relationships, conversations, ideas & intentions. For 13-years I have been sorting through the good and bad of my childhood; the childhood of my parents and what triggered their seemingly unfeigned attentiveness to Gothard – an articulate, crafty peddler who insulted their intelligence with a product of unrealistic hopes and twisted truths he himself had never even sampled.
I think I'm beginning to understand why I've felt so screwed.