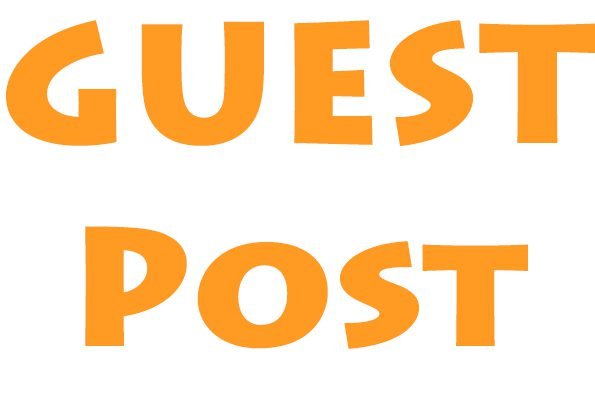 Guest post by Matthew who blogs at Confessions of a Young Earth Creationist
The subject of Biblical literalism is a hot topic at the moment thanks to the recent debate between Bill Nye and Ken Ham. I am a former creationist, now an atheist. The creationist argument is not scientific and, despite what some creationists would claim, there is no conspiracy to promote evolution or an old universe the science behind them is solid. There is obviously no room in this post to address every creationist argument, what I will do below is address what made me a creationist and some of the reasons for my eventual rejection of it and why I became an atheist.
Get Them Young
Life for me started in the missionary world of Zambia, Central Africa. School was a boarding school deep in the bush close to the Zaire (as it was then) border. The school was founded by missionaries and populated mostly by missionary children. All the teachers were from Christian stock (they still are today) and saw their work as Christian mission. As children we never seriously questioned the existence of the Christian God. The whole ethos of the school was (still is) God centered so it wasn't just an education I received, it was also an indoctrination. I still have in my childhood memorabilia a New Testament that I was given for memorizing and reciting a chapter from the Bible. Christianity was far more than an Religious Education lesson, it was a lifestyle and ethos from which everything else flowed.
The whole of my early life was steeped in this lifestyle that assumed God. There was very little opportunity for questioning God because everyone believed. There were times when we were warned that the world outside hated God and we would be persecuted for being Christians. We were told we should stand strong in the face of that because when our education stopped and we entered the world, the challenges would come. Now that I think about it more, as young children, we were taught to fear those who were not Christians.
I recall there were several stories we were told about missionaries who had lost their lives in the service of God. These people were held up as heroes and martyrs, people who were selfless and did not fear death and counted their lives as less important than the mission of spreading God's word.
This view of the righteous Christian missionary, fighting for God in a world full of evil atheists who hated us, framed my outlook for a long time.
On Science and God
All Bible teaching, that I can remember, was literal, which meant creation, the flood, the tower of babel, the exodus from Egypt, the sun and moon being commanded to stand still, the testing of God with a fleece and so on; all the stories were told as historical events. Interest in science and nature was also encouraged, though the school library had copies of National Geographic and in science lessons we were always told that exploring the world through science was a good way of seeing how beautiful the world is that God made for us.
The only conflict that I remember is the day when new biology books arrived and we were instructed to open the books to a specific page and cross out a paragraph that referred to evolution.  The reference was to fish flapping between drying pools of water and eventually learning to use their fins to walk, which over generations turned into legs. We laughed at the description and took great pleasure in crossing out the words.
Becoming an Adult
At 18, I left Zambia at the insistence of my father, to start my life in England and my eventual career in IT. I found a local Methodist church and got involved. It was a major culture shock for me. I was very naive and struggled  with fitting in with the other young adults at church. English attitudes were much more liberal than the missionary culture I was used to. At work, it was even harder, Christians were not the majority and atheists were happy to be vocal about it. The words of warning from my youth came back to haunt me.
It was about this time that I had my first shock from within the Christian community. The Bishop David Jenkins made front page news by claiming that the resurrection of Jesus was not literal and that he lives only in our words and thoughts as we talk about and remember him. Worse was to come at house group the next week, the minister confirmed that this was indeed the truth and he believed it too. I was stunned and speechless; I literally didn't know what to do with my thoughts. It was the first time I had been exposed to different people within the Christian church having different ideas of key elements of the bible.
A chance conversation at work revealed that one of my co-workers had an uncle who was a minister in the USA and had written a book on origins. I duly borrowed the book, it was a creationist book, and with the foundation of my early education, my journey into creationism became complete. I would hold and argue creationism for the next 20 years.
A couple of years later, I was living in a different part of town and going to a different church, this time Anglican, as it was closer to where I lived. It would be here that I would meet and marry my wife. The church itself was liberal, like most Anglican churches in England. There was a strong evangelical element though and it was through this section of the congregation that I would get very involved in what is known as spiritual gifts. Praying in tongues and for the healing of others and demonstrations of being filled by the Holy Spirit were regular occurrences during these services. These more evangelical elements served to strengthen my literal view of the bible, even though not everyone shared my origins view. For me, it had to be true because it didn't make sense for it not to be.
Getting Out
One of the most common accusations that creationists make against those that accept evolution is that evolutionists start from the position of millions of years and look for the evidence to back it up and will always interpret the evidence as validation of that. This is nonsense of course, and the irony is that it is the creationist that starts from the position that their god exists and that everything we see confirms that.
Evolutionary science does not actually do that of course, it starts from a null hypothesis scenario, that is, nothing is assumed to be true and the conclusion that is drawn is guided by the results. The greatest thing that could happen in science would be for evolution to be overturned and that the existence of a god proven. To argue otherwise is to completely misunderstand how the scientific community operates.
It was when I eventually managed to understand the above that I started to lose my grip on creationism. It was a long and slow journey and there is no specific point I can indicate and say "that's when it happened". Instead there are markers along the way where I can see that a little grain of wider understanding crept in. Eventually, all those little grains became a pile that was too large to ignore.
I credit this journey to my appreciation of things scientific and natural. This love eventually led me to reading blogs and listening to podcasts. It was this new digital medium that enabled me to directly compare and contrast the creationist argument with the science argument. Increasingly, I found the creationist argument lacking in substance, while the science argument talked about observation followed by study and process and examination and conclusion and challenge and testing. Creationists object to scientific processes that go against the literal bible interpretation, but they do very little to offer any viable mechanism as an alternative. The requirement to have God do a miracle is relied upon too much.
Increasingly, I found the science of evolution and an old universe cohesive and logical until it was simply no longer possible for me to accept creationism. From that moment on, I was on the slippery slope out of Christianity. It would take a further 3 years, while I questioned to myself all aspects of the Bible that I knew and various experiences that I had previously attributed to God. There is just one event I can't fully explain away, that is when I went through what is called a deliverance experience. I accept that I may never know fully understand what actually happened that evening; however, one ripple does not a foundation break.