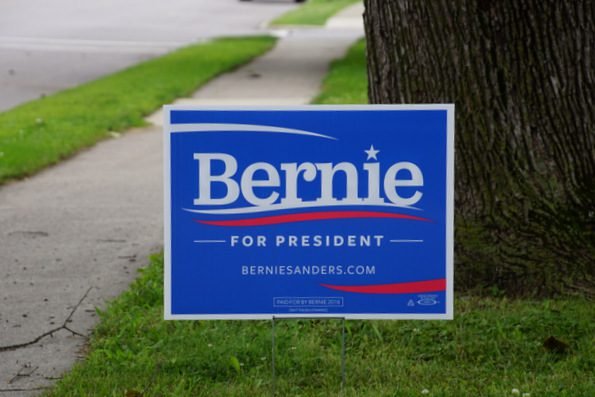 Last July, we purchased a Bernie Sanders sign and placed in our front yard. We live on Ohio State Route 15, a busily traveled road running between Bryan and Defiance. By now, thousands of local residents have seen our sign. While several people have stopped by our home and asked where we got our Bernie sign, it remains the only one we have seen in Defiance and Williams County.
A few hours ago, one of my sons alerted me to an interesting discussion on the Citizens for a Better Williams County Facebook page about stealing local campaign signs. The screenshot that follow is self-explanatory.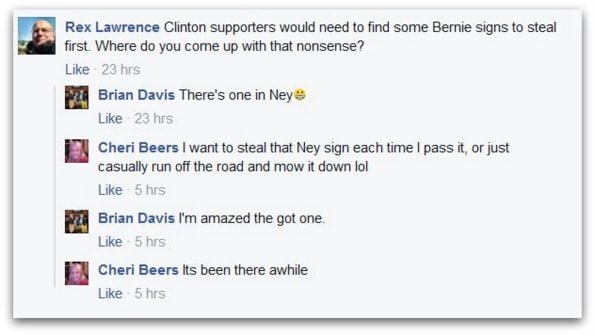 Both potential criminals are Republican, and one of them is a devout Evangelical Christian. Evidently, respecting the property rights of others is not a part of their political or moral code. I wonder what they would do if they found out that not only are we Bernie Sanders supporters, we are atheists too?
I doubt that either of these people would steal or damage our sign. We all say stuff on Facebook that we don't really mean.  That said, IF our Sanders sign comes up missing or is defaced, we will be sure to direct the Defiance County Sheriff's department to the aforementioned Facebook discussion.