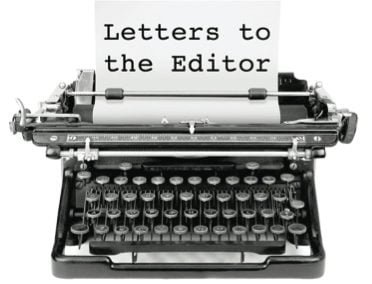 Letter sent to the editor of the Defiance Crescent-News.
Dear Editor,
Defiance mayor Mike McCann recently shared his solution for the city's feral cat problem: kill them. When offered other solutions for the problem, McCann dismissed them, saying it was simpler and cheaper to round up the cats and kill them.
Every community in Defiance County has a feral cat problem. Our family has been feeding Ney's feral cat population for the past fifteen years. Countless cats have come through our yard, stopping to eat and drink. It's the least we can do. We feel that caring for them is our moral duty. It is not their fault that they have no homes or humans that care for them. Why not go after the owner of these animals and hold them accountable for their behavior?
Years ago, I sat in a Sunday school classroom listening to a local farmer talk about one of his barn cats having kittens. With nary a thought, this aged farmer said, "I just got a hammer out and killed the kittens." This man could have had his barn cats neutered or spayed or found homes for the kittens. Instead, he followed Mayor McCann's way of thinking: kill them. It was cheaper, and less time-consuming, for him to brutally kill the kittens, without ever considering whether his actions were moral.
Cat owners should be required to license their animals, just as dogs are annually licensed. Owners should also be required to keep their cats inside or have them spayed. It is against the law for dogs to run free. Why is it any different for cats? People who abandon cats should be criminally prosecuted for animal abuse. If you are going to own an animal, their care is your personal responsibility for the life of the pet. Defiance County and local communities should establish a low-cost spay/neuter clinic. Yes, caring for the least of these costs money, but if the goal is to reduce the feral cat population, then it seems right to invest the money necessary to make these things happen.
Saying "kill them" is the lazy way out. Cheap? Sure. But moral? Not a chance. Mayor McCann has done a lot of good things for Defiance. I commend him for his diligence in trying to move Defiance, kicking and screaming, into the twenty-first century. However, when it comes to his comments about feral cats, all I see is a farmer with a hammer.
Bruce Gerencser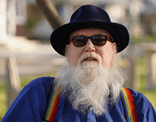 Bruce Gerencser, 65, lives in rural Northwest Ohio with his wife of 44 years. He and his wife have six grown children and thirteen grandchildren. Bruce pastored Evangelical churches for twenty-five years in Ohio, Texas, and Michigan. Bruce left the ministry in 2005, and in 2008 he left Christianity. Bruce is now a humanist and an atheist.
Connect with me on social media:
You can email Bruce via the Contact Form.
Your comments are welcome and appreciated. All first-time comments are moderated. Please read the commenting rules before commenting.