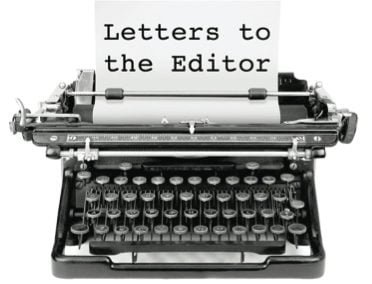 Letter submitted to the editor of the Defiance Crescent-News.
Dear Editor,
Recently, Evangelical pastor Greg Locke held a book burning service that led to consigning to flames of a metaphorical Hell the Harry Potter and Twilight books, along with other books deemed Satanic. School boards and public libraries are receiving increasing numbers of requests to remove "offensive" books from their institutions — especially books that present LGBTQ people, premarital sex, atheists, and socialism in a positive light. Most of the people objecting to these books are Evangelical Christians.
I agree with them. Any book that presents an alternate worldview besides Christianity should be removed from the shelves. The same goes for books that teach any other religion except Biblical Christianity. Since all humans are heterosexual and it's a sin to engage in premarital sex, there's no need to have books that educate teens about gay, transgender, and non-binary people. The Bible tells us we should shelter our children from the "world." They mustn't see or engage with people different from them. Public schools are government indoctrination centers. Children would be better off if they were homeschooled or sent to Christian schools that will teach them the "truth," including the fact that the earth was created in six literal twenty-four-hour days, 6,024 years ago.
Recently, I was at the Defiance Public Library and I was astounded to find a book on the shelves filled with all sorts of vile behavior: homosexuality, incest, rape, fornication, adultery, murder, and genocide. This book called for the execution of people who were gay, worshiped false deities, or were disobedient to their parents. This book was loaded with bloody violence, including the story of a man who chopped up his daughter and sent her body parts all over the country. Worse yet, this book taught that women are second-class citizens, consigned to lives of dutiful marriage, bearing children, cooking Hamburger Helper, and obeying their husbands' commands.
This book is available to children, teens, and adults alike. I am calling on the Defiance Library to immediately remove this book from its shelves. Our children must not be exposed to this book. It's name, you ask? The Bible. Using the standard promoted by Evangelical pastors such as Greg Locke, it's clear that the Bible, in all its versions, must be immediately removed from library shelves.
Of course, what I have written above is sarcasm. I encourage local school boards and librarians to reject all attempts to ban books.
Bruce Gerencser
Ney, Ohio
Bruce Gerencser, 66, lives in rural Northwest Ohio with his wife of 45 years. He and his wife have six grown children and thirteen grandchildren. Bruce pastored Evangelical churches for twenty-five years in Ohio, Texas, and Michigan. Bruce left the ministry in 2005, and in 2008 he left Christianity. Bruce is now a humanist and an atheist.
Connect with me on social media:
Your comments are welcome and appreciated. All first-time comments are moderated. Please read the commenting rules before commenting.
You can email Bruce via the Contact Form.