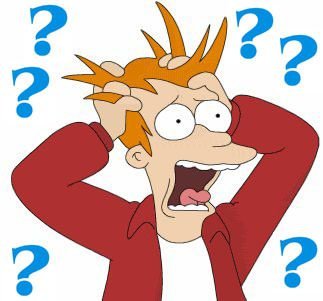 I put out the call to readers, asking them for questions they would like me to answer. If you have a question, please leave it here or email me. All questions will be answered in the order in which they are received.
Logan asked:
Would you perhaps write some about your dad, Robert. Maybe tell some stories about growing up and your thoughts/ feelings now.
Logan has asked me this question before, and I ignored him. I had a complex, difficult relationship with my father. Over the years, I have been hesitant to talk about him. Part of the reason for this is that I don't want to say anything that will hurt my younger siblings. They have very different memories of our father from mine. Why this is so will become evident by the time you reach the end of this post. I apologize in advance for the length of this post, but I cannot adequately answer Logan's questions without delving deeply into my relationship with Robert Gerencser.
As some of you might know, "Dad" was not my biological father. In November 1956, Dad, age 20, married my eighteen-year-old mom, then about six weeks pregnant. Unable to marry in Ohio due to state age requirements, Mom and Dad drove to Angola, Indiana, and were married by a justice of the peace. Afterward, Mom and Dad set up house in Bryan, Ohio — several miles away from the farm where Dad grew up.
In June 1957, Barbara Tieken Gerencser gave birth to a beautiful 🙂 9-pound 15-ounce redheaded boy. I would later learn family members questioned how a dark-skinned Hungarian man could be the father of such a fair-skinned boy (though, to be fair, my maternal great grandfather was redheaded). Sixty-two years later, I had a DNA test, and sure enough, "Dad" wasn't my biological father. After contacting my newly revealed half-brother who lives in Michigan, I found out that it is likely that my biological father, a truck driver, had a fling with my mom, who was, at the time, working at The Hub, a truck stop in Bryan. (I have a half-brother and three half-sisters. I hope to meet them for the first time in September.)
Did Dad know that I wasn't his son? Did Mom know she was pregnant before they married? Did she know who my biological father was? Did my biological father know Mom was carrying his child? So many unanswered questions. Unfortunately, these questions will never be answered. Dad, 49, died from a stroke after heart surgery in 1987, and Mom, 54, killed herself in 1991 (please see Barbara).
I have stopped writing for a moment, struggling with how best to describe and explain my relationship with my father. Even now, 40 years after seeing my dad for the last time, I am not sure how I feel about the man. There were times I hated Dad, and when he died, I felt . . . nothing.
Dad and I weren't close. When I was a young child, Dad moved us all over the place — literally. House to house, school to school, I was just a piece of the furniture to him. Then, as a teenager, I became a poorly paid (if at all) employee for Dad's businesses (a hobby store in Findlay, Ohio, and a gun store in Sierra Vista, Arizona). After my parents divorced when I was 15, I moved back and forth from Arizona to Ohio several times, finally settling in Bryan with my mom in 1976. I was 18. Over the next eleven years, I saw my dad a total of three times: a birthday party, my wedding, and the birth of my second son.
Dad never told me that he loved me, never attended my ball games, and never engaged me meaningfully at an emotional level. He had a very different relationship with my siblings. I am left with the question, why? Was this because I wasn't his biological son? Was it me? My personality? My hatred for his second wife? The emotional harm he caused me as a child and teenager? So many questions. So much pain.
Here's what I know:
Dad repeatedly uprooted my life. Every year or so, I had to adjust to a new school and try to make new friends. The longest I attended one school was two and a half years. In five of my eleven school years, I attended different schools, not because of Dad being in the military or job relocations, but due to him not paying the rent or avoiding bill collectors.
Dad had affairs with several women. Granted, my mom was mentally ill. She tried to kill herself numerous times. She spent time at the Toledo State Mental Hospital, undergoing electroshock therapy. Mom could be passionate and brilliant one moment and a raging lunatic the next. Living with her was a challenge, so I understand why Dad sought out the love of other women.
My parents divorced shortly before my fifteenth birthday. Both of them quickly remarried. Mom married her first cousin, a recent parolee from the Texas penal system. Her cousin physically abused her. He later died of a drug overdose. Dad married a 19-year-old woman with a toddler, bringing her into our home, and expecting us to accept her as our new mother. I, of course, already had a mother. His wife and I would have a contemptuous, turbulent relationship. Dad? He rarely, if ever, took my side. One Sunday, I came home from church, and Dad's wife and I got into a heated argument. She picked up a leather belt, hitting me in the face. I responded by picking her up, throwing her into a cement block wall, fracturing her spine, and knocking her out. We had no phone, so I left her lying on the floor and walked several miles to where Dad worked as a salesman for a carpet store and told him I might have killed his wife. Dad rushed home, while I spent the rest of the day away from the scene of the crime. Two months later, I hopped a Greyhound bus and moved back to Ohio. I later moved back to Arizona for ten months. Outside of seeing Dad's wife at my wedding, we had no interaction with each other.
Dad was involved in illegal gun sales. He also embezzled $10,000 from Combined Insurance Company. Where this money went remains a mystery. We lived in a new house during this time. My parents drove a late model Pontiac convertible, and Dad bought a $1,200 HO train layout that took up most of the basement of our trilevel home. Mom also tried to kill herself three times: overdose, pulling her car in front of a truck, and slitting her wrists. As a fourth-grade boy, I came home from school one day to find Mom lying on the floor in a pool of blood. Later, we were forced to move from our new home, back to a ramshackle farmhouse owned by Dad's sister. While living here, Mom was raped by her brother-in-law. I was home from school sick when it happened.
Dad moved us to Findlay the summer before my eighth-grade year of school. Mom and Dad would divorce in the spring of my ninth-grade year. By then, Dad — by passive inaction and indifference — made it clear that I was expected to buy my own clothes and pay for my school lunches. There were times when I would sneak into Dad's bedroom early in the morning to "steal" money from his wallet to pay for my lunch.
Dad didn't pay his bills. Imagine going into a flower shop to buy your girlfriend flowers and seeing your Dad's name on a list of deadbeat customers, or a bounced check of his taped to the wall. Or imagine going to the dentist only to have him refuse to treat you until your dad paid his bill. Or imagine your Dad selling your Lionel electric train collection, guns, and automobile, promising to "send" you the money. I knew he would stick me, and I was right. I am still waiting for his check . . .
Living this way forced me to grow up quickly. I learned that if I wanted anything, I had to work for it. Not a bad lesson to learn in life, so "thanks," Dad. I hope readers can see the sarcasm dripping from my words.
Dad's been dead for thirty-four years. Do I miss him? Sure, but not like I miss my mother. God, do I miss Mom. I can only imagine how much she would have enjoyed her grandchildren and great-grandchildren. Would Dad have been proud of me, proud that I was a preacher, proud that I married a beautiful woman? Dad made a new life for himself in Arizona. My siblings spent their formative years with him. Both of them still live in Arizona. I recognize that I chose a different path, that Arizona was just a short pit stop for me. I chose the church over my family. I made my own life in Ohio. Thus, Dad and I became like two ships passing in the night.
These days, all I have is regrets.
And to my brother and sister, I say, "I'm sorry" . . .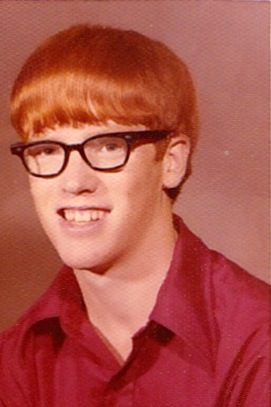 Postscript:
Surely, Bruce, you have some fond memories of your father? Sure . . . I remember hunting doves with him along the river. I remember hunting rabbits and pheasants with him a few times. And, we went fishing a few times too. All of these memories come from the first twelve years of my life. As a teenager, I remember manning Dad's table at gun shows and train shows. I learned my business sense and how to interact with customers from him. I remember going to swap meets in Tucson, selling his wares on Sundays after church. And . . . that's it. Oh wait, he gave me money one time, surely he did? One time, right? Oh, and I remember he bought me school clothes one year at Rink's Bargain City (Shitty) — a pair of shoes and cheap jeans I was too embarrassed to wear. I did my shopping that year in downtown Findlay, shoplifting my shirts and Levi jeans. When I needed glasses, Dad bought me a pair, the cheapest ones — black plastic frames, welfare glasses. Weeks later, I saved up enough money to buy my own glasses — wire-rimmed frames, you know just like my friends and churchmates wore. So, yes, I have many "fond" memories.
Bruce Gerencser, 66, lives in rural Northwest Ohio with his wife of 45 years. He and his wife have six grown children and thirteen grandchildren. Bruce pastored Evangelical churches for twenty-five years in Ohio, Texas, and Michigan. Bruce left the ministry in 2005, and in 2008 he left Christianity. Bruce is now a humanist and an atheist.
Connect with me on social media:
Your comments are welcome and appreciated. All first-time comments are moderated. Please read the commenting rules before commenting.
You can email Bruce via the Contact Form.