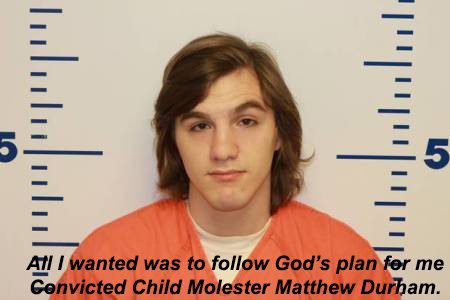 Evangelical missionary Matthew Durham was sentenced Monday to 40 years in prison for sexually molesting children while working at Upendo Children's Home in Nairobi, Kenya. Durham, 21, "engaged in sexual acts with multiple children, male and female, aged between 4 and 10 years." Casi Marlowe, a writer for Dead State, reports:
A U.S. federal court passed a 40 year prison sentence on a former missionary from Oklahoma for molesting children at a Kenyan orphanage. Twenty-one-year-old, Matthew Lane Durham, was accused of molesting eight children at the Upendo Children's Home in  Nairobi, Kenya in 2014.

Although Durham claimed he did not molest the children, prosecutors revealed he told staff members at the children's home that he had been possessed by an "evil spirit." He also claims he doesn't remember the crimes.

During a preliminary hearing, prosecutors revealed that a live-in caretaker at the orphanage said the children reported that Durham either touched them sexually or encouraged them to touch themselves while he watched. According to a criminal affidavit, Durham was confronted by the founder of Upendo along with several church members, where he allegedly confessed to his crimes.

Despite pleading not guilty to 17 charges last June, a federal judge found Durham  guilty on seven counts, including engaging in illicit sexual conduct in foreign places. However he was acquitted on three of the counts by US  District Judge David Russell in January because the judge felt prosecutors failed to establish enough evidence that Durham had engaged in sexual acts with with (sic) one of the victims.

Prosecutors argued Durham used his position as a missionary to win the trust of the children in order to prey on them. But Durham's attorney claimed his handwritten and taped confessions were coerced.  Officials at the children's home only reported Durham to the authorities after sending him home to the United States.

….
In 2014 Durham told friends that he was possessed by a demon. Here are several screenshots of text messages Durham sent to his friends prior to his return home from Kenya.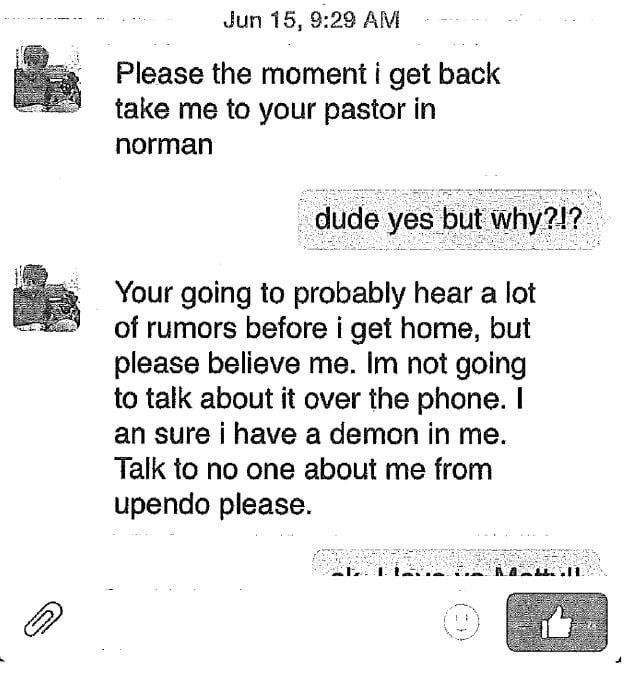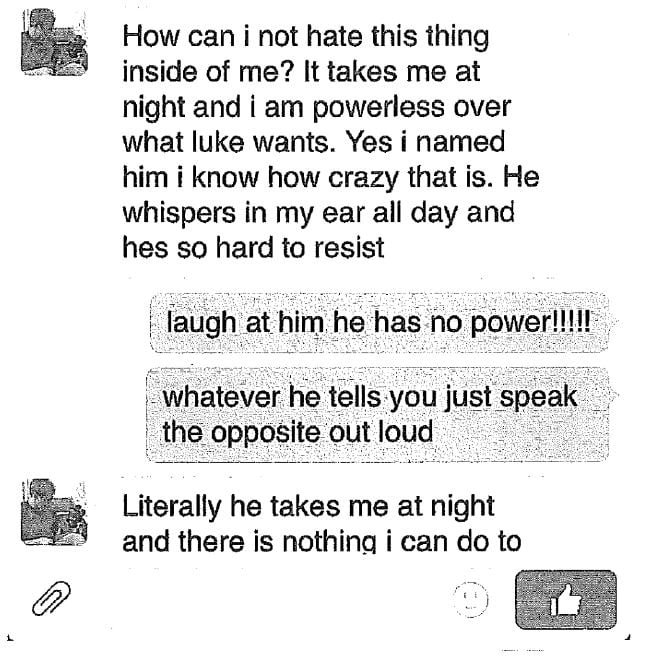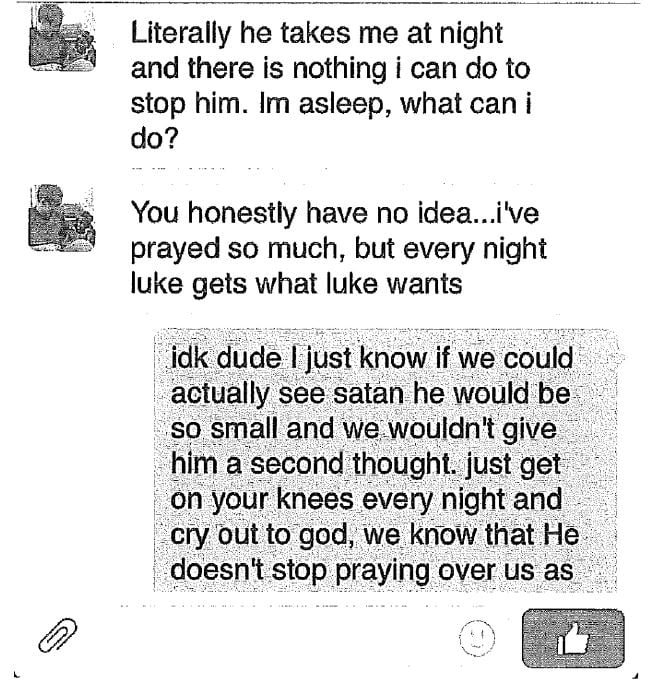 Link to PDF of messages
Here is several screenshots of part of the July 18, 2014 amended Federal criminal complaint against Durham: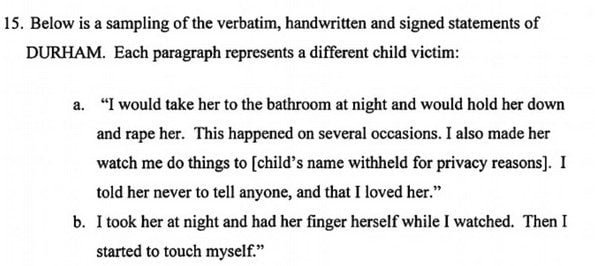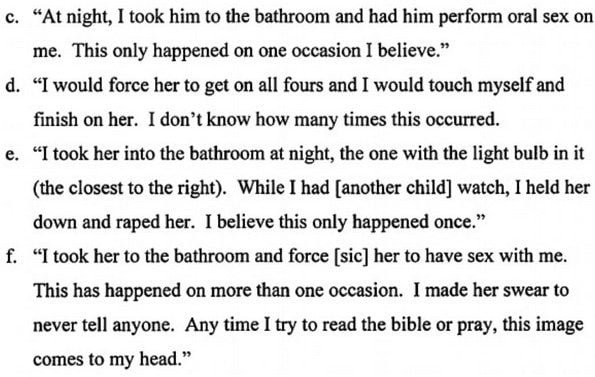 Full text of amended criminal complaint
Readers might remember my posts on Durham after he was arrested in 2014. Durham will be an old man before he is released from prison. I hope his story will serve as a warning to Evangelicals who use their position of authority to abuse, sexually assault, molest, and rape those who trust them to do no harm.
Notes
Durham attended and graduated from Crossings Christian School , an Evangelical institution located in Oklahoma City, Oklahoma. His mother is a fourth grade teacher at Crossings.
2014 Heavy story on Durham
2014 Christian Post story on Durham
Another 2014 Christian Post story on Durham
2015 KFOR.com report on Durham's trial
Another 2015 KFOR.com report on Durham's trial
2016 PDF file of judge's decision to dismiss three of the charges against Durham
Video of Durham's confession to children's home director