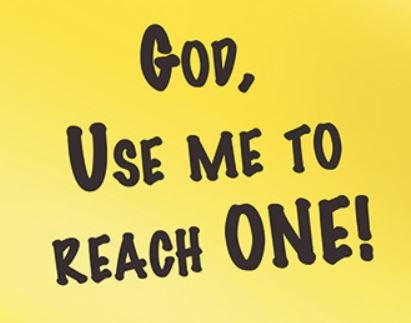 Evangelicals sincerely believe that they love and accept people as they are. Some will even say that they love everyone unconditionally. (Please see Does God Love Us Unconditionally?) With pious smiles on their faces, Evangelicals say, We love everyone, just like Jesus did. Jesus died on the cross for everyone, praise his holy name! Of course, Calvinists and Arminians have been fighting for hundreds of years over whether Jesus loves everyone. While I love poking holes in both warring parties' arguments, I will leave the Calvinism vs. Arminianism atonement debate for another day. I am far more interested in dealing with the idea that Evangelicals, in general, love and accept people just as they are.
Evangelicals believe that everyone is marred and broken by sin. The solution to this brokenness is Jesus. When Evangelicals say they love and accept people as they are, what they mean is that they, for a time, will do so, but only if sinners eventually come around to their way of thinking. The goal is to bring marred, broken people to saving faith in Jesus Christ. Called by Christ to evangelize the world, Evangelicals desire to convert every boy, girl, man, and woman. Evangelicals accepting people as they are is but a means to an end — the salvation of sinners. So, when Evangelicals say they love drunks, drug addicts, prostitutes, adulterers, Catholics, Muslims, and atheists, their love is based on an ulterior motive — winning the lost to Jesus.
What happens if people do not want what Evangelicals are peddling — deliverance from sin and eternal life through Jesus Christ? Will Evangelicals still unconditionally love and accept these intransigent people as they are? Most Evangelicals will turn to prayer, hoping that God will give sinners eyes to see and ears to hear the glorious gospel of amazing grace. Their love and acceptance is ALWAYS based on changing people from who and what they are. Since Evangelicals believe they are the purveyors of the true Christian gospel, the end goal is to turn lost sinners into saved Evangelicals.
This is why I have long believed that Evangelicals do not love or accept people as they are. They can't. As long as they are part of an exclusionary sect that divides the entire human race into two categories — saved and lost, Evangelicals will never accept, as they are, people who are different from them.
Evangelicals are taught to not associate with the world. This is why there is a sprawling Evangelical subculture that now offers separate Evangelicals Jesusfied versions of the goods and entertainments found in the world — the domain of the prince and power of the air, Satan. Things such as Christian rock music, Christian radio, Christian TV, Christian clothing, Christian dating services, Christian schools,Christian auto repair, Christian, home improvements, and Christian (fill in the blank) _________ are all meant to provide Evangelicals with things similar to what the world has to offer.
Evangelicals are commanded by God to come out from the world and be separate. Not wanting to be like the Amish or other separatist groups, Evangelicals diligently work to transform the world into the Kingdom of God. Once everyone — well almost everyone except those vile, heathen atheists — has bowed a knee to Jesus and joined Club Evangelical™ all will be well and Evangelicals can then truly love and accept people as they are — born again Christians. Woo Hoo! Everyone is playing for the same team now! Praise Jesus!
Evangelicals forget that people such as myself — Evangelicals-turned-atheists — know the truth. Evangelicals not only don't love and accept non-Evangelicals as they are, they also don't accept fellow Evangelicals as they are. I monitor and read over 200 Evangelical blogs. Every day, this or that Evangelical is upset over what some other Evangelical preacher, church, or sect said or did. In particular, Evangelical discernment blogs — also known as keepers of the Book of Life — rail against other Evangelicals who have different beliefs, use the wrong Bible version, sing the wrong style of music, support the wrong ministries, or do anything else contrary to their narrowly defined version of the one true faith. Everywhere I look, I see Evangelicals fussing with each other. Acting like toddlers fighting over toys, Evangelicals seem oblivious to Jesus' commands concerning love and unity.
I left the Christian church in 2008. Since my departure, countless Evangelicals have attempted to "love and accept me as I am." When I point out to them that they do not really accept me as I am, these loving Evangelicals often get upset over me insinuating that their motives are not pure. It is not an insinuation, it is a fact. When Evangelicals want to befriend me, I immediately know that they have an ulterior motive. How could it be otherwise? What do I have in common with Evangelicals? This blog is a repudiation of everything Evangelicals hold dear. If Jesus is their friend, lover, and Savior, how could Evangelicals possibly be friends with someone who challenges their beliefs about Jesus? I am the ex-wife, the woman formerly married to the Evangelical bride's new husband. I highly doubt the new wife is going to friend the ex-wife on Facebook or follow her on Pinterest.
The Bible is clear, I am an enemy of God. I am an apostate who tramples under the blood of Jesus. I spit in the face of God, wanting nothing to do with him. According to Hebrews 6:4-6 (edited for emphasis):
For it is impossible for Bruce who was once enlightened, and has tasted of the heavenly gift, and was made a partaker of the Holy Ghost, And has tasted the good word of God, and the powers of the world to come, If Bruce shall fall away, to renew him again unto repentance; seeing that he crucifies to himself the Son of God afresh, and puts him to an open shame.
Hebrews 10:26,29 states:
For if Bruce sins wilfully after he has received the knowledge of the truth, there remaineth no more sacrifice for his sins…Of how much sorer punishment, suppose ye, shall Bruce be thought worthy, he who hath trodden under foot the Son of God, and hath counted the blood of the covenant, wherewith he was sanctified, an unholy thing, and hath done despite unto the Spirit of grace?
To my fellow atheists and non-Evangelicals, I suggest that the next time Evangelicals come bearing gifts of love and acceptance you ask them, what do you REALLY want? Lurking behind every friendship request is the desire to see you saved and made a part of Club Evangelical™. But, Bruce, says an Evangelical, I really, really, really want to be friends with you. Why? Be honest. Why do you want to be my friend? Please tell me what we have in common? Are you willing to meet me at the Pub and fellowship over a few beers or shots of whiskey? Are you willing to skip church so you can attend a baseball game with me? Are you willing to never mention the name of Jesus or Christianity in my presence? Are your ears tough enough to weather my cursing and risqué jokes? Be honest. Isn't the real objective to win me to Jesus; to recover me from the pit of sin?
I have two Evangelical friends (husband and wife) — members of the Church of the Nazarene. Our friendship dates back to the 1960s when the husband and I lived near each other and walked to elementary school together. Our friendship has gone through many phases over the years. I was, for a time, their pastor. When I deconverted in 2008, I wondered if our friendship would survive. It has, and here is how. We don't talk about religion or atheism unless one of us asks a question. We focus on the things we have in common: family, children, marriage, chronic illness, chronic pain, love of off-road travel, and eating food at out-of-the-way places. My friends are willing to let me go to hell and I am willing to let them go to heaven. Each of us knows that the other has made an informed decision about God, Jesus, Christianity, and the Bible.
I have invested 50 years in this friendship and I don't want to argue or debate it away. I deeply love my friends and would do anything for them. Well ALMOST anything — accepting Jesus as my Lord and Savior excepted. I am sure my writing, at times, causes them pain. I am sure they wish I were still a Christian. But I am not, so there is no need to dwell on that which will never happen. Will our friendship last until the end — when death proves the reality of that which we believe to be true? I don't know. I hope so. Members of their family have told them not to be my friend. I am a tool of Satan, one family member said, and Christians should never be friends with people such as myself.
I hope Evangelicals will ponder what I have written in this post. Enough of the warm, fuzzy, syrupy pronouncements of love and acceptance. Atheists and non-Christians see through Evangelical offers of unconditional love. Surely there are enough people to befriend at church. Why troll for friends who will never share your beliefs? Why seek friendships with people whose lives are diametrically opposed to all you hold dear. I can hear the wheels turning in Evangelical minds. Come on, spit it out. Be honest. You really don't love and accept people as they are. Your motive — no matter how hard you try to hide it — is to save broken sinners such as Bruce. And it is for this reason, we can never be friends.